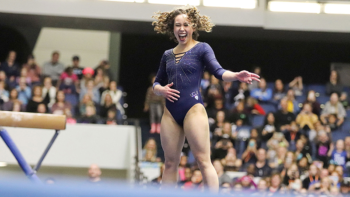 By Lortoume Hang'andu —
When Katelyn Ohashi dropped out of elite gymnastics due to injury, she felt relieved.
"I was happy to be injured," she says starkly in a video.
Katelyn broke the Internet last week when her perfect-10 floor routine at UCLA wowed people with rarely seen feats that included a mind-boggling splits bounce.
Katelyn, who has identified as Christian, was born to a Japanese dad and German mom and raised in Seattle. She thrived at gymnastics from childhood and made the national team at age 12.
She actually beat her famous teammate Simone Biles in the 2013 American Cup, but a shoulder injury and subsequent back injury ruled her out of competition for two years.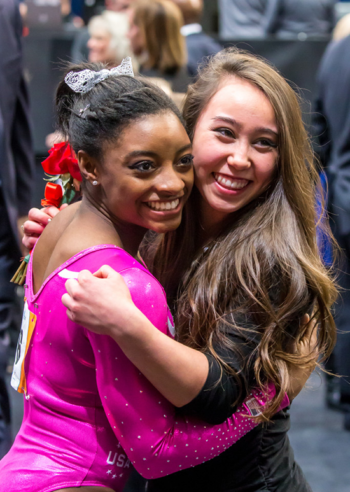 The blow would have been crushing to any aspiring star and might have provoked an identity crisis. But for Katelyn, it meant the end of unbearable pressure and body shaming she was subjected to over the Internet.
"After my first and last senior competition, I was told that I might never be able to do gymnastics again," she said on Good Morning America. "It was like this weight was lifted off of me."
Unlike her comrades, she was happy to drop down to Level 10 gymnastics and enter UCLA as a freshman in 2015. Without the glare of the cameras, she was able to rediscover her love for the sport and simply enjoy life. She could eat a burger and fries without feeling guilty and fretting about getting chubby, which had elicited anonymous snipes online.
"As a 14 year old, it's kind of hard to cope with because you are still developing as a person," she says. It's an age when "everything really impacts you."
During her freshman year in UCLA gymnastics, she told her coach, "I just don't want to be great again. When I was great, there was nothing joyful about it. I wasn't happy. So why would I want to go back there?"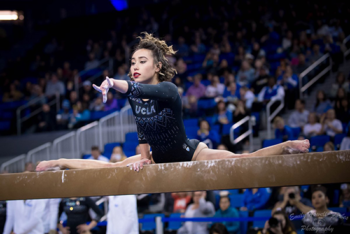 Recently she interviewed with Serve Your Truth and confided: "Right now, I'm reading a lot to get more content with my blog. I've been reading the New Testament in the Bible because I am trying to improve my relationship with God. Someone once told me, 'I don't put my trust in people down here; I put my trust in God up there.'"
Apparently, it worked because joy permeated her most recent floor routine from start to finish.
Today, the 21-year-old sensation wants to shame the body shamers.
"In gym, makeup is forced on really young girls. If we don't put on makeup, we are docked points," she says. "I never felt the need to present myself with makeup because I believed I should be judged on my skills. After that competition, there were so many comments about my hair not being perfect. I won a big competition and people only cared about how I look."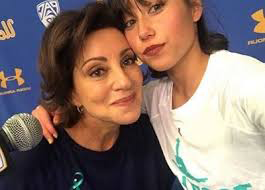 She wrote a poem entitled "Self-Hatred Goodbyes." Here are some lines:
That only those people with the right, perfect bodies have the right to stand.
But here today, I stand, with the love that penetrates deeper than any wedding band.
Because I am my own size, and no words or judgmental stares will make me compromise.
For the bittersweet satisfaction that lays within my eyes, within my thighs,
I finally got my cake and ate it too for my old self-cries.
And today, my self-hatred says its goodbyes.
"There was a time when I was on top of the world, an Olympic hopeful. I was unbeatable — until I wasn't," Katelyn says on a video uploaded by the Players Tribune. "That girl that you would think had it all — all these medals in her room, the podium she's standing on, she thought she had nothing."
Her confidence wavered over fan criticisms that focused on her looks or weight, the shape of her body. She wanted to eat junk food and exercised constantly after eating so that she would pass periodic weight tests to not be kicked off the team.
"(I) was on this path of almost invincibility, and then (my) back just gave out," she says. "I was broken."
But the brokenness wasn't the disappointment over the injury. It was the internal self-doubt from the lacerating comments from nasty "fans." She embraced the pull away from gymnastics.
"I wanted to experience what it was like to be a kid again," Katelyn says. "Nobody ever knew really what I was going through, and I could never say what was wrong with me. I couldn't accept myself. I was happy to be injured."
Others, however, didn't embrace her injury and urged her to strive to return to the top flight. "I was compared to a bird that couldn't fly. I hated myself."
Then she enrolled at UCLA, where a special coach, Valorie Kondos, patiently and lovingly brought out her love for gymnastics. She inspired a personal confidence in her that went beyond the performance on the beam.
"It took finding Miss Val at UCLA and having a different goal and path to follow to finally find joy and love within the sport again," Katelyn says. She made me "feel like a person again. I haven't been able to feel this type of happiness in a long time."
To know more about a personal relationship with God, click here.
Lortoume Hang'andu studies at the Lighthouse Christian Academy in Los Angeles.