By Mark Ellis –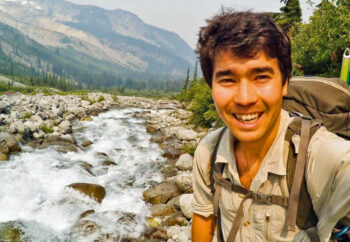 A 26-year-old American missionary originally from Alabama, John Allen Chau, gave his life attempting to reach a remote tribe with the Gospel on an island in the Bay of Bengal.
God had given Chau a burden for the Andaman and Nicobar Islands, and specifically North Sentinel Island, home to the Sentinelese, a pre-Neolithic group of hunter-gatherers isolated from the outside world. The island is considered a sovereign nation under Indian law, which prohibits travel there.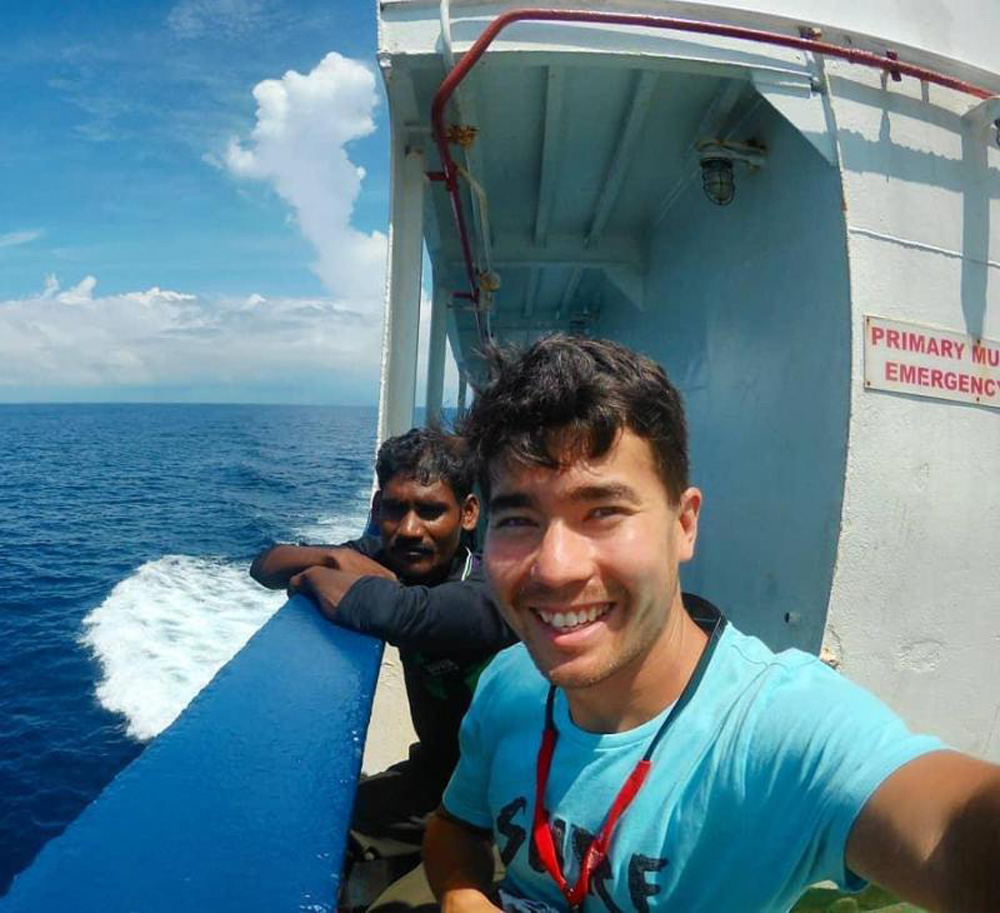 The Sentinelese have a long history of hostile interactions with the outside world. In 1974, a National Geographic film crew, along with a team of anthropologists, were met by a flurry of arrows during a visit, and one arrow wounded a film director, before the crew escaped.
The tribal group attracted attention following the 2004 Asian tsunami, when a member of the tribe was photographed on a beach, firing arrows at a helicopter that was checking on their welfare. Two years later, two fishermen harvesting crabs were killed by the tribe after their boat ran aground.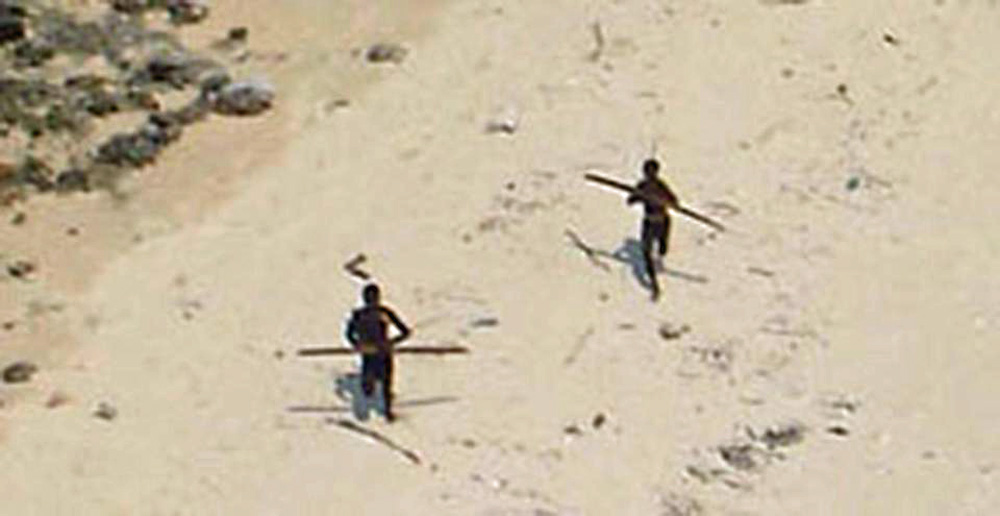 The hostility may go back to British colonial occupation of the Andaman Islands, which wiped out thousands of tribal members. Only a fraction of the original population now survive, with estimates ranging from 150 to 500 living on the island.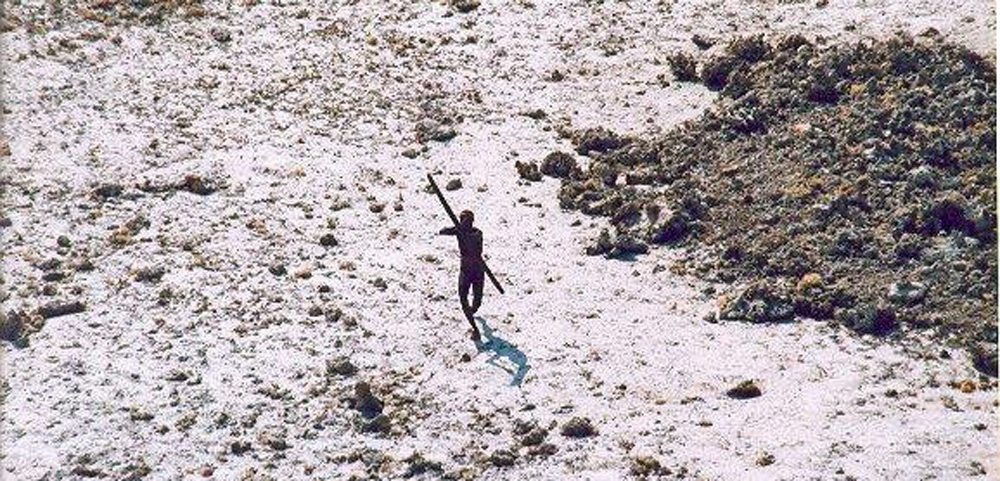 Chau was warned of the dangers, but followed his calling in obedience to the Great Commission. On November 14th, he paid local fisherman to take him from Port Blair to within a half-mile of the island, then he continued alone via kayak to reach the shore.
Before he paddled off in his kayak, Chau handed the fishermen a long note, saying that Jesus had given him the strength to go to the most dangerous places on Earth. The fishermen said that tribesmen shot arrows at Chau and that initially he retreated.
Chau's mother, Lynda Adams-Chau, of Vancouver, Washington, shared his journal — including his final days — with the Washington Post.
"The men, about 5 feet-5 inches tall, with yellow paste on their faces, reacted angrily as I attempted to speak their language and sing worship songs to them," he wrote, according to The Post.
"I hollered, 'My name is John, I love you and Jesus loves you,'" he wrote in his journal. One of the younger tribe members shot at him with an arrow, which pierced his waterproof Bible.
"You guys might think I'm crazy in all this but I think it's worthwhile to declare Jesus to these people," he stated in his final note to his family on Nov. 16. "God, I don't want to die," he wrote.
After his first failed attempted he retreated, then tried several more times to reach the island over the next two days, the police said, offering gifts such as a small soccer ball, fishing line and scissors. But things turned deadly on his final attempt.
"He was attacked by arrows but he continued walking. The fishermen saw the tribals tying a rope around his neck and dragging his body. They (the fishermen) were scared and fled but returned the next morning to find his body on the sea shore," a source told AFP.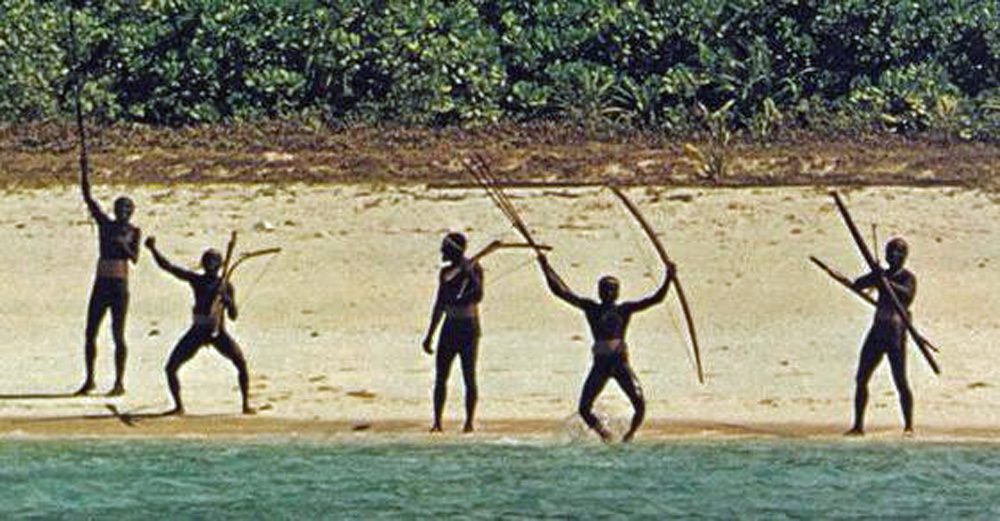 The fishermen reported his death to a local preacher and friend, who called his family. They informed the U.S. Embassy in New Delhi.
"He was a beloved son, brother, uncle, and best friend to us," his family wrote on Instagram. "To others he was a Christian missionary, a wilderness EMT, an international soccer coach, and a mountaineer. He loved God, life, helping those in need, and he had nothing but love for the Sentinelese people."
Chau led short-term mission trips for young people from Oral Roberts University in Oklahoma, his alma mater. He spent at least part of the year living in a remote cabin in the Whiskeytown National Recreational Area in California, according to The Post. In his bio, he said he was a follower of the Christian group "the Way," as well as a wilderness emergency medical technician and explorer.
Neil MacLeod met Chau on a transatlantic flight where he told him he felt it was his calling to reach the tribe. "He had a very clear sense that he wanted to bring the word of God to those unreached people," MacLeod told The Sun.
"He had a real profound sense of calling. We chatted about the dangers of going to that part of the world, and he was well aware of the dangers of what he wanted to do.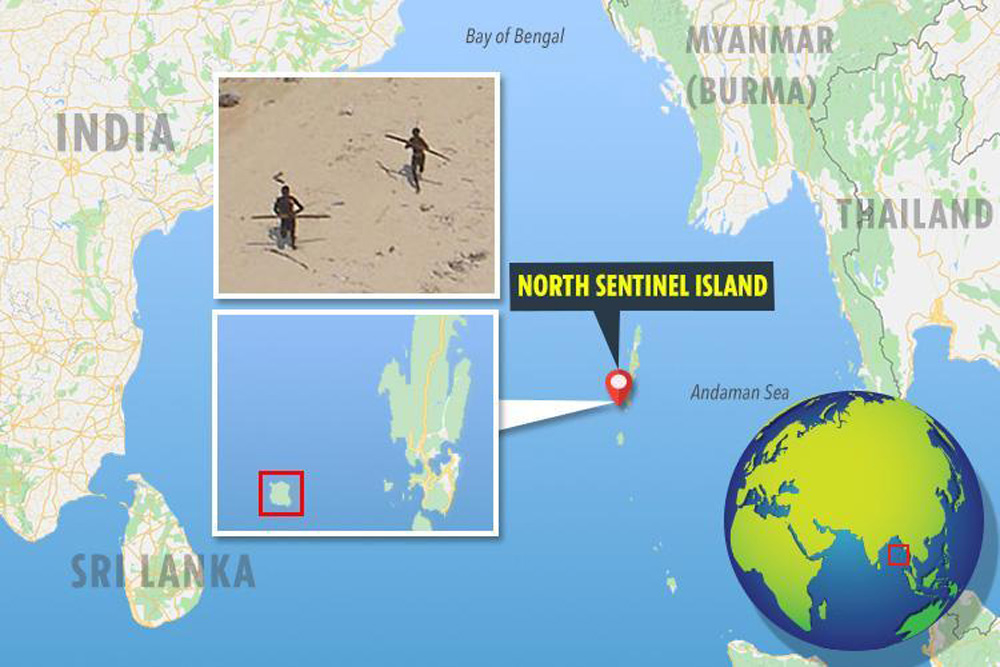 "He wasn't a person who had no sense of what he was doing, he was aware of the dangers. He had worked with FEMA when he went down to Katrina. He's worked in some pretty rough places.'
He also paid tribute to Chau on Twitter, writing: 'He readily spoke of his calling to serve the Sentinelese. His calling came from a higher authority. He died a servant of the Lord. Saddened by his loss.
"He was a very warm and charismatic person, just a wonderful guy to spend time with."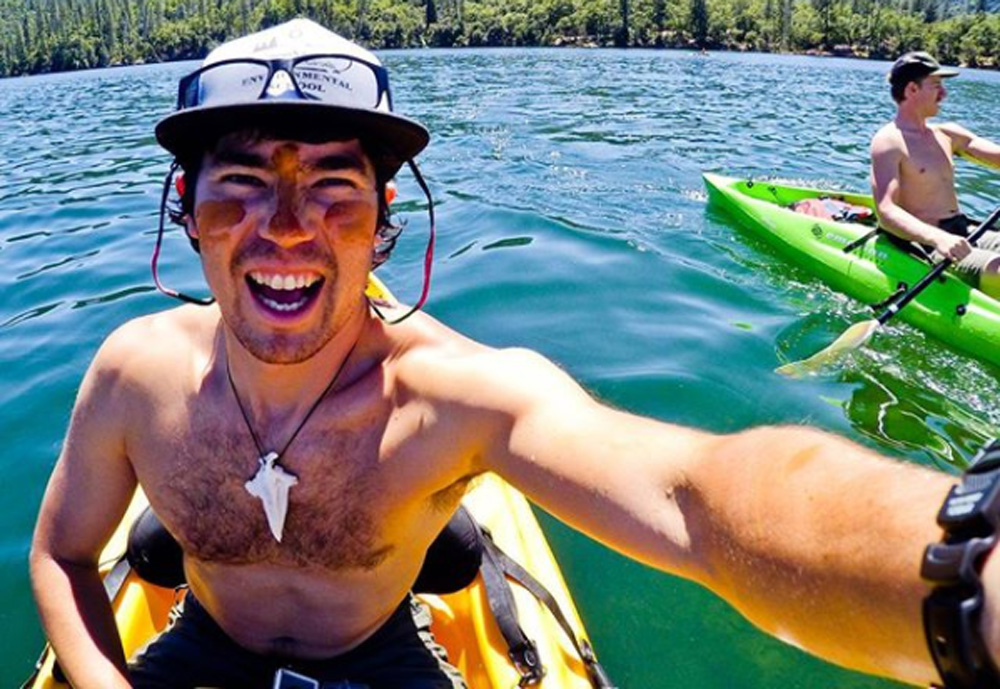 Indian authorities arrested seven fishermen that transported Chau, charging them with complicity in his homicide and violating rules protecting aboriginal tribes.
No charges can be brought by India against the Sentinelese islanders following its declaration as a sovereign nation by the Indian state. Chau violated Indian law, which states that any passage within three miles of the island is illegal, according to the New York Times.
Following the death, Indian officials have attempted to locate the body using a helicopter, but have stated that they will not land due to the likelihood of a violent response from the islanders.
T. N. Pandit, an anthropologist who visited North Sentinel several times between 1967 and 1991, said the Sentinelese people were more hostile to outsiders than other indigenous communities living in the Andamans.
During one encounter with a tribesman, Pandit was separated from his colleagues and left alone in the water. A young tribesman on the beach pulled out a knife and "made a sign as if he was carving out my body," he told the Times. Pandit quickly left the area.
"Why does this beautiful place have to have so much death here?" Chau noted hours before his death. "I hope this isn't one of my last notes but if it is 'to God be the Glory.'"