By Mark Ellis —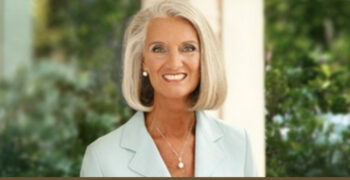 Anne Graham Lotz, 70, the daughter of Billy and Ruth Graham, is asking for prayers as she prepares to undergo surgery for breast cancer.
On September 4th, Lotz revealed publicly via her website that she was diagnosed with the dreaded disease. The diagnosis came exactly three years after another shocking life event.
"On the afternoon of August 17, 2015, between 3:00 and 3:30, as you may know, I discovered my husband, Danny, unresponsive in our pool. Two days later he was Home! Three years to the day, on the afternoon of August 17, 2018, at the very same time of day…3:00 to 3:30…I was diagnosed with breast cancer," she wrote on her website.
Daniel Lotz, 78, died on August 19, 2015 after drowning in their backyard swimming pool two days before the couple's 49th wedding anniversary.
The time of day she discovered her husband's body — and the cancer — reminded Lotz of an important biblical event:
"I heard the soft, gentle whisper of the Spirit, reminding me that it was on a Friday, during that very same time…between 3:00 and 3:30 in the afternoon…that God's Passover Lamb was sacrificed. Jesus died on the very same day of the week, at the very same time of the day, crushing the head of the serpent, forever defeating the devil and death. Praise God! The cross…the blood of God's Lamb…trumps anything the devil can throw at us or assign to us!"
Lotz is calling for Christians around the world to pray for her healing.
She will undergo surgery on September 18, according to a subsequent Facebook post.
The full text of the statement she made on her website is here