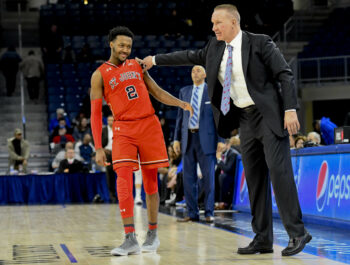 By Michael Ashcraft —
To help his team snap an 11-game losing streak and stun #1-ranked Villanova in 2018, Coach Chris Mullin pulled a skeleton out his closet of personal failures and revealed his battle with alcoholism.
"Where do you think I was on this date 30 years ago," he told his players, who were languishing in last place in the Big East Conference, lost in basketball oblivion.
The players, depressed in doldrums of dearth, responded mostly by looking blankly at him, the New York Times reported.
The answer? Thirty years prior, the millionaire NBA player was kicked off the Warriors squad and thrown into a bedraggled rehab with homeless winos, heroin addicts and crack heads in the middle of L.A.'s gangland. On his first night at the AA 12-step, after the speaker droned on about an alcoholic's powerlessness to kick the habit, gangsters in a van drove past and strafed the church building with automatics. "Damn, I'm trying to get sober here, not get killed," Mullin thought, as narrated by Sports and Spirituality blog.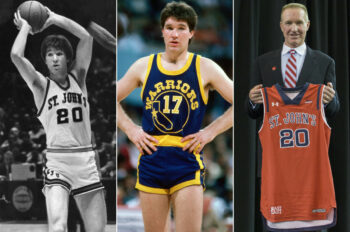 Four years later, Mullin was on the Dream Team that swept the Barcelona Olympics. Fellow teammate Magic Johnson said of him: "When God made basketball. He just carved Chris Mullin out and said, 'This is a player.'"
But to pull himself out of the mire, he needed to endure the month-long program of 6-hour group therapy sessions with uninspiring cast of rehab mates. Then he had to drive back to the Golden State training court and fight, humbly but forcefully, for his place on the team — a feat that five other previous addiction-afflicted players had failed to do.
St. John is where Mullin started his trajectory; he took the New York university to the Final Four in 1985 as a star player. His signing as coach in 2015 was supposed to restore glory. Instead, in his third year, the Red Storm lost 14 games, his program in a malaise of ongoing roster turnover as developing prospects transferred and significant signings fizzled.
But then in February, sophomore point guard Shamorie Ponds and crew pulled off the improbable: they beat #4-ranked Duke. Then, the impossible: they defeated Villanova 79-75 on Feb. 7. Suddenly, the nation was asking about St. John.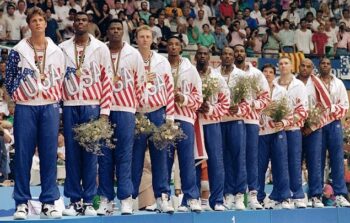 The story of Mullin's life — and the story of his team — is a story of redemption.
The Irish Catholic credits God: "Faith is everything," he told Organic Catholics. "My Catholic upbringing I rely on daily. If you live a good life, good things will happen."
Mullin was born in Brooklyn. With a passion for basketball, he took the subway all over New York City to find the most ferocious competition. Frequently, the palest player found it in the African American neighborhoods.
"For me, going up to a neighborhood if I had a bad game, I might not be allowed to come back," Mullin said in the New York Daily News. "That was real pressure."
With his hustle, ace shooting and unwillingness to be intimidated, the young Mullin gave them reason to learn his name.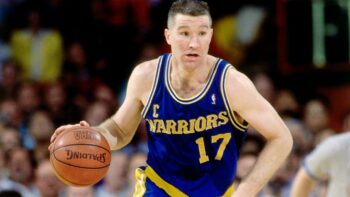 During summers, Mullin attended local basketball camps at nearby St. John's University. Hall of Fame Coach Lou Carnesecca spotted his talent and saw his raw hunger. A relationship began to form, and signing for the school was a natural choice for the Brooklyn native. He won the Big East Player of the Year three times.
A first round pick of the 1985 draft, Mullin carted across the country to the Warriors. He was lonely and called home excessively. By his third season, his alcoholism was taking a toll. He was overweight and missed practices. Coach Don Nelson gave him an ultimatum: shape up or his suspension would become expulsion.
Mullin, still in denial about his addiction, was shaken. From Los Angeles, he called his wife, Liz, the night before enrolling in the clinic. It was Christmastime, and the New York Post had run an article with his picture superimposed over a Heineken bottle.
"You may not want to go out with me after this, but I'm checking into an alcohol rehab clinic tomorrow," he told her, through tears.
She choked up too. "Are you kidding?" she said. "This is the best Christmas present you could have given us."
His father had always told him the easy way out was the wrong way, so while the exit door was always open, Collins toughed out his rehab. He learned to like the other guys, despite their very different backgrounds. And he embraced his need to go just one more day, every day, without another drink.
A.A. includes belief in a Higher Power to aid the hapless drinker. Mullin knew that the Higher Power was God.
When he showed up back at the Warriors practice gym, he sunk 91 straight shots. The magical fingers still worked. And without alcohol stymying his game, the work ethic improved vastly. Mullin was the first one there and the last one to leave.
For the next five seasons until 1993, Mullin averaged 25 or more points and five rebounds per game. He formed part of the attacking trident for the Warriors called "Run TMC," along with Tim Hardaway and Mitch Richmond who supplied the T and the M to his C.
He earned his spot on two gold medal-winning Olympic teams.
"If there's anybody that has a laser-focus mentality about basketball, it's him," said teammate David Robinson. "He was a maniac working out. I never saw anyone like that."
Upon retirement, he stayed in basketball, working as a broadcaster and an as a club executive. Then destiny called upon him for a miracle: return to his alma mater and make it matter in the world of basketball again. A recent front-page article in the New York Times suggests that after three long years, glory may be coming back to St. John's.
Mullin knows that it's God who really gets the glory.
To know more about a personal relationship with God, go here
Michael Ashcraft pastors the startup Lighthouse Church in Van Nuys.