By Mark Ellis —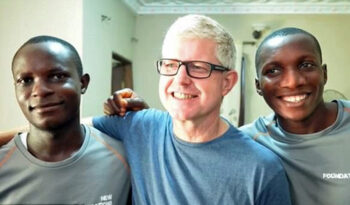 A British medical missionary kidnapped in Nigeria was shot dead after trying to encourage his fellow hostages by playing "Amazing Grace" on his acoustic guitar, two of his fellow missionaries reported to The Telegraph.
Ian Squire, 57, an optician, passed into the arms of his Savior after he was hit by a torrent of bullets fired by one of the gunmen that abducted the four missionaries from their clinic in the southern Delta region on October 13th.
Fellow hostages David and Shirley Donovan said he was killed the morning after they were kidnapped. The four had been hidden by their abductors in a bamboo hut in a remote swamp.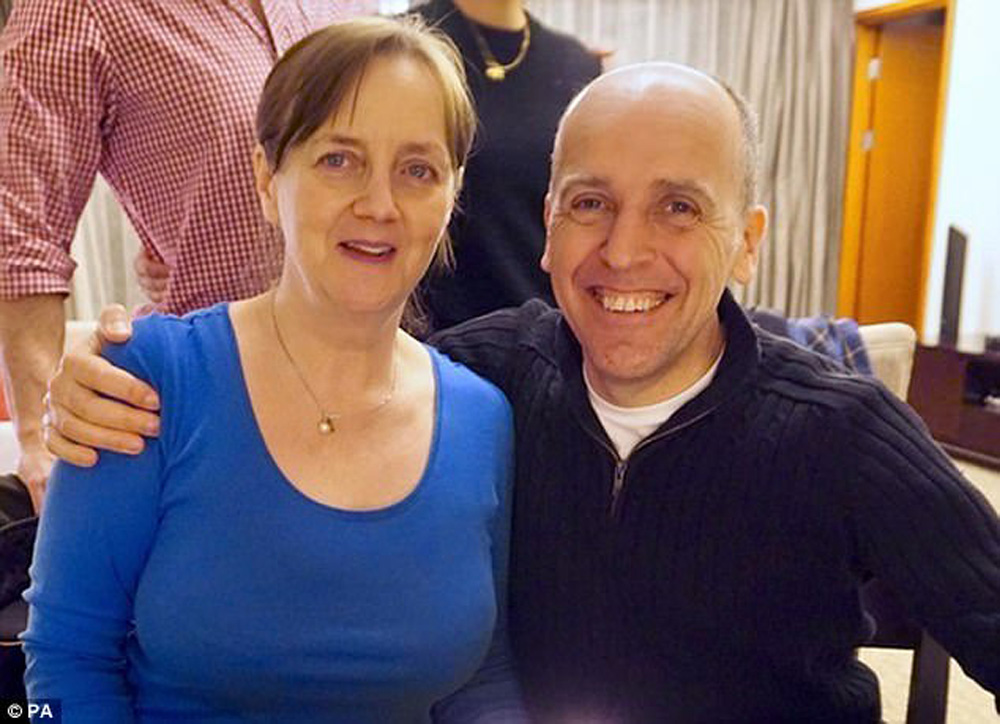 The gang — part of a cult named after Egbesu, a local warrior god — spent much of their time imbibing alcohol, marijuana, and pipefuls of cocaine.
Dr. Squire ran his own Christian eyesight charity, Mission for Vision.
He worked in collaboration with the Donovan's charity, New Foundations, which runs a medical and training practice in Enekoragha, an impoverished community in area plagued by bandits, militants and pirates.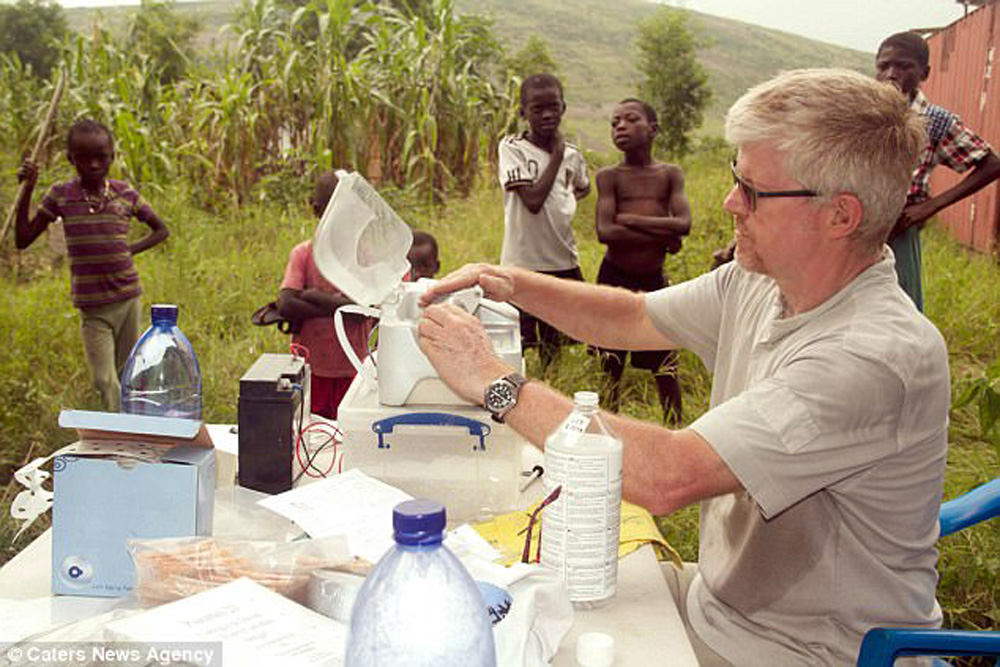 Dr. Squire invented a solar-powered lens cutting machine that enabled the production of prescription glasses in remote regions, Dr. Donovan told The Telegraph.
"Ian was a man of faith, humor, music and invention," Dr. Donovan added. "The techniques he brought were revolutionary."
Dr. Donovan said the group's spirits were lifted when the kidnappers returned a guitar and Dr. Squire played "Amazing Grace."
"It was the perfect song, and at that point things began to look not quite as bad. But then, after Ian finished playing, he stood up, and a salvo of gunshots killed him instantly."
None of the hostages saw the shooter, but it was clear that someone in the gang was responsible. "It was terrifying to see. We jumped out of the shack and into the water as we thought they were coming for us next, but a member of the gang came and put us back in there with Ian for the rest of the day."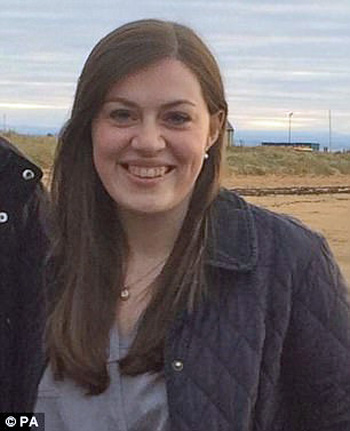 The Donovans, together with a fourth hostage, optometrist Alanna Carson, were freed three weeks later after the payment of a ransom, thought to have been negotiated by the Nigerian government and the British High Commission.
Monica Chard, a friend of Squire's, told the Daily Mail: 'He was a lovely, quiet man who everyone knew and loved as the village optician. He touched so many hearts with his kindness and grace."
"He went out to Africa every year with the charity and his wife was also involved. He just wanted to help people see who otherwise would not have had any help. His widow must be devastated, especially after three weeks of hell waiting to find out if he was alive."
In a statement released by the Foreign Office after Squire's death, the family said: 'We are all deeply saddened by the loss of Ian, a loving father, husband, and devout Christian, who dedicated much of his life in the service of others."
Authorities are searching for the perpetrators from the gang, and it is thought that several have already been arrested or killed. The leader, Karowei Gbakumor, whose followers refer to him as "The General", is still at large, according to The Telegraph.
Earlier this month, locals in Enekorogha held a demonstration against the gang, amid fears that the kidnapping would lead to the clinic's permanent closure, although Dr. Donovan hopes it will stay open.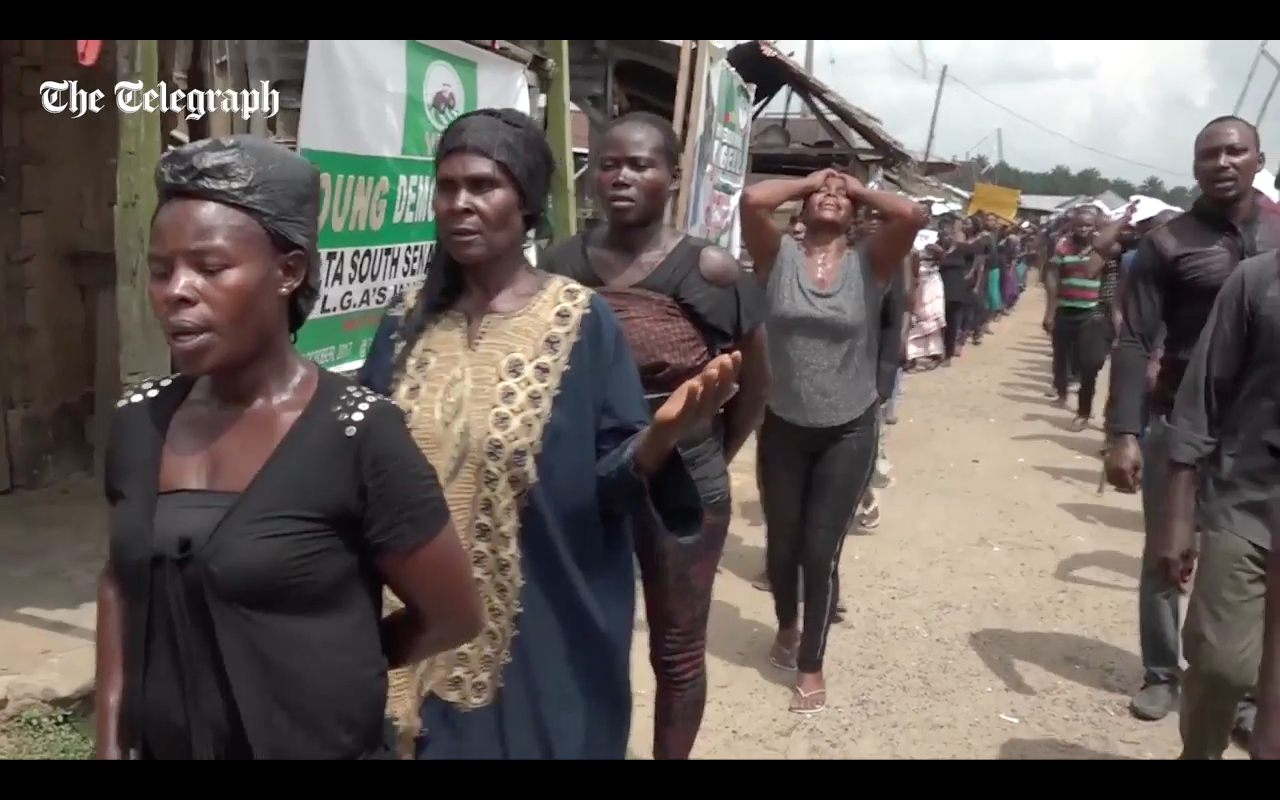 "I would love to go back but I think the Nigerian authorities might be worried about us returning there, partly because the gang is not yet caught," he said. "But our local workers can more or less run the clinic without us now anyway, which was always our aim in the first place."