By Mark Ellis —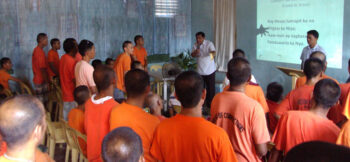 As a teenager growing up in the Philippines, he rebelled against his father by misusing drugs and riotous living. After he committed rape at 18 he landed at the maximum-security prison outside Manila with a 30-year sentence, but later he recognized this was all part of God's plan to rescue his life.
"The plan of the Lord was so great for me," said Rochel Travero, an inmate and pastor of Calvary Chapel inside New Bilibid Prison. "It was a route for me to humble myself," he said.
The sturdily built Travero was a standout on his high school basketball team and became the valedictorian of his school. "I was the spoiled brat of my family," he noted.
Travero had just started college, pursuing a degree in marine engineering when he committed his crime. "I had a lot of ambition," he said wistfully.
Travero was under the influence of drugs when he raped a high school student. "I committed an immoral crime," Travero said, acknowledging he was under the influence at the time. "Drugs ruined my life," he said.
Travero started smoking marijuana at 14, and gradually progressed to other drugs as well as hard liquor. "I lost my friends and I lost my future; I realized I ruined my life."
At the time of my visit in 2004, New Bilibid was the largest prison in the Philippines, housing 25,000 men in three separate areas: a maximum-security area for the most hardened criminals, as well as medium and minimum-security areas. Despite the term 'new' in the prison name, nothing appeared new inside, with everything looking well worn, dilapidated and dirty, far below the standards of U.S prisons.
Surrounded by 20-foot-high concrete walls that block any air movement, the first thing noticed when stepping inside the maximum-security area is the oppressive heat: 87 degrees and humid, but seemingly hotter. An inmate, sweating profusely, rushed up to my side with an umbrella in hand. He offered to shade me from the heat.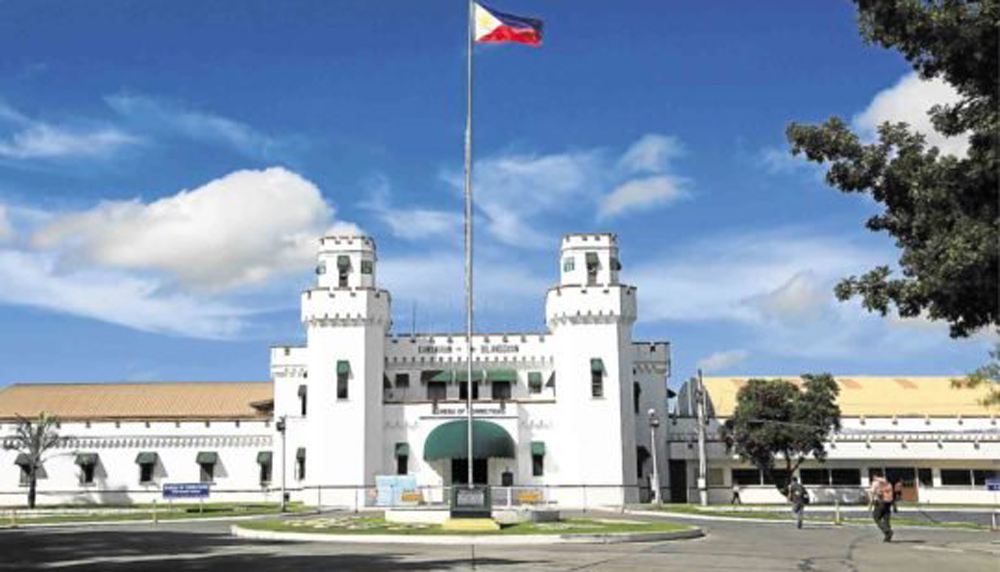 He seemed friendly enough and I shook his hand and asked his name, suspecting he was probably seeking a tip.
"What are you in here for?" I asked.
"Murder," he said gruffly. The word contained a stark finality that unsettled me as we strolled along, but most of the 12,000 men in the maximum-security area are serving life terms for murder, drug offenses, or rape.
Surprisingly, there were several church services and Bible schools in progress on a Tuesday morning, all actively encouraged by prison officials. Indeed, in the reception area for the prison offices a glass case with display materials contains this quote: "Man shall not live by bread alone, but by every word that proceeds from the mouth of God."
Then below that quote another follows: "Now the Bereans were of more noble character than the Thessalonians, for they received the message with great eagerness and examined the Scriptures every day to see if what Paul said was true."
Rochel Travero found the Lord through the influence of Olga Robertson's ministry inside New Bilibid. She was the prison chaplain they fondly called 'Mommy,' who served the Lord at the huge facility from 1957 until her retirement.
"I have the privilege of living on the prison reservation," Robertson, founder of International Prison Ministries told me in 2004. Over the years she built chapels, opened Bible schools, led all-night prayer meetings and even stopped riots at New Bilibad, earning her the admiration of prison officials.
The legendary female chaplain passed to her reward in 2014.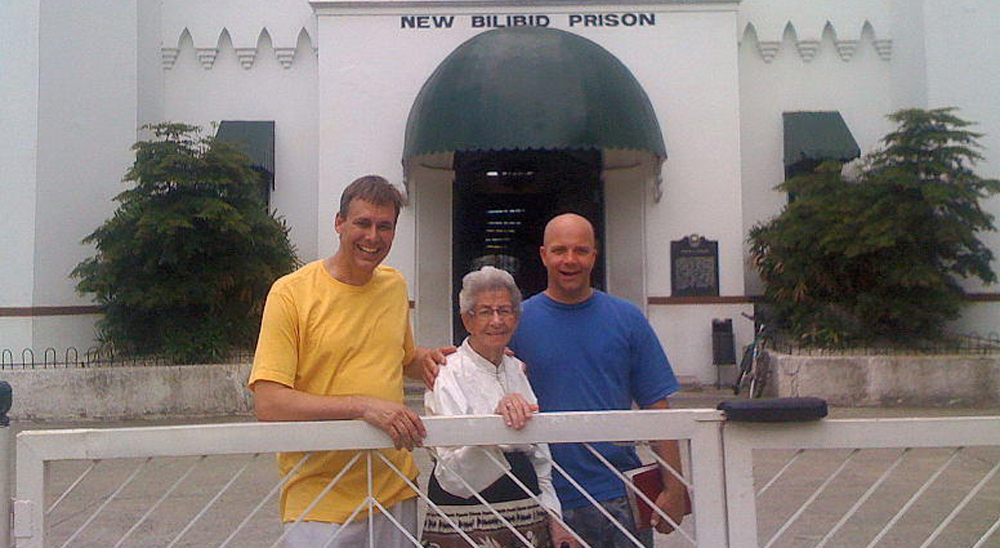 One of the great rewards of her life was leading men such as Travero to new life in Christ. "I was an unbeliever and they shared with me the gospel. I searched the Bible and found out it was true," Travero said. "I brought my broken heart to the Lord and he restored it," he said. "I know how sinful I am, but the Lord saved me."
"The Lord brought me here to put me in Bible school, and it's all free," he added.
Since Travero became a pastor at New Bilibid, he was granted a privilege few enjoy. Instead of staying in a cell with other men, he was allowed to sleep in a small private room connected to the chapel.
His 10 by 10 room, painted a pale blue, gets plenty of light from several opaque windows. The floor is bare concrete and a battered acoustic guitar hangs in one corner. A small fan was lashed to some high window bars along one side of the room.
On a wood dresser were photos of his wife Leonor and son Zoe, who was three-years-old at the time. "Zoe means life because my sentence is life and Jesus Christ gave me everlasting life," Travero said. Travero and his wife, a factory worker in a semiconductor plant, were married in the prison chapel and Zoe was conceived on a conjugal visit.
"My wife keeps asking, "When will you be released from here? I have to tell her I don't know," he said. "But there is nothing impossible with God." His wife usually visits him once a week on Sundays, the day most wives visit.
In order to be paroled, Travero would need to have his sentence commuted. The parole board usually considers the opinion of the victim's family in making these decisions.
One of Travero's great regrets is that his father died in a shipwreck before his life turned around. "It was very painful for him to see me here," Travero lamented. "Every time he visited tears flowed down his cheeks."
"My father died in 1998 and I became a Christian in 1999," he sighed.
Travero earned a small amount of extra money by selling sugar to other prisoners. There is a remarkable level of freedom given to prisoners to carry on small businesses inside the prison walls. As one roams the grounds, there are street vendors selling groceries, homemade crafts, and even tiny restaurants serving food to other inmates.
There have been at least six riots in the prison in the last year, according to Travero. Usually these riots erupt because of conflicts over drugs smuggled into the prison or personal grudges, he noted. Recently, one inmate was stabbed with a homemade weapon just outside the chapel. "We closed the church and the front gate during the riot," he said. "I'm not scared because as a Christian I don't engage in trouble."
On the day of my visit, Travero taught a Bible class titled "The New Morality, Immorality, and Morality." His notes for the class were neatly written in chalk on a blackboard, and contain surprising depth of understanding.
"I feel great the Lord has touched me and is using me," Travero said. "The Lord is gracious and compassionate," he said. "I hope He will also use me mightily outside one day."
If you want to know more about a personal relationship with God, go here