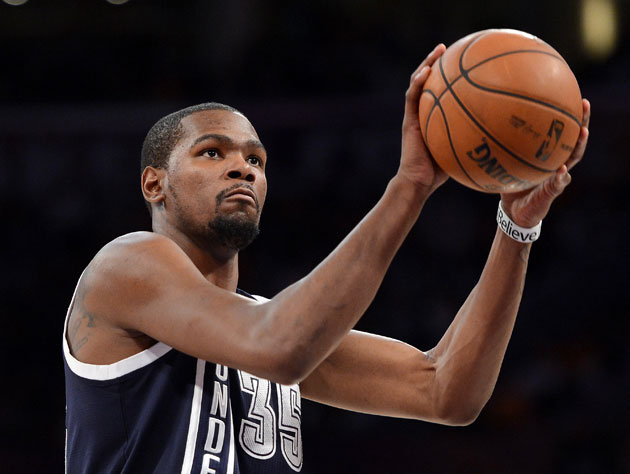 By Jordan Sheppard — Kevin Durant, a two-time Olympics gold medalist in basketball and the 2014 NBA most valuable player, has learned to be more vocal about his Christian faith.
The 28-year-old, 6'11" superstar is now with fellow Christian Steph Curry on the Golden State Warriors, after leading his native Oklahoma City Thunder deep into the playoffs in 2010-13.
"The Bible both pumps me up and balances me to play my best," Durant told Beyond the Ultimate. "But it also tells me more about the Lord and how I can live for Him and what all He has done for me."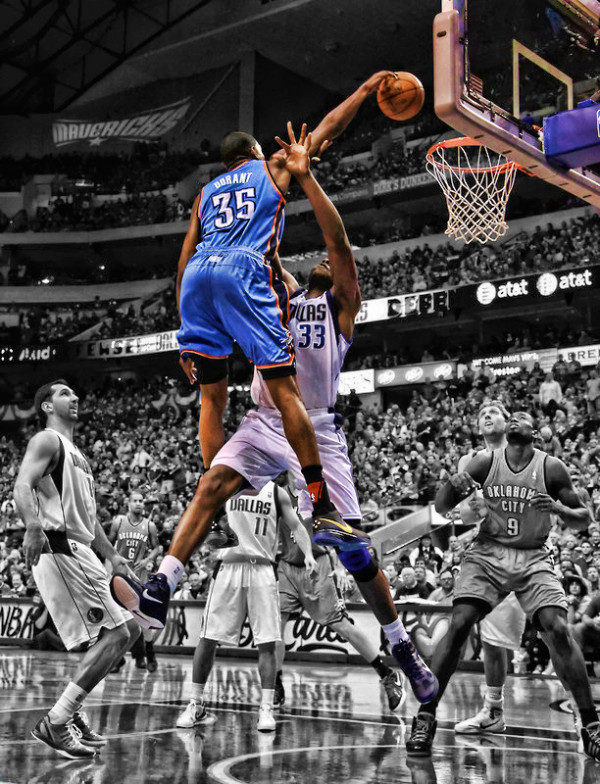 Durant, one of the NBA's most popular players, grew up in a Christian home, led by a single mom, but fell out of church attendance in middle and high school. He excelled at basketball and in 2006 he was widely regarded as one of the best prospects for college ball. His freshman game was so overpowering that he decided to enter the NBA draft immediately.
Picked by the then-Seattle SuperSonics, he produced prodigious performances and won the Rookie of the Year acknowledgement.
The team transferred to Oklahoma and renamed itself the Thunder the next year. It was while he played for the Thunder that Durant, mum about his faith, buddied up with teammate Kevin Ollie, who encouraged him to attend chapel services and to be unafraid to voice his faith.
"He got everybody going and wanting to learn more. I was just one of the guys who was trying to follow his lead," Durant said on Beliefnet. "He was a big teacher in helping me do that and making me feel more comfortable in my faith around other people and being able to pray for other people and pray out loud and things like that; take those baby steps."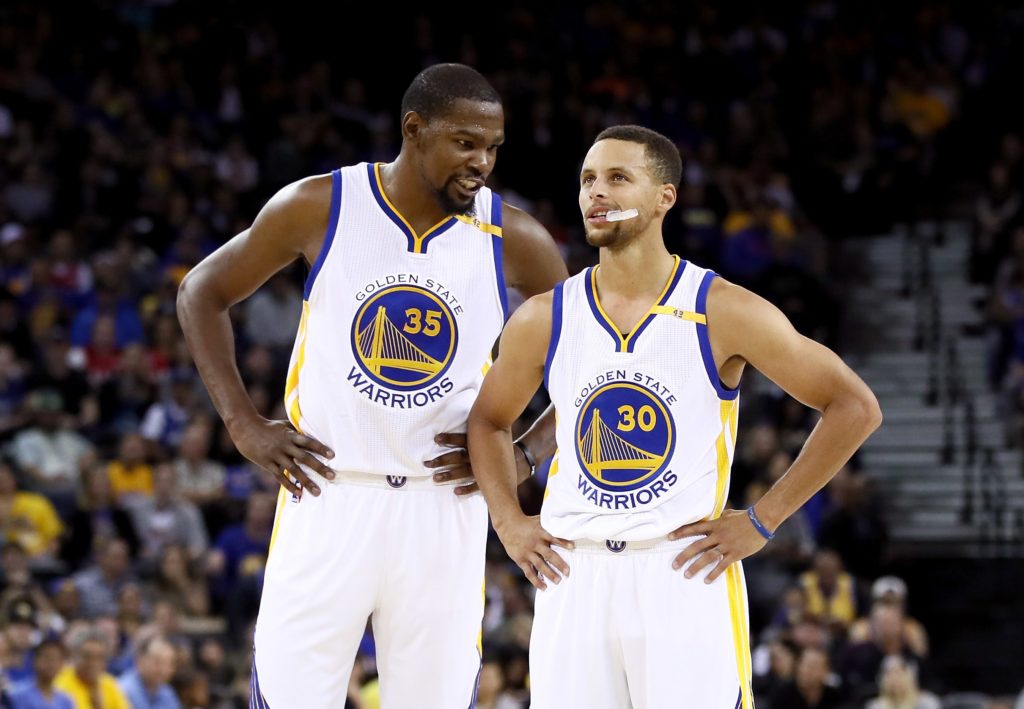 While he lived in Oklahoma City, Durant felt drawn to the easy-going, earnest faith of New York City Hillsong Pastor Carl Lentz and adopted the pastor as his mentor. He was baptized by Lentz in 2013.
"I used to feel like if I did something wrong, I would go to hell," he said. Now, "I believe God's love for me, the sacrificial death of Jesus for my sins and His grace, not my good works, are what saves me."
After winning the hearts of Oklahoma fans with almost a decade of leadership, Durant opted to join the Warriors for $26.54 million a year. Meanwhile, he set records for the national team and hung gold around his neck in 2016 and 2016.
He wears a baller band on his left wrist that says "ibelieve," along with a tattoo that declares "Live for Eternity."
God's grace "humbles me and makes me worship Him," he said. "I believe Heaven is reserved for me and that the best is yet to come."
Considered one of the most popular players in the league, Durant has consistently earned record votes for the NBA All-Star team. His reputation as kind and congenial prompted Foot Locker to release commercials in 2013 calling him the "nicest guy in the NBA."
"The Bible says the Lord exalts humility, and that's one thing I try to be all the time. When people tell me I'm great, I remind myself that I can always be better. Humility comes before honor," Durant said. "I have to be thankful to the Lord for the gifts He's given me. My gift back to Him is to always be humble and always work as hard as I can."
Jordan Sheppard is a sophomore at the Lighthouse Christian Academy in Santa Monica.
Save
Save
Save
Save