By Mark Ellis —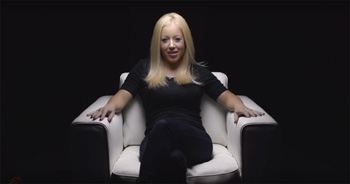 In a few months, a somewhat reclusive, media-shy billionaire burger heiress will gain full control of the growing In-N-Out Burger empire. After her father's untimely death from a drug overdose in 1999 and multiple marriage disasters in her own life, she's emerged with a deepened faith in God's love.
"My dad was really funny," Lynsi Snyder recounted in an I Am Second video. "He was a little bit eccentric, and loved to make people laugh."
In-N-Out has a loyal fan base because of its Double-Double cheeseburgers, fresh ingredients and Bible verses on its cups and food wrappers. Growing up, she had strong Christian influences, but her budding faith was derailed by circumstances and unhealthy choices.
When Lynsi was only five or six-years-old she went to visit her dad in the hospital. "I thought it was just the hospital, but it was rehab. Mom said he was just sick. It wasn't until later I learned he had a drug addiction," she said.
"It was really hard for me to see him fail and to be weak because I know how bad he wanted to be a good husband and father."
Lynsi's father, Harry, had gained control of In-N-Out after his brother's death in a plane crash in 1993. But in the next few years, his personal weaknesses left their mark.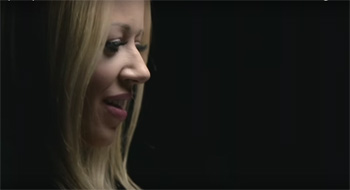 "It was a matter of time before the drugs and another woman (caused problems)…that was pretty much it. They got a divorce when I was 12. That's when I really started longing for that attention and that love because my dad was the greatest source of that," she noted.
Her father died from an accidental overdose of Vicodin after three other overdoses in the same year. He suffered a heart attack three years earlier that was also related to drug use. At the time of his death, he was living in a motor home parked outside his nephew's home, according to the L.A. Times.
His death left Lynsi reeling. "My world shattered," she said. "After my dad died there was no way I was gonna be alone. He was gone so I had a greater reason to fill the void."
A few months after her high school graduation, Lynsi married her boyfriend, Jeremiah Seawell, even though she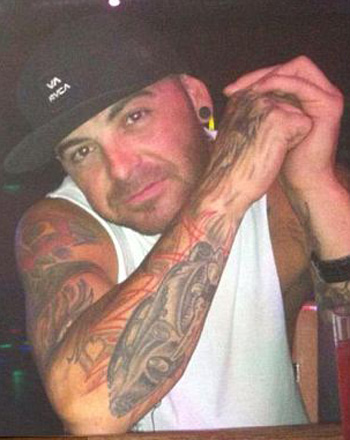 felt a check in her spirit from the Lord. "It wasn't right. That still small voice told me not to do this. But I did it and I paid the price with a divorce," she said.
Within a year of her divorce, she was in a relationship with a former In-N-Out employee, Richard Martinez. "I jumped right into the arms of someone else. At that point I pretty much realized I'm the outcast in the family. Now I'm divorced and I decided I would embrace this."
She began to repeat an unhealthy pattern she observed firsthand. "I started smoking pot and drinking, things I wanted to stay away from after watching my dad. I realized that I'm going to follow in the footsteps of my father and meet an early death if I do not get right with God and follow Him because the enemy just wanted to wipe me out."
Lynsi delivered an ultimatum to Martinez about the drugs, and he stopped. "He ended up getting saved, so I thought we could get married. It was a fast track.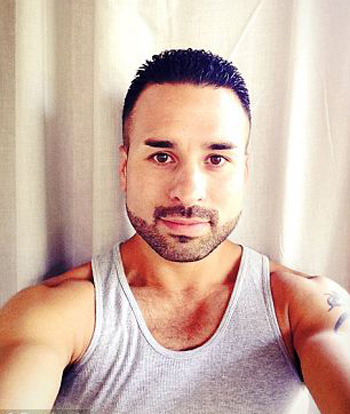 Was it the right thing? I can't say no because I have two precious children from that marriage. But six years later was another divorce, another affair. I couldn't feel like a bigger failure at that point. I just couldn't recover who I was."
While still married to Martinez, Snyder began dating Val Torres Jr., a race car driver. On July 15, 2011, Snyder gave birth to Torres's child, a son named Valentino Guy. Her divorce from Martinez was finalized later in 2011. A short time later, she married Torres in a small ceremony.
"I married him because I didn't want to be alone, which wasn't right. He married me because of money," she stated in the I Am Second video.
"I was cheated on for three-and-a-half years. The first time I found out he cheated on my I thought I deserved it. He cheated on me when I was pregnant. I was disrespected. Never had I been talked to the way he talked to me – like trash. It was the worst time of my life."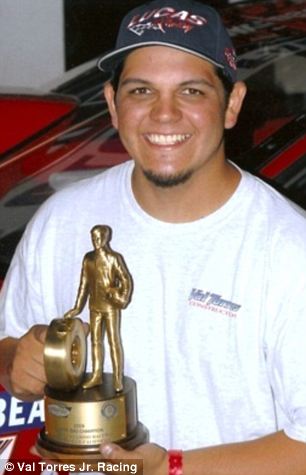 She began to believe Satan's lies, that she deserved an abusive marriage and that God was punishing her. "The things that can be said can cut you very deeply and change who you think you believe you are. I just continued to put up with it because there was no way I could get divorced again. It was really terrible."
Lynsi found herself at the bottom of a deep canyon of despair. "God took me to a place I had never been before and he showed me that in that time when I felt more alone than ever, more of a piece of trash than ever, that He was there and He was ready to love me and fill that void and he had been there and he had been there all along but he just needed me to let go."
God showed her an unhealthy pattern in her quest for love. "First it was my dad, then it was the next guy, then the next guy and I was never ready to let go and see that God had something better," she realized.
After her divorce from Torres, she felt she needed time alone. "That time alone was some of my greatest memories with God. It was an alone that was okay because I wasn't completely alone."
The Holy Spirit showed up and revealed Jesus to her in tangible ways. "I had the Jesus that walked on water, that healed the sick. I had that Jesus filling the void, touching my heart, pouring into me who I am called to be and who he sees me as, rather than who I thought I was because of the things I had done.
"I really valued the love and the good times I had with my dad, but even that can't compare completely to the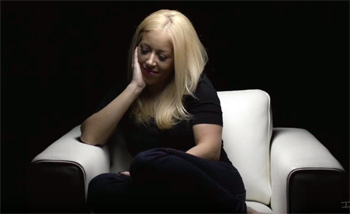 love that God has for me."
"God got me back up after all these failures. He can lift me up and see me go forward and I know He can be glorified."
Lynsi is now happily married to Sean Ellingson, a former In-N-Out employee. They married in 2014 in Malibu, California. She gave birth to her fourth child in late 2014. They serve the L.A. community through their foundation 'Army of Love.'
If you want to know more about a personal relationship with God through His Son Jesus, go here