By Mark Ellis
A Yezidi human rights activist reported that very few Yezidi women have been rescued from the grip of ISIS since the operation to free Mosul began in October.
"While the world is plunged in politics, 3400 Yezidi women and girls remain enslaved for ISIS sex use, Nadia Murad Basee Taha told ARA News. Only a few have escaped since the Mosul operation stated," she said.
"I have recently been receiving calls from Yezidi families who need help to rescue their women and girls in ISIS captivity. It is unbearable," Murad said.
"A Yazidi mother told me that her 16-year-old daughter's rescue from ISIS sex slavery costs $15,000 and she cannot pay," the activist said. "Yazidi women, even when there is a possibility for them to be rescued, there is no financial support for the work. Unbelievable pain," she told ARA.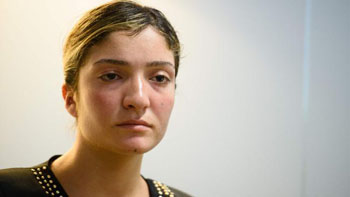 Local sources reported that about 70 Yezidi women and children have been rescued since the beginning of the operation to retake Mosul.
More than 3000 Yezidi girls were captured by ISIS and have been used as sex slaves.
There may be thousands of Yezidi women who remain in ISIS captivity throughout the group's territory in Iraq and Syria.
The battle to liberate Mosul is complex, with intense street-to-street and house-to-house fighting. The presence of civilians has been slowing the advancing forces.
Car bombs — the terrorists' principal weapon – surprise advancing troops by suddenly emerging from garages, heading straight toward military convoys.
"If there were no civilians, we'd just burn it all," Maj. Gen. Sami al-Aridhi, told the Washington Post. He was forced to suspend operations in his section of the city on November 7th because so many families were blocking the street. "I couldn't bomb with artillery or tanks, or heavy weapons. I said, 'We can't do anything.' "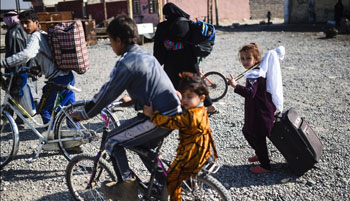 There may be as many as one million people still living in Mosul. ISIS appears to be deftly using the population as human shields, herding them into the streets, using them as a defense from airstrikes, according to the Washington Post.
"They always keep them with them," Aridhi said. Other officers said the militants occasionally let a group of people escape as a method of constraining the fight.
One field commander expressed exasperation. "These civilians are making me tired," he told the Washington Post. "They are coming from everywhere. We don't know if they are fighters or civilians. They are carrying bags — we don't know what's inside."
It took a week to clear one neighborhood of seven ISIS fighters hidden in houses or apartments.
On Nov. 4, coalition forces moved into one neighborhood with relatively little resistance, but then were ambushed and surrounded by ISIS. A CNN team was trapped with them and cut off for more than 24 hours.
Another neighborhood shook after a pickup truck full of explosives rammed into a convoy of Iraqi security forces nearby, spreading wreckage and body parts onto the street. Iraqi forces have little time to react, much less call in airstrikes.
"You've got less than 10 meters (32 feet) to engage, so you shoot and cross your fingers," one colonel told the Washington Post.
As the battle for Mosul rages, thousands of innocent civilians trapped inside the city risk their lives attempting to escape, often emerging in small groups carrying white flags, according to the Washington Post.
They describe tunnels, concrete barriers, and car bombs scattered throughout the city.
"They are in the apartments," one 64-year-old woman told the Washington Post. "They aren't allowing anyone to leave. They have car bombs there."
"In the apartments and where else?" asked an Iraqi officer.
"All of Mosul," she said.