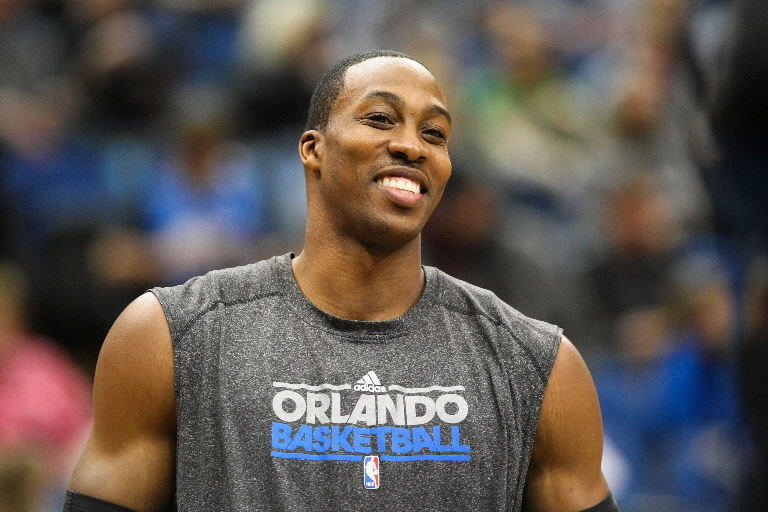 By Alex Cervantes —
When Dwight Howard was 15 years old, he had national coaches admiring his basketball skills, friends galore following him around and lots of girls throwing him kisses.
Then he broke his leg, and the coaches, the friends, and the girls all disappeared as if by the rapture.
"God said, 'Dwight, I had to humble you,'" he said in a YouTube video. "After that I told God, 'I will never ever be cocky again. I will always be humble because I never want this to happen to me again.'"
Dwight has proven the naysayers wrong who figured he would never make the NBA after that accident. An eight-time NBA All-Star and three-time Defensive Player of the Year, Dwight led the Orlando Magic to three division titles and one conference title. At 30 years old, he just finished his 12th season as center for the Houston Rockets.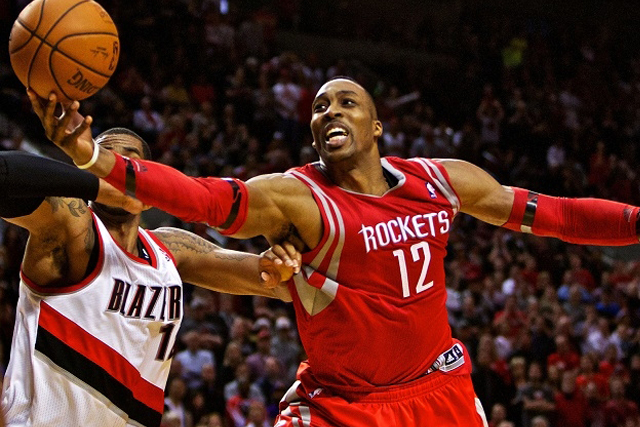 Through it all, he has consistently talked Jesus. In a recent video, he wore a T-shirt emblazoned with the words: "Y'all need Jesus." When he was drafted straight out of high school (the #1 pick!), he declared he would use his fame in basketball to "raise the name of God within the league and throughout the world."
As a kid, his parents always took him to church in Atlanta, Georgia. When he was 12, he had his first real encounter with God. He was at home asking God what his purpose was in life. Then he heard an audible voice saying, "Dwight."
There was nobody else at home at the moment, so Dwight was more than a little frightened. He heard his name again: "Dwight."
Half afraid and half marveling, he went into the bathroom. There, God told him his purpose: to glorify Him in the NBA.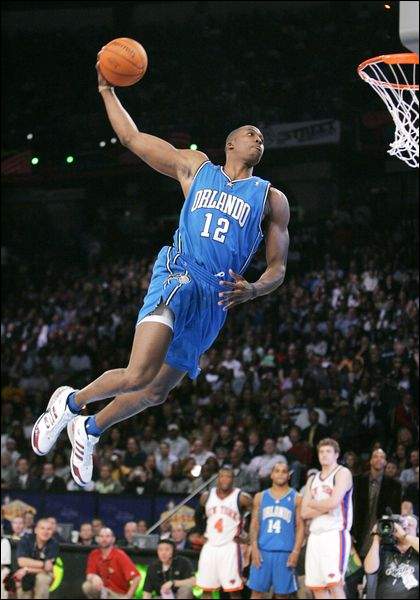 Yet he doubted the supernatural encounter. At a church service that evening, he asked for confirmation. The pastor called for anyone with a stomachache to come and receive prayer. Dwight was feeling pain in his gut.
He felt it was surreal but mustered his courage and went in front of the congregation. There, the pastor told him prophetically that his purpose was to glorify God in the NBA – the exact same words he heard in the bathroom at home.
"I tell this story to my teammates, and they say, 'No way. That's crazy,'" Dwight said.
Dwight attended Southwest Atlanta Christian Academy, a tiny school whose graduating class was 16. In his senior year in 2004, he led his team to the state title. "It was an atmosphere of love," he said. "We prayed everyday."
Gambling for an early entrance into the NBA, he skipped college and was rewarded with being picked by the last place Orlando Magic that same year.
In his rookie year, he made an immediate impact. He averaged 12 points per game and 10 rebounds per game. He carried the Magic on his back to the NBA finals.
On the court, he always smiled because of his joy in the Lord. Off the court, the 6'11" center garnered the nickname "Superman" because of his super human hang time. In 2008, he won the NBA Slam Dunk Contest wearing a Superman cape. He won a gold medal in the Olympics that same year.
But not everything worked perfectly. With the fame, temptation came. In 2007, he had a child out of wedlock and faced severe criticism.
"I am a man of faith and I will always believe in God," Dwight said. "But the minute I sin, everybody took a shot at me. 'Man, you're supposed to be a Christian.' But Jesus died for our sins. If He's willing to forgive us, why can't we forgive each other?"
When he left Orlando in 2012, a family approached him begging him not to leave. He was the greatest scorer in Magic history. Dwight very nearly cried in front of them. But God told him to leave the school: "I had to do what God wanted me to do."
He had a frustrating season with the Los Angeles Lakers, playing with injury. He left the Lakers, again provoking the ire of fans who wanted him to stay.
"When I left the Lakers, everybody hates me again. I said, 'My God, please do something,'" Dwight said. "And He said, 'If the whole world hates you, I'll still love you. Always remember that.' I tried to put away all the hate and focus on my relationship with Him."
Dwight signed for the Houston Rockets, where he again instituted pre-game prayer with his teammates.
"We always make sure we're covered before we go out on the court," he said. "Before the game I pray at least four or five times before I go out on the court."
It's hard to believe that the center who trumpets Jesus was once "too cool" as a youth to raise his hands in worship at church. "God told me, 'If you want the blessing to come down, you'd better put your hands up in praise.'"
At the Rockets, he made his 10,000th career rebound and continued to dominate on defense.
Of defensive prowess, Andre Iguodala said, "It's like he can guard two guys at once. He can guard his guy and the guy coming off the pick-and-roll, which is almost impossible to do. If he gets any more athletic or jumps any higher, they're going to have to change the rules."
In 2004, he established the Dwight D. Howard Foundation to raise scholarship money for students at Southwest Atlanta Christian Academy.
Dwight loves gospel music.
"I've seen hurt. I've been around through a lot of different situations," Dwight said. "Never let nothing steal your joy because you're gonna go through hell. You gotta stay strong in who you are. My dad always taught me to not let things affect who you are, never let anything affect your joy."
If you would like to know God personally, here are four steps…