By Mark Ellis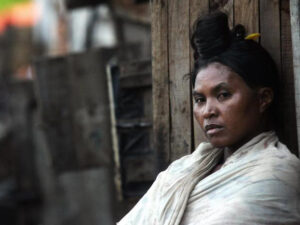 Madagascar is considered a gem of the Indian Ocean with romantic beaches and world-class tourist resorts. But beneath the sparkling veneer lurks a trafficking culture that is rotting away the fabric of society.
On a small island off the coast of northern Madagascar, a boat pulls into shore. Those aboard are buying local children, especially girls, who will later be trafficked. Down in the southern part of the country, women are put on the auction block and sold to the highest bidder. After sunset, orgies continue through the night, according to a report by Charles Braddix of the IMB, released by Baptist Press.
In a tourist area, dozens of young women parade themselves in front of foreign men who will hire them for the night. Deals are finalized and couples go away in the dark.
Throughout the island, children brandish sledgehammers, pounding stone that will be sold for construction projects. In another tourist area, men and women decide which baby girls will grow up to be "their" prostitutes, earning money for them. Nearby, two foreigners are lynched, suspected of harvesting organs from a young child, according to Baptist Press.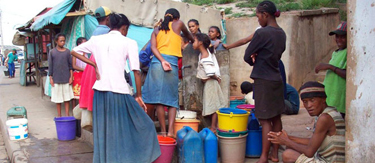 Some say these practices began when the French colonized Madagascar in the late 1800s. Prostitution developed over the years into the illicit sex trade present today. Now sex tourism, human trafficking, exploited labor and, some claim, even organ harvesting flourish.
What's going may seem shocking, but there seems to be little shame on the part of locals. For them, it is how they live and survive.
In the airport of the nation's capital, a poster announces, "Stop Sex Tourism," but the public service message goes unheeded.
Local believers want help — assistance in reaching out to those exploited, help in training others to reach out, help in evangelism, help in discipleship, and help in educating and mentoring, according to Baptist Press.
A study by the UN Children's Fund (Unicef) in two coastal cities – Toamasina in the east and Nosy Be in the northwest – found that between 30 per cent and 50 per cent of female commercial sex workers were under 18.
Promises of education in the city are often used to lure poverty-stricken rural parents to part with their children. Casimira Benge, head of Unicef's Governance for Child Rights section in Madagascar, told Africa Review about a 12-year-old rescued from a house in the northern town of Antsiranana after a neighbor complained that the girl was regularly being beaten.
"Through interviews with the child we learnt that her parents, who lived in a village 90km outside the town, had been tricked into giving up their child, after the town dwellers told them they wanted to help them bring their daughter up, when they actually only wanted to use her as a domestic servant."
Traffickers are suspected of supplying rural children for forced mining, domestic servitude, sex work, and as forced labor for traveling fruit vendors, according to a US government report.
Only profound awakening and Spirit-led revival – the cultural transformation wrought by the Gospel of Jesus Christ – offers hope to Madagascar. Pray for emboldened believers who will bring lasting change to this culture.