By Mark Ellis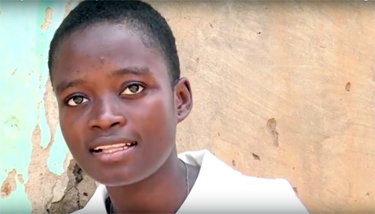 She was living among the rural poor outside Accra, Ghana with a sick mother. Her father had abandoned their family.
"My sister was living in Accra and working there and she sent us money so our mom could take care of me and my other siblings," Georgina told Every Child Ministries.
After her mother's illness they decided to move to the city. "We all moved to Accra thinking we would find a better place, but that place was much terrible," Georgina recounts.
"At the age of seven I had to take care of myself, my mom, Enoch, and my niece. The job I was doing was to sell water, like every kid does in Accra. You carry water on your head and you try to sell water to get money to feed yourself food."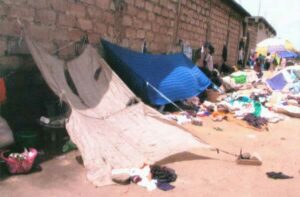 Unable to find housing, they had to fend for themselves. "A place to sleep was a problem. Most of the time we slept in the street in the open," she recalls.
"These children sleep on the street even when it rains," ECM's Director of Ministries to Street Children in Ghana, explains. "After a heavy rain, gutters overflow," he says. "Sometimes street children drown in the filthy sewage water."
"The sack or mat the children sleep on is their only bed and their only protection from the cold, damp ground. During the day, they hide it and hope it will not be stolen before nightfall. Some, living with their homeless mothers, sleep under 'tents' made by stringing up a sheet of plastic from the front of a store after closing hours."
A woman working with Every Child Ministries, Felisha, found Georgina and invited her to visit their Bible studies and Sunday School. Later, she talked to Georgina's mother about moving the young girl to Haven of Hope.
The Haven of Hope Academy provides education for 350 students through the 9th grade. It also offers a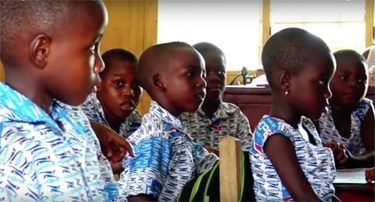 boarding section for 53 students in a caring, homelike atmosphere, and offers scholarship assistance to children in crisis situations such as Georgina.
Georgina vividly remembers the day she arrived at Haven of Hope. She was eight-years-old. "I arrived on a Tuesday and I got to eat beans and plantains and I was given a nice bed to sleep on," she recalls.
"I also got to know about Jesus," she says. In her first year at the Academy, she sailed through the fourth, fifth, and sixth grades.
"Right now I'm in senior high school and I like the school very much because they teach us about Christ and allow us to talk about Jesus in class, so I like the school."
"I am really happy because I have Jesus. I know He wants me to serve Him, so that's what I'm going to do."
One of Georgina's passions is singing. "I want to grow and be able to help other people. I want to help people get to know Christ through my songs and help other kids living on the streets to have a better life, just like I am having."
For more about Every Child Ministries work in Ghana, go here