By Mark Ellis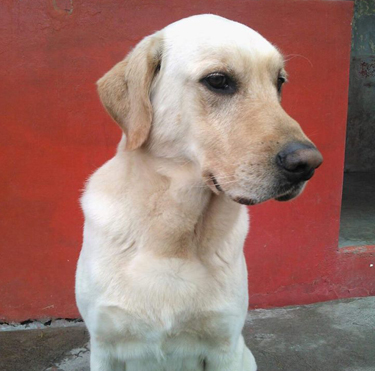 A four-year-old Golden Labrador Retriever that helped save earthquake victims trapped under rubble died from heatstroke while performing his duties.
Dayko, a valuable member of the fire department's K9 unit, was part of a search-and-rescue team searching for survivors following the 7.8-magnitude earthquake that hit coastal Ecuador, about 100 miles from Quito, according to the Washington Post.
Dayko was invaluable crawling through the debris and rubble, sniffing out survivors. Amazingly, he was able to save seven people before his own death.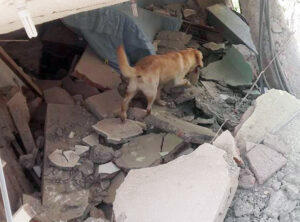 The Ibarra fire department said Friday that Dayko died from heatstroke after local veterinarians desperately tried to save the animal, according to the Washington Post.
The department said an autopsy showed he died after suffering a massive heart attack and acute respiratory failure.
Because animals cannot perspire in the same way humans can, it is more difficult for them to regulate their body temperature — meaning they are more susceptible to heatstroke when temperature soar, according to the Washington Post story.
Without immediate attention, heat exhaustion can cause serious damage to the animal's heart, liver, kidneys and brain — and lead to death. Some criticized the department for not giving the animal adequate hydration and rest during the rescue operation.
In Dr. Randy Alcorn's authoritative book Heaven, he makes a strong case that we will see animals like Dayko in heaven – or more specifically, the New Earth.
"Christ proclaims from his throne on the New Earth: 'Behold, I am making all things new.' (Rev. 21:5) Do all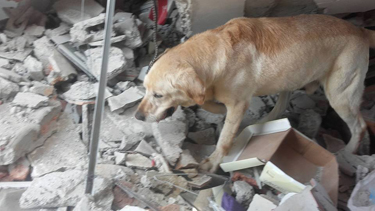 things include animals? Yes. Horses, cats, dogs…will be beneficiaries of Christ's death and resurrection," Alcorn wrote.
Jesus did not die for animals in the same way he died for the sins of humanity. "Because animals didn't sin they don't need a redeemer in the same way," Alcorn notes. He argues from Romans 8, "on the New Earth, after mankind's resurrection, animals who once suffered will join God's children in glorious freedom from death and decay."
"The question of whether pets will be in Heaven is not, as some assume, stupid. Animals aren't nearly as
valuable as people, but God is their Maker and has touched many people's lives through them."
In a poem about the new world coming, John Piper wrote:
And as I knelt beside the brook
To drink eternal life, I took
A glance across the golden grass,
And saw my dog, old Blackie, fast
As she could come. She leaped the stream—
Almost—and what a happy gleam
Was in her eye. I knelt to drink,
And knew that I was on the brink
Of endless joy. And everywhere
I turned I saw a wonder there.