By Adrian Brizuela —
After soccer megastar Kaka impossibly threaded the ball through three Manchester United defenders and slotted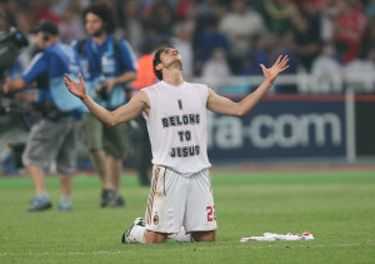 for goal a Champions League semi-final, he ripped off his jersey to reveal a T-shirt emblazoned: "I belong to Jesus."
When his team, AC Milan, claimed the title — second in prestige to the World Cup, it was anti-climatic compared to Kaka's sensational solo performance in the semi-final. He was just too quick and precise, always a nano-second ahead of defenders. In fact, when a stalwart defender came crashing in to shut down the attack with physicality, he wound up smashing his own teammate instead.
It was a celebrated moment in world-class soccer — and yet it was completely devoid of earthly glory by his measure.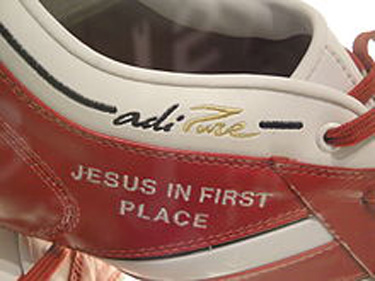 That's because for the Brazilian star, glory is a thing belonging to God. Currently he plays for Orland City SC in the U.S.'s Major League Soccer. When his ball-kicking days are over, he plans to study theology and become a pastor. That's when the real glory will start.
Ricardo Izecson dos Santos Leite excelled at soccer because he had to work harder than most due to his physical size. In 2001, he was catapulted to international fame when he scored two goals to win the Brazilian championship for his native Sao Paolo FC, which had never won a championship.
His little brother in childhood couldn't properly pronounce his name and simply settled on "Kaka." Graciously for the rest of us (who similarly can't pronounce his name), the moniker stuck.
God and goals always went together for Kaka. Born into a devout Christian family, he experienced Christ in a profound way when he was baptized at age 12.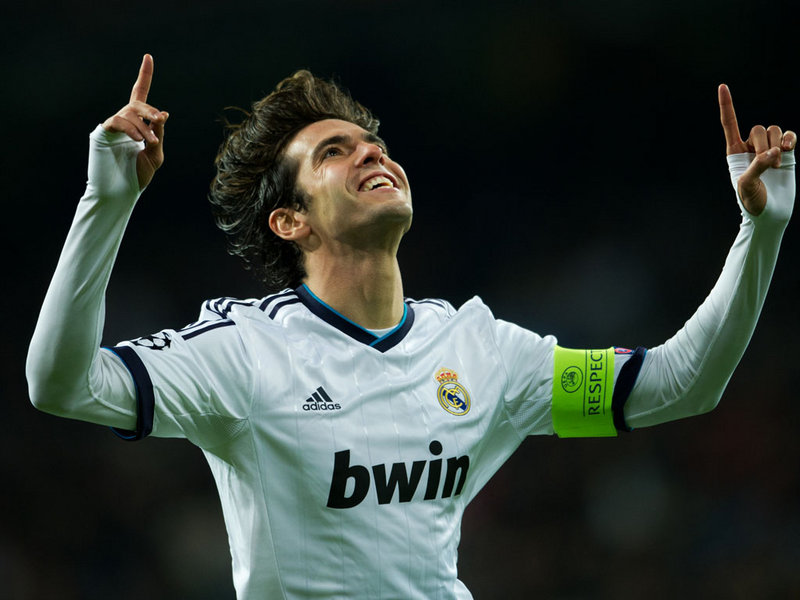 "Something supernatural happened to me. I cannot explain it, but after that experience I grew closer to God and began to know Him in a more in-depth way," Kaka said. "My life changed and was never the same again."
Kaká had a serious swimming pool accident at age 18, which resulted in a spinal fracture and the possibility of paralysis, but by God's grace made a full recovery. He attributes his recovery to the healing power of Jesus and has tithed to his church since that incident.
He won the respect of his teammates and fans by being a young man of integrity while witnessing boldly for Christ. He was involved in a Bible study and Athletes for Christ. Unlike many other stars who waver in the spotlight, Kaka has always maintained strong convictions. He married his childhood sweetheart, Caroline Celico, in 2005. Both had affirmed their purity until their wedding.
From Brazil, Kaka moved to Italy in 2003 to play for AC Milan for a transfer fee of €8.5 million. Within a month, he was a starter for the team.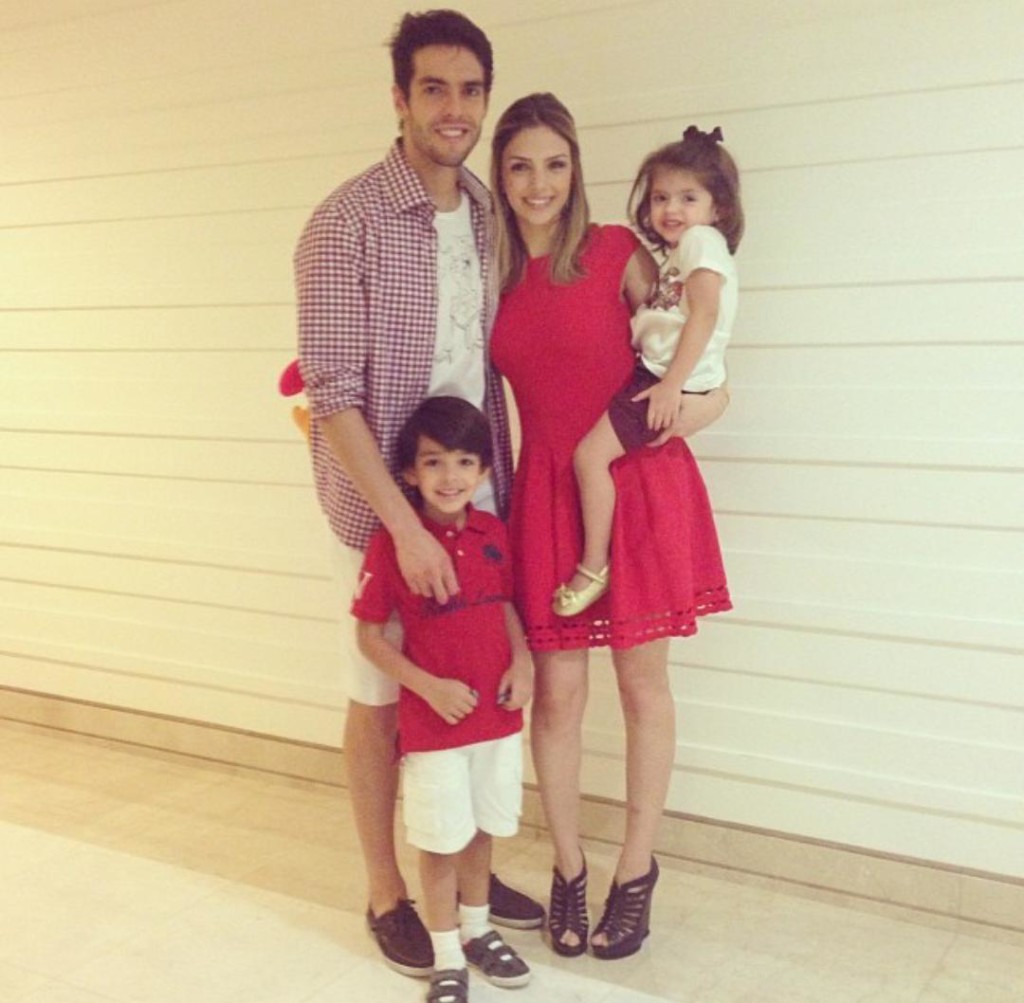 By bringing the Champions League trophy to AC Milan in 2007, he was awarded the Ballon d'Or. Heavyweight soccer club Real Madrid from Spain had to have him, so they paid a €68.5 million transfer fee. Unfortunately, due to injuries, Kaka never shined at Real Madrid, and he returned to AC Milan.
In 2012, Kaká became the first athlete to reach ten million followers on Twitter, and by March 2015, Kaká had the fifth-highest social media rank in the world among fellow sports stars with 33 million Facebook fans, behind Cristiano Ronaldo, Lionel Messi, David Beckham and Neymar.
After he scores a goal, he usually points upward as a gesture of thanks to God. Kaka loves gospel and his favorite book is the Bible.
Now he has followed the path of many superstars in their waning years to play in the MLS. Though he was a prolific goal-scorer, the start-up team Orlando SC didn't qualify for playoffs.
"To those who already have Jesus: you have made the best choice and are in the best team. Go ahead. Do not give up. The fight is great, but we can only win being on Jesus' side," Kaka said. "To those who have not surrendered their lives to Jesus: What are you doing being outside of his team?! Come to learn the Word of God, come to know who God really is."
If you want to know more about a personal relationship with God, go here