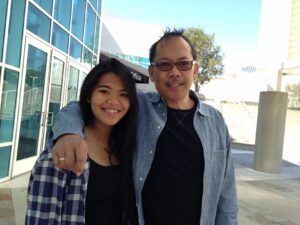 By Michael Ashcraft —
Ever since he started working for the owner of a gold mine in Las Vegas, John Mira lived a lavish lifestyle with limousines, mansions, women, and illicit drugs.
His part was to sell foreign investors a stake in the mine. John would drive Japanese clients there, walk them past the armed guards at the gate, show them the chemists studying soil samples, let them inspect the smelters. He even slipped $30,000 to the reps of investment companies to curry their favor. In his sales role he brought in millions of dollars for his boss.
Incredibly, Mira never realized he was at the center of a scam. After investors viewed the mine supposedly valued at $2 billion, his boss sent all the "actors" home. Wanting to show off one day to his girlfriend, he drove her out to the mine – and nobody was there.
Suddenly, he realized he was an unwitting participant in fraud!
He was deluded into thinking he was a huge success. While he wallowed in riches, he was also addicted to drugs. He made fun of a Christian friend who sold him jackets from a beaten-up Volvo.
One day, John found himself pinned to his bed. He felt a claw in the back of his head. He was hallucinating and believed he was dying. Drug-induced paranoia kept him from calling his parents for help.
Desperate for help, he called the coat salesman who always invited him to church.
"Lock yourself in your room and cry out to God," his friend told him.
John followed the man's instructions. Then God impressed this on his heart: In your left hand is your death and your family's death. In your right hand is your life and your family's life. Choose.
Alone in his room, the trappings of success evaporated, gripped by drugs, agonizing on death's door, John made his choice.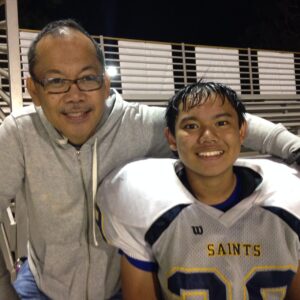 He accepted Jesus as his Savior and Lord and was born again. "I was instantly delivered from everything," he says. He was 30 years old.
Eventually, the boss flew to the Philippines to live until the statute of limitations ran out on the prosecution of his crimes. And John, the hoodwinked associate, went to prison for a year and a half (for unrelated crimes).
"All the fraud caught up with me," John said. "But I got a lot of Bible study done there. I led a lot of people to the Lord – even my Jewish lawyer. My life changed so drastically for the better – not materially but spiritually. Before I had a lot of money, a lot of women, a lot of drugs, but I wasn't fulfilled, and I was always paranoid."
When he got out of prison, he moved to Little Rock, California, where his parents had a house. He attended a small church, where the pastor would tell John every service that he was called to preach.
"But I still wanted to be a businessman and have a nice office and drink a beer every once in a while," John said. "I wanted the cars and the fancy things."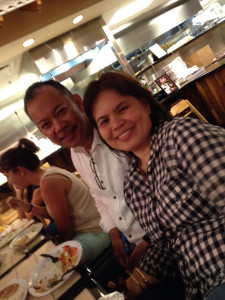 One day, he was given the chance to preach and God moved powerfully. The congregation was crying. "Before I knew it, I was speaking. I remember seeing my mom with the love of God so powerfully. Before I knew it, the service was over and everybody was patting me on the back."
It seemed a confirmation of God's calling, but John was reluctant to relinquish his dreams of riches.
Some time later, his sister collapsed of a severe asthma attack. He prayed for her and called the ambulance. Paramedics revived her, but the doctors at the hospital gave her little chance to survive. Ultimately, she spent two years in the intensive care unit.
"I got so fed up with that I got down on my knees and I said, 'God, you get my sister out of there, and I will serve you," he says. "That day all my dreams died. The sports car. The nice-looking secretary. My occasional beer. And then I thought: 'Oh no. No woman would ever want me.'"
He started a church called First Love Jesus in Moreno Valley. He got invited to preach at a Filipino church in Los Angeles. That's where he met his wife, Gerelyn, and despite thinking he wouldn't be able to get a wife without having lots of money, the couple married.
He pastored a number of churches, worked in a stock brokerage, studied law and worked at a law firm, where he got laid off for evangelizing clients. He decided to not pursue law because the hours were consuming and the ambient unhealthy. He attends the Lighthouse Church in Santa Monica.
Today he preaches in a drug-rehab home near Downtown L.A. and preaches wherever he's invited. Recently, he preached at a church in Guatemala. The consuming vision to be rich on earth has been completely obliterated. He spends an hour a day trading commodities to earn enough to get by – and the rest of the day he spends in prayer and the Bible.
"Knowing your God intimately is the highest achievement that anyone can attain here on earth," John says. "But we tend to take that lightly."
If you would like to know more about a personal relationship with God, go here