By Mark Ellis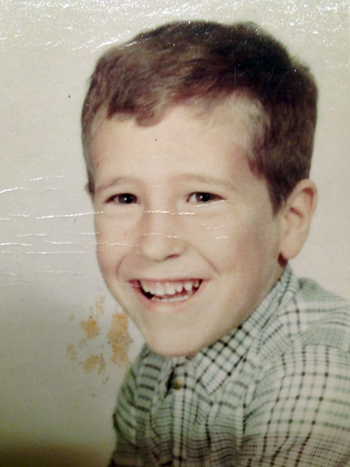 He grew up poor in "the projects" of Clinton, Massachusetts, raised by a single mom who worked the graveyard shift to make ends meet.

"Dad lived in the area but he didn't help out," says Tim Fortugno. "We were starving for him to be that father figure, to be on the scene, but he constantly disappointed."
Tim and his two brothers lived in one bedroom in the small apartment, with about two feet between each of their beds. His mother and sister were in the adjoining rooms. "It was HUD housing. The bus dropped me off every day where the poor kids lived."
At 10-years-old Tim gained a step-dad, "Butch," a thick-set, beer-swilling, Vietnam vet with a panther tattoo on his arm. "He was an intimidating personality," Tim says.
One of Tim's chores was to clear the table after dinner. After the meal, Tim faithfully put the condiments away in the refrigerator, but he failed to screw the top on the mustard jar tightly.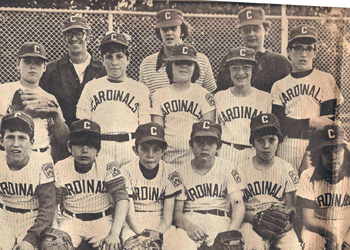 Butch grabbed the mustard and it fell, splattering mustard all over the floor. "You didn't screw the mustard cap on!" Butch yelled.
As a result of this relatively minor infraction, Butch confined Tim to his bedroom for the entire summer. "He grounded me to my bedroom in my pajamas 24-7. I only could come out for meals," Tim recalls. "I could hear the kids outside playing all day long."
Not long after this, Tim learned an awful secret from his 11-year-old sister. Butch was sexually abusing the young girl. "He would send mom out shopping and he would sneak into her room," he says.
"This was in the late 70s and you didn't talk about sexual abuse then," he says. "Nobody knew how to handle it."
One day Tim was so angry he confronted Butch. "I know what you're doing," he told the man when they were alone.
"What are you talking about?"
"I know what you're doing and I'm telling mom!" he blurted out.
Butch's face got red and pulled close to Tim as he stuck his finger in the boy's chest. "I could kill you with this one finger," Butch said, menacingly.
After that encounter, Tim went to bed one night with a steak knife. "I was so angry I wanted to go in and kill him. I wanted him to die or me to die." Years later, Tim is thankful he never acted on that impulse.
As a result of the abusive environment, every one of the four children began to act-out inappropriately. "I went from being a straight-A student to a guy who started rebelling," Tim recounts.
From the age of seven, Tim had dreamed of being a major league baseball player. "Butch was so controlling, he took away things we loved, like time with friends."
When Tim was a freshman in high school, the varsity coach wanted him to play baseball. But Tim's grade slipped from an A to a C in one class, so Butch took away baseball from him. "That's when I went over the edge," he says. What's the use…no matter what I do it's always wrong, he thought to himself.
A time of rebellion
"I started making all the wrong choices," Tim says, "hanging around the potheads and the kids doing all the wrong things." At 13 Tim began smoking marijuana. He raided his parents' liquor cabinet and arrived at school intoxicated. "I was drinking as soon as mom and dad left the house in the morning."
"In order to support a drug habit I started breaking into homes," he recounts.
One day in the middle of a snowstorm Tim and two friends skipped school to burglarize several houses in the neighborhood. As they walked down the middle of the road a police car approached them.
"Hey, where are you guys going?" the policeman asked.
"Clinton," they replied.
"Where do you live?"
"Clinton," they said, lying, because they actually lived in a neighboring town.
The policeman offered them a ride, which they refused. He drove off but turned around after he received a call about the burglaries. The boys' boots matched tracks in the snow leading away from the homes.
In court, a judge asked Tim's parents if they would allow him to return home. "We don't want him," they said coldly.
"Tim, what do you want?" the judge asked.
"I want to go home," he said, thinking the other alternative was jail.
Entering foster care
Instead, the judge turned Tim over to the state's care and he was placed in the foster care home of Kenny and Vicki Graves in Uxbridge, Massachusetts.
The couple lived on an 80-acre farm where they raised horses, cows, pigs, and chickens. They were also strong Christians who led Bible studies in their 200-year-old farmhouse.
When Tim arrived, Kenny said, "Tim, we don't have any rules. We want you to go to school. We want you to go to church with us, but we won't make you. Just don't do drugs in this house."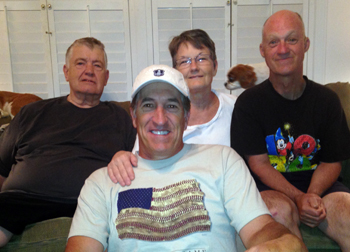 Almost every night there was worship and Bible studies at the house or in a local coffee shop, with conversations about God lasting until midnight. The Graves picked up kids hitchhiking and allowed them to stay with them. "People were going in and going out on a regular basis," Tim recalls.
The power of God's love began to woo Tim's heart. "It was a slow process because Kenny and Vicki never pressured me," he recalls. "I was going to school and observing it all."
The Graves allowed Tim to pitch for the high school baseball team his junior and senior year in high school and he earned MVP honors his senior year.
Hearing Kenny preach, all the discussions about the Lord, and the influences of the home had their effect. "I started thanking God for getting me out of my past situations and for saving me from a tortured life," he says.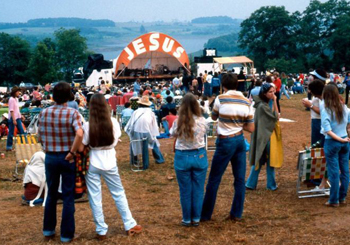 Tim attended Creation 79, a four-day Christian "Woodstock" held in Lancaster County, Pennsylvania. "There were so many kids responding to it all at once," Tim recalls. "I felt the Holy Spirit moving inside me, saying, 'Tim, give your life to me and I will guide and direct your path.'"
In response, Tim made his way to the front of the stage and gave his life to Jesus Christ as his Savior and Lord.
After Tim graduated from high school the following summer, he moved to California, where he began to attend Calvary Chapel Costa Mesa, led by Pastor Chuck Smith. "I started going to church six or seven nights a week."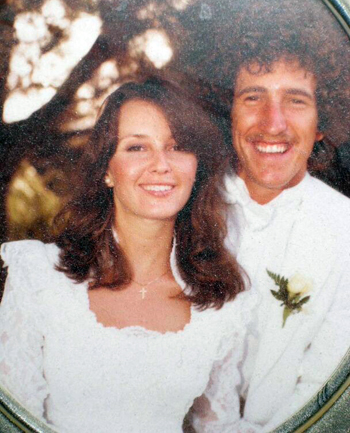 "I lived there. I was totally immersed in it. My life was transformed."
He worked in construction, then as a carpenter. He met his wife Kelly working at a restaurant called Forty Carrots in South Coast Plaza, a major shopping mall in Costa Mesa.
"I went over two years and never talked about baseball," he says. "I thought it was in the rear view mirror." But when he was 21-years-old, he began to chase the dream as part of Vanguard University's baseball team.
When he was 30, he made his first pitch in Anaheim Stadium for the California Angels. "It was so strange, how God brought me back to what I really loved as a little boy. If you have a dream, ask God to direct you and guide you and He will help you."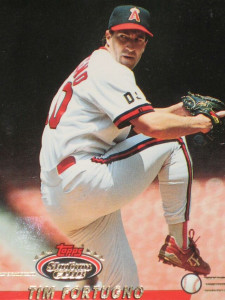 On July 25, 1992, Tim pitched a three-hit shutout against the Detroit Tigers, striking out 12. His career totals include 76 games pitched (5 starts), 110.1 innings, a 3-4 record with one save, and an ERA of 5.06. Tim is the pitcher who yielded the 3,000th hit of Hall of Famer George Brett on September 30, 1992. Shortly after he gave up the hit, he picked-off Brett at first base.
If you want to know God personally, here are four steps…
Related story about Tim here