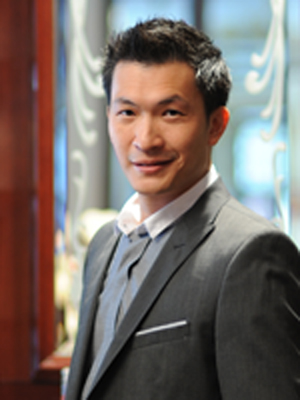 By Michael Ashcraft
When they learned that 45 of their own were among the missing of the downed Indonesia AirAsia flight 8501, members of the Rose of Sharon Church of Surabaya, Indonesia, sprang into action.
They sent assistant pastors to console the grieving. They set up a care center of prayer and worship with food and beverages while family members awaited news of the fate of their loved ones. Trained counselors were on standby by shifts around the clock in the airport and in homes.
"When I witnessed how one bereaved family encouraged and prayed for another out of their initiative, I could say that I almost saw heaven in that situation," Pastor Philip Mantofa, who pastors the 45,000 member church, told CharismaNews. "Particularly when the bodies of the their family members were found and they had to identify them, we couldn't leave them to face these horrific situations alone."
Of the 162 on the Singapore-bound Airbus A320-216 that crashed in the Java Sea on Dec. 28, nearly one-third came from the Rose of Sharon Church (Mawar Sharon), a mega church that's a mover and shaker in the spread of the gospel in Southeast Asia. The pastor says, however, the contingent was NOT on a mission trip and boarded the same plane only coincidentally, according to CharismaNews.
Until the video and audio recording devices and flight recording "black boxes" yield their trove of data for investigators, stormy weather assumed to be the main culprit behind the disaster. There were no survivors.
The Rose of Sharon Church is described as a big family by its pastor – with many members involved in small groups. So as tragedy rained down on the congregation, others came to their support.
"Being there with them and for them is our greatest ministry," Mantofa says. "Doesn't the Bible say we ought to cry with those who cry?"
Wisely, Mantofa has avoided the question of why evil has struck good people. "Unnecessary comments haven't helped a bit," Mantofa told CharismaNews. "However, the Holy Spirit has been real in our church as the Comforter."
The pastor says his own faith remains intact, even while he doesn't understand why this happened to his church members. "God is not evil, and surely this accident is not His fault," he says. "Could He not have prevented this? Of course He could have. But if He has not, He is greater than my thoughts."
Nothing in Bible promises a life without trials or difficulties, Mantofa cautions. "He has promised only that He will be with us through it all," he says. "Here in Indonesia, Jesus isn't only to live for; He is to die for! I will follow Him no matter what. His love is unconditional to us, so our faith should be unconditional to Him."
Jesus is present with Christians through the good and bad times, Montofa says. "When my faith hits rock-bottom, then my bottom is the Rock," he says. "My faith only gets stronger than ever!"
Mantofa says his beloved church members ascended out of the depths of the sea up into Heaven by way of the cross, robed in white array.
"The tragic loss has only increased our dependence on God and appreciation for each other," Mantofa says. "Love – God's love – is in the air!"