By Mark Ellis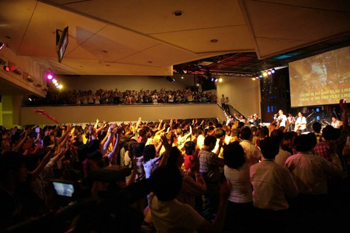 While Indonesia is primarily Muslim, most of those aboard ill-fated Air Asia Flight 8501 were Christians of Chinese ethnicity.
Tragically, one Surabaya church — Mawar Sharon Church — lost 41 members in the crash, according to CBS News. On Wednesday, about 100 of their relatives gathered for a prayer service in a large room at the Surabaya airport where Pastor Philip Mantofa urged the group to trust in God and hold tightly to their faith, despite the senselessness of the accident and the agony they are enduring.
"Some things do not make sense to us, but God is bigger than all this," Pastor Mantofa said. "Our God is not evil … help us God to move forward even though we are surrounded by darkness."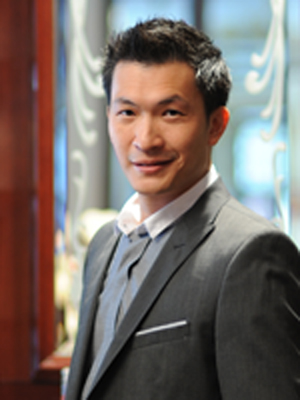 Before they parted, family members stood together, raised their hands and their voices aloft, singing "I surrender all. I surrender all. I surrender all to God our savior. I surrender all."
Under Pastor Mantofa's leadership, the church has grown to  30,000. He is also the assistant head of his denomination, which has a network of 70 local churches.
The airliner's last communication revealed the pilots were worried about poor weather. They asked for permission to climb above a thunder storm but were refused because of other jets in the immediate area. Four minutes later, Flight 8501 disappeared from radar without even sending a distress signal.
Indonesian investigators disclosed Wednesday they suspect the pilots may have attempted an "unbelievably" steep climb moments before the crash, based on radar evidence. However, the officials said the plane's black boxes will provide the definitive evidence.
"So far, the numbers taken by the radar are unbelievably high. This rate of climb is very high, too high. It appears to be beyond the performance envelope of the aircraft," a source close to the investigation told Reuters.
Poor weather conditions Wednesday have hampered efforts by divers attempting to carry out recovery operations and have also grounded helicopters, though ships were still combing the area.
Indonesian search and rescue Chief Bambang Soelistyo said that the bodies of four men and three women had been recovered earlier Wednesday morning.
He said one of the women was wearing the characteristic red uniform of an AirAsia flight attendant.
Authorities also believe the plane's airspeed may have been a contributing factor to the crash, according to CBS.
Indonesian officials refuted early reports that one victim was found wearing a life jacket. So far, none of the bodies found have been wearing life jackets, which leads to the possibility the tragedy hit with little warning.
CBS News said there were reports in the local media Wednesday morning quoting a co-pilot from one of the search and rescue planes who said he spotted two or three bodies in the sea still holding hands.
Whatever the posture of the bodies, any Christians on the flight entered heaven rejoicing, seeing their Lord and Savior Jesus Christ face-to-face for the first time.
Simple wooden boxes containing some of the first recovered bodies were unloaded Wednesday from a helicopter in Pangkalan Bun, central Indonesia, with flowers placed on top. The boxes had signs on their fronts, numbered 001 and 002. The remains were later flown to an operations center at a military airbase in Surabaya, East Java.
Some relatives of the victims gave blood for DNA tests and provided photos of their loved ones along with identifying information, such as birth marks that could help make identification simpler.