By Jerry B. Jenkins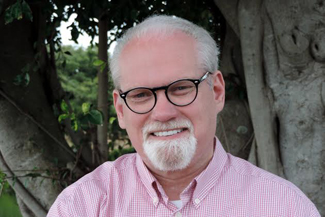 Could we put to rest this fiction that the very idea of the rapture was originated by John Nelson Darby in 1827? Having worked with Dr. Tim LaHaye on the "Left Behind" series for more than 20 years, it seems I have been exposed to every end times theory ever posited.
I have seen evidence of mentions of the rapture doctrine from as far back as 1590, when a Jesuit, Francisco Ribera, taught the idea that the bulk of Revelation was about the future and that the rapture would happen near the end of a three-and-a-half-year Tribulation period.
While we still debate timing and details, and there is no doubt that Darby helped popularize the doctrine, it hardly originated as recently as the early 1800s.
Can we not disagree about this non-essential doctrine that has nothing to do with anyone's salvation without demonizing the other side? Many devout scholars take opposing positions on this without name-calling, separating from fellowship with one another, becoming dogmatic, or assuming that they have it all right and thus everyone else must have it all wrong. If we are expected to reject a Pre-Tribulational, Pre-Millennial view, are we to then ask Dallas Theological Seminary, Moody Bible Institute, and many other respected institutions of their ilk to simply close their doors?
Or can we resp ect each other's scholarship, encourage meaningful debate, and major on the majors?
Let's not argue about who's going to sit where on the lifeboats while souls go down with the ship.
Related story: Pre-trib rapture contrarian swims against 'Left Behind' tide