By Mark Ellis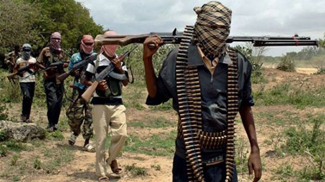 He was held for 10 months by Boko Haram, the same Islamist group that has terrorized northern Nigeria and kidnapped some 300 schoolgirls. But God brought a downpour of heavy rain and a flood to wash away his captors and secure his escape.
Rotimi Obajimi, pastor of the Redeemed Christian Church of God, was kidnapped January 6, 2014 as he traveled from his rural church toward Maiduguri, according to a story by the Sahara Reporters.
The radical group took him to Sambisa Forest, a former game preserve filled with leopards and lions that has become a haven for Boko Haram. It is suspected the group is holding the Nigerian schoolgirls in the same area.
Boko Haram has killed at least 5,000 Nigerians in the last five years and their brutality has led to 650,000 refugees forced to flee their villages. Similar to the group ISIS, they seek to establish a caliphate with sharia law, and have also been beheading their opponents. Earlier this week Boko Haram beheaded seven villagers in northeastern Nigeria.
Pastor Obajimi was tied up for months in the forest, while many in his church prayed fervently for his freedom.
During the first week of October heavy rains began. It was a deluge so strong that the camp began to flood. Because of the flooding, his captors deserted the camp and Pastor Obajimi managed to free himself, according to Sahara Reporters.
For days he walked through the dense forest before he finally wandered into a village October 7th, where soldiers picked him up.
He was treated at Maimallari Hospital and debriefed by the military before he was allowed to return to Maiduguri.
"We were so amazed to see him because we have been praying earnestly for a long time trusting Jesus that he would surely come back but lo and behold he was brought to our headquarters in Maiduguri by the military," a pastor from the Redeemed Christian Church told Sahara Reporters.
Boko Haram has brutalized Christian pastors and entire congregations in their mission to establish Islamic rule over the nation.
Their name means "People Committed to the Prophet's Teachings for Propagation and Jihad." It has also been translated as "non-Moslem education is forbidden," "Western influence is a sin," and "Westernization is sacrilege."
The governor of Borno, Kashim Shettima, said in February 2014: "Boko Haram are better armed and are better motivated than our own troops. Given the present state of affairs, it is absolutely impossible for us to defeat Boko Haram."