By Mark Ellis —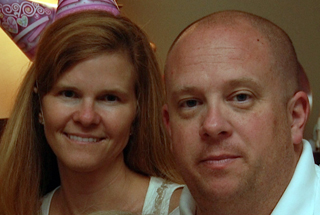 Baptized as an adult in his church, Jamie Trent led a double life. By all appearances, he was a successful financial advisor and family man. But beneath the saccharine smile on Sunday mornings lurked a drug addict and serial adulterer locked in a self-destructive downward spiral.
"My first memory I have is of my dad hitting my mom," says James "Jamie" Trent, author of "My Trip to God" (LifeBridge Books). Jamie's father spent time in prison for embezzlement, so his mother became the breadwinner of the family.
"There was no Jesus, no praying, no Bible, no nothing (religious)," he recalls, during his upbringing.
Sexual abuse by an elder cousin and an older boy in the neighborhood left a big wound. By 10th grade he was filling the emptiness inside with porn, alcohol, marijuana — and he caused a fellow student's pregnancy.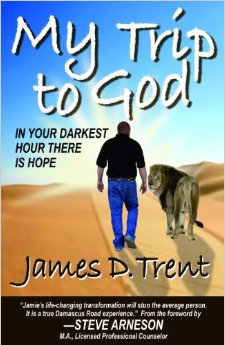 Despite his excesses, reasonably good grades landed him at the University of South Carolina, where drinking binges continued and he met his first wife, who joined him in the party. They lived together for four years before they got married.
After their marriage, the out-of-the-box social revelry continued. "We got into group situations with inappropriate sex and I ultimately left her," he recounts.
Later, he met a young woman named Kelli who ultimately became his wife. She was pregnant after their first six weeks together, but wisely refused to marry him. After they moved in together and had their second child on the way, he issued an ultimatum.
"My grandmother wants us to get married before she dies," he informed her, which was actually a lie.
"I was manipulating her," he admits.
She assented to his ploy, and the newlyweds moved into a new house, where his detached office in the garage allowed his addictions to porn, gambling, drugs, and alcohol to continue unabated.
"Do you think I have a problem with alcohol?" he asked Kelli one day.
"That's for you to figure out," she replied, with some sagacity.
As he reflected on his condition, he knew something wasn't right and he needed help, so he started going to Alcoholics Anonymous meetings.
Wife Kelli suggested they start attending a Baptist church, where Jamie was baptized in 2006. "I didn't understand what it (baptism) meant," he concedes. "Jesus was not part of my life – it was a good front."
Jamie accepted a position at an investment firm with an office outside the home for the first time, but this led to other temptations. "I was using prescription drugs and I began to engage in adulterous behavior." He found a willing partner at work that became his mistress.
Despite the errant behavior, he was remarkably successful as a financial advisor. The front he constructed looked perfect: he sat at church on Sundays; he was tithing, volunteering in church activities, and sent his kids to Christian school, but he was really miserable. "Everything on the outside looked perfect, but on the inside, it was a living hell," Jamie confesses.
"I didn't know how to get out of it. I couldn't take enough pills to numb the pain." How do I get out of this deep hole, he wondered.
When Kelli went away for the weekend with their girls, he and his mistress decided to have their own getaway to the beach. While they were away, God was "slamming his conscience."
On Sunday morning, as he stood in front of their hotel window, suddenly the window went dark and God gave him an unforgettable vision.
He saw his middle daughter in bed. "I leaned over and gave her a kiss," he recalls.
As I turned to walk away, she said, "Daddy I love you and I'm going to miss you."
When the vision ended, Jamie was frantic to return home. God began to turn his heart back to his family and Jamie began to consider how he could break off his adulterous affair.
Confrontation
In August 2012, Kelli called him while he drove to a business appointment. "Jamie," she said, "I just read an article on Yahoo, '10 signs your spouse is cheating' and you have all 10 symptoms."
With his facile mind and propensity for lying he managed to shift the blame, to convince her she was imagining things – even crazy — but underneath, he knew the real truth.
Immediately, he texted his mistress. "Kelli knows."
But somehow divine providence interceded. The text did not go to the other woman. It went to his wife. Within seconds, his phone beeped back, "Kelli knows what?"
Caught red-handed, the subsequent phone conversation with Kelli did not go well. "I somehow persuaded her to go to counseling – promising that if she would, I would tell her everything. (another lie) She reluctantly agreed."
The next day they found themselves in the office of Steve Arneson, a seasoned Christian counselor in Columbia, South Carolina, with expertise in marriage and adult issues.
"He was a brass-knuckles, no-nonsense individual," Trent notes in his book. "I remember thinking, 'This is not going well. I made a mistake in coming here.'"
"The counselor had zero tolerance for my lies and manipulation. He saw right through the smokescreen and called me exactly what I was: a liar."
Because of fears he would lose his wife and family, Trent resisted coming clean. His pride and his pain loomed as large as ever. That evening, he took more prescription drugs to numb the pain.
Finally, Kelli had enough and asked him to move out, so he went to a local hotel.
One morning in the shower, while Trent was in the depths of despondency and despair, he had a powerful visit from Jesus Himself.
"I felt something pushing me to the bottom of the tub. The only way I can describe it is that I was in a trance. I suddenly felt the presence of Jesus. He was standing in front of me in all His glory.
My son, you do not have to fight anymore, Jesus said. It is time to repent of your sins. There is nothing to fear.
The tears began to pour down Trent's cheeks as he confessed a lengthy litany of sins. He confessed all the garbage that kept him in bondage and finally choked out the words, "Lord, please forgive me."
Jesus placed his hands on Trent's back and said, My son, your sins are forgiven. There is nothing to fear. Everything is going to be okay.
When Trent walked out of the shower he felt like a new person. "He wiped my slate clean, took away all the pain, and released me from the chains of addiction and sin. For the first time in my life I felt joy and peace."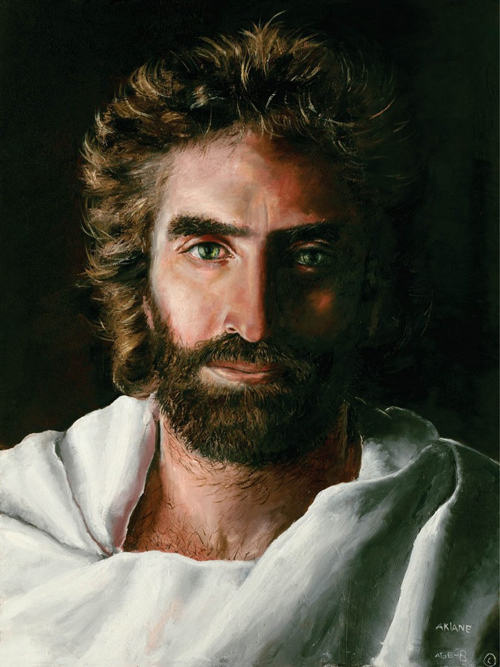 Jamie says Jesus wore a white robe with "something golden around it." His eyes were like "fire and cobalt blue." The closest representation he has seen is the painting done by the child prodigy Akiane, which was also recognized by Colton Burpo in the book, Heaven is for Real.
The next morning Jesus visited Jamie again in a vision and told him he needed to repent daily. "He explained that everything in my past is forgiven, but daily repentance is necessary and I could do this anytime I needed to."
That night, Jamie began to read the Bible and the words came alive as never before. Suddenly, the phone rang. It was Kelli and she asked him to come home.
He recognized God's grace had given him something he didn't deserve. Tears began to flow once more as he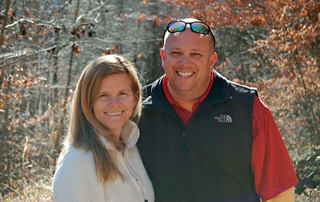 raced home as fast as he could.
The next day in the counselor's office, Jamie revealed his startling encounters with Jesus, and that he felt like a changed person. "This may be all the hope you have going forward," the counselor told him.
Later, Kelli told her husband, "God spoke and told me that I am not to leave you – whether or not I ever find out the whole truth…There is nothing to fear."
She repeated the same words Jesus told him in the hotel – there is nothing to fear!
Perhaps the most unusual aspect to Jamie's story is that the highly personal encounters with Jesus continued on a daily basis.
"Since August 20, 2012, when Jesus first appeared in my presence, He taught me to pray to Him every day. I get down on my knees, face to the ground, close my eyes, pray to His Spirit, and totally focus on the Lord."
"I meet with Him in visions, kissing his feet and telling Him I love Him."
These daily encounters with Jesus revolve around ten instructional topics, which illuminate the Scripture, but do not supersede it:
"Listen to Me."
Stay focused on Me."
"Abide in Me with all your heart."
"Walk with me in humility."
"Recognize and turn away from evil, sin and pride – rebuke Satan."
"Open your heart. There is nothing to fear."
"Come by way of the cross."
"The opposite of what you believe is true."
"Give thanks in all things."
 "This is a process – a daily process."
The second half of Jamie's book unpacks the insights gained from these daily visits with Jesus.
On one particular morning, Jesus gave Jamie a definition of faith. He called Steve Arneson, his counselor, excitedly with this new bit of teaching.
"I got the definition of faith," he told Arneson.
"Really?" he asked, somewhat skeptical.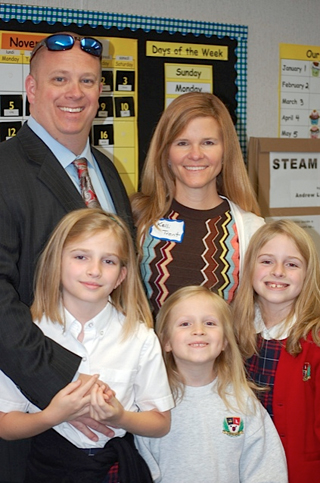 "Faith is the unconditional belief, submission, trust, and obedience in Jesus," Jamie replied.
Arneson took the definition to several pastor friends who were struck by its brilliance, along with some of the other teachings. "This is not new revelation," Arneson is quick to note. "It is not adding to the Bible. But it unpacks the Scripture as if you had 10 theologians sitting there unpacking it."
Jamie is filled with gratitude for the changes in his life. "Our home is a miracle of God," he exults. "Where there was once deceit, unfaithfulness, and anger. He has given us peace, joy, light and love."
Statement of Steve Arneson, M.A., L.P.C.
"I have been a licensed Christian counselor for 15 years. When Jamie came in, for the first three weeks he was lying through his teeth. There was no change in him. I told him your biggest problem is your priorities. I told him you have to put God as Lord in your life, you can't have him just as a Savior. I was trying to help him submit to the authority of God.
"Usually, it takes time to turn and heal addictive personality disorders. When he met Jesus, they all started turning at one time. Because of complete surrender, they were all going and turning rapidly – lightning fast in some areas. I was concerned for a while he had another counselor helping him. I found out later (when he let me know about the visions) he was getting help from the Wonderful Counselor."
"I asked him to write down the visions. I spent an hour every day opening the Bible and I could verify there is nothing added to the Scriptures and nothing taken away. The authenticity and clarity was impeccable. I've been to seminary and I'm pretty deep in the Word. I got the Word on steroids. Day after day and month after month I labored over the visions he sent me. These are words coming from Jesus to Jamie. Each one of them was blowing my mind."
"This book is not about dreams and visions. It's about glorifying God, and that His will be done on earth. The intimacy with Jesus is open to anybody. We just have to open our hearts."
If you want to know more about a personal relationship with God, go here