By Tim Ellsworth —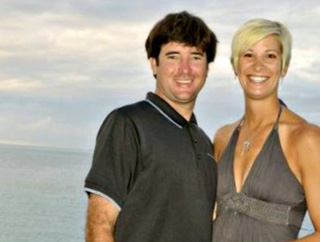 Bubba Watson shot a three-under-par 69 at Augusta National, cruising to his second Masters championship in 2014. An outspoken Christian, he took to Twitter following the win and proclaimed himself "blessed."
"I want to thank everyone for the support, encouraging words & congrats that have poured in this week!" he tweeted. "I feel incredibly blessed."
Watson, of Bagdad, Fla., identifies himself on Twitter as "Christian. Husband. Daddy. Pro Golfer." Only 16 other golfers have won multiple Masters titles, including Jack Nicklaus, Tiger Woods, Arnold Palmer and Phil Mickelson.
"It's overwhelming," Watson said after the win. "To win twice, to be with those great names. … A small-town guy named Bubba now has two green jackets. It's pretty wild."
Watson won by three strokes over Sweden's Jonas Blixt and 20-year-old American Jordan Spieth.
Before he teed off for his final round April 13, he pledged prayer support for a follower on Twitter, tweeting, "Praying for you!"
Weeks earlier he tweeted an endorsement of the movie "Son of God," saying, "Just watched the movie Son of God. Best interpretation of the life of Jesus through a movie!! #DiedForOurSins."
It's not unusual for Watson to use Twitter, or his platform as a professional golfer, to speak about his faith in Christ and encourage others to follow Jesus, according to a 2012 Baptist Press article following his first Masters victory.
Speaking to the Augusta, Ga., crowd and a TV audience two years ago, he thanked "my Lord and Savior Jesus Christ." His first Tweet after he won the 2012 Masters read simply: "To God Be the Glory!!!"
Watson is a regular at the PGA Tour's Wednesday evening Bible study, which has an attendance of 50 at times, the 2012 report said.
"For me it's a way to get back connected with the Bible and with God and Jesus," Watson said of the Bible study. "Now you know other people you can talk to, ask questions to, tell them what you're thinking, tell them what's going on in your life."
Talking about Jesus is "just showing the Light," Watson said in 2012. "There's people who want to put down Christians. I try to tell them Jesus loves you. It's just a way to be strong in my faith."
Saved as a teenager, Watson recommitted his life to Christ in 2004 and was baptized later that year along with his wife Angie. The couple has an adopted son. — Baptist Press
If you want to know more about a personal relationship with God, go here