By Mark Ellis and Abd ul-Masih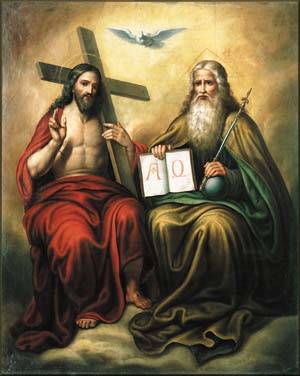 Most Muslims consider the idea of the Trinity to be grossly idolatrous, but there is a way to handle their objections.
First of all, make sure they understand the Trinity doesn't consist of God, Mary, and Jesus. It may sound inane, but it's a misconception that's more widespread than you might believe.
A conceptual understanding of the Spirit isn't much of an issue for Muslims. They're usually comfortable talking about God's Spirit. They understand him differently, to be sure, but it isn't a stumbling block per se.
The biggest stumbling block is Jesus. The idea that "in him all the fullness of God was pleased to dwell" is so jarringly antithetical to the Muslim conception of God that it's nearly impossible for a Muslim to agree with or comprehend.
But here's how to approach a conversation about it. Say to your Muslim friend, "Let me ask you a question. The Qur'an—is it created or uncreated?"
Usually they will say "uncreated."
"So the Qur'an is God?"
"No, of course not!" they reply.
"But only God is uncreated."
"Yes, but the Qur'an is different. It isn't God, but it's his Word … the perfect revelation of his will, which has always existed." (Can you see where this is going?)
"That's precisely who Jesus is! Jesus is the Word of God—the Qur'an itself says so. Jesus fulfilled God's will and revealed it perfectly. So if you can have this belief about the Qur'an, can you have the same belief about Jesus?"
If he understands, good. If he agrees with you — fantastic!