By Efrem Graham, CBN —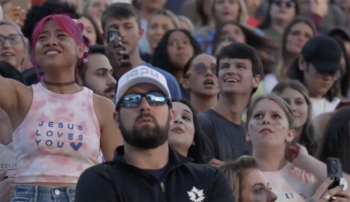 A surprising surge of faith continues to spread among America's young people. And this weekend, it led to what some are calling the largest campus outreach event ever.
On Saturday, more than 60,000 students filled the University of Oklahoma's football stadium, coming together for a time of worship and evangelism.
The "Fill the Stadium" event all began when a graduating senior prayed a simple prayer: "God, what's next?"
Students rallied to fill the University of Oklahoma's football stadium for a time of worship with Christian music's Kari Jobe and Chandler Moore, coupled with a concert from hip hop star "Chance the Rapper".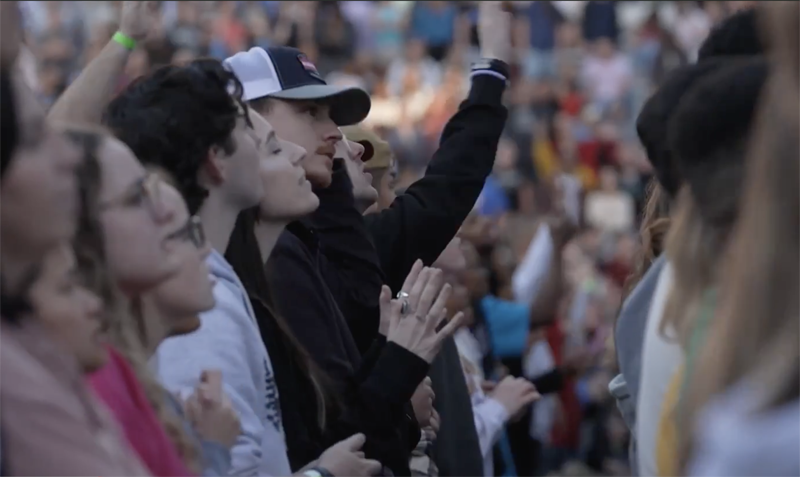 Saturday's event sold out within days of its announcement. CBN News traveled to Oklahoma City to hear the sound of spiritual awakening rising here in "The Cinderella City".
Student organizer Joshua Robinson tells us, "It's really cool that God continues to work through broken people."
Robinson is a University of Oklahoma senior who got this idea for a massive Saturday service last summer, long before the Asbury awakening had happened.
He was just hanging out at a coffee shop, talking to God.
"I'm sitting there and I'm trying to figure out what I am going to do with my life. And I am asking God, 'What's next, what's next?' feeling the stress and weight of not knowing what's next after college. And as I am doing that, I am trying to brainstorm and pray. And I am trying to find Scripture to give me some sort of clarity and tell me what's next. And to my great surprise, He's like 'fill the stadium'."
"And I was like, 'Alright, God, if You promise to show up and make it happen, then I guess that takes the pressure off,'" Robinson recalls.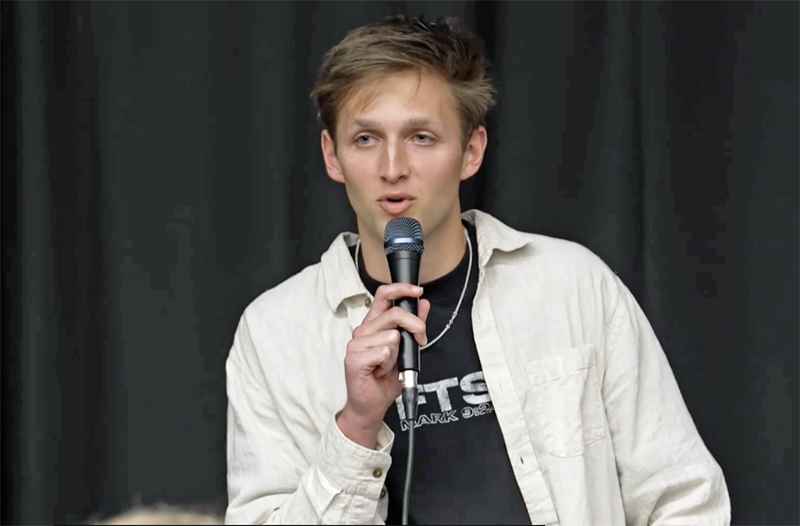 After telling God "yes," he asks his best friend and fellow senior Nathan Wong for help.
"Normally, I would have been like 'you are crazy.' And I will say there is still a little bit of that. But coming off a summer where I was poured into and encouraged to dream big, to set my goals so far above what I can obtain that they have to be met by the Lord, it was really easy to say, yes," Wong says.
Consider this incredible timeline. Josh and Nathan and fellow students began meeting to plan this event back in September. They met every Wednesday to pray and plan. They didn't get university approval until five months later. The exact date of that approval was February 8, which also marked the start of the Asbury Revival.
One week after tickets were made available, this stadium was indeed filled with more than 60,000 souls seeking God.
Christian recording artists Kari Jobe and Chandler Moore helped to "Fill the Stadium" with worship. Even hip-hop star "Chance the Rapper" moved the crowd to worship.
"It is so dope," Moore said. "It is so encouraging to see FTS, Fill the Stadium, this student-led movement, provide a free space, a moment of generosity for people who don't know the Lord, who are going to be able to come out tonight. Hear some of their favorite songs. But still feel the power and presence of Jesus. I think that is incredible."
Robinson says this outreach was a God idea to bring hope to so many people.
"This is important because our generation is broken and hurting," he says. "We know the problems that they are facing. We understand that it is hard when you see all these issues, mental health, anxiety, depression. That is running rampant right now. And when we feel like we have the solution, when we know the answer is Jesus, are we doing our job if we are not telling people that?" (Screengrab image)
There are countless stories of answered prayers in the crowd.
Student Jelani Ladd says, "We're hungry. And we are looking for anything that can feed us. And the one thing that I have found is the only One who has been able to satisfy me was Jesus, was God. Why my generation is out here is we are trying to find something that can satisfy us."
Another young adult, Malehzja Curtis says, "I feel like the younger generation is lost. They don't know about God, or they think that it's lame. They have this misconstrued idea of who He is. Something like this is important because it shows that we are here. There is a generation that loves God too."
Evangelist Nick Hall sat where this generation is sitting 20 years ago, at a Billy Graham crusade in Oklahoma City.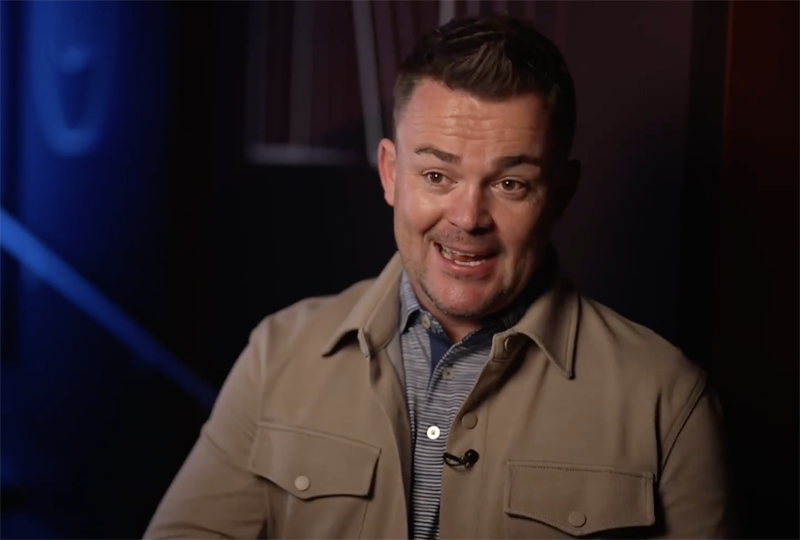 "This is not the end. This is the beginning. Many people are turning to Jesus and are going to get connected into small groups, campus ministries and churches. We believe they are going to become disciples that multiply. For the people that love Jesus and the people watching on the live stream, I believe that this event is going to ignite faith across the nation and around the world. We are launching something called ReachMyCampus.com to come alongside people from any walk of life that want to book a space, dream big," Hall says.
Click Here to watch the CBN News video report.
Efrem Graham is a seasoned media professional. He is an entertainment reporter, host, producer, and creator of the Telly Award-winning entertainment news magazine Studio 5. He also serves as the host for the show's companion podcast, Conversations from Studio 5. And he serves as a news anchor and correspondent for the Christian Broadcasting Network.