By Mark Ellis —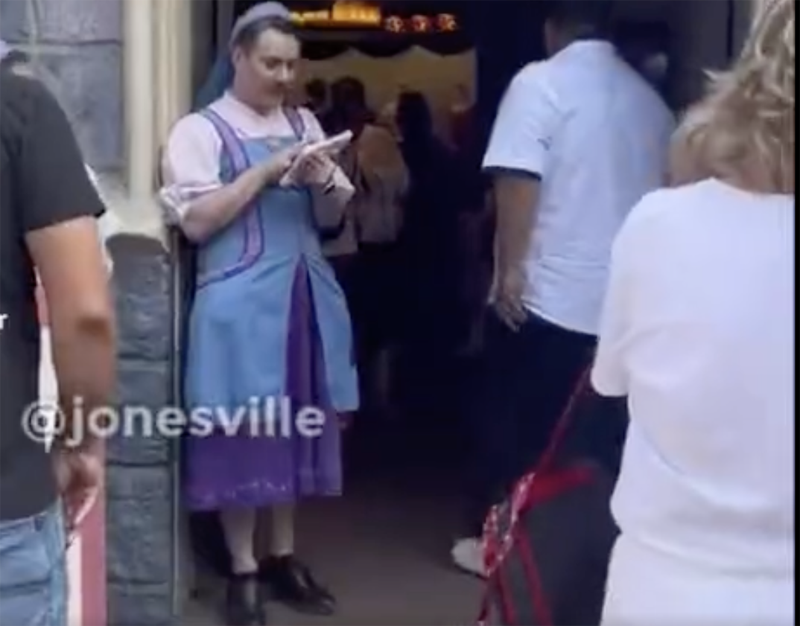 Disneyland allowed an adult man in a dress to greet young girls looking for a princess makeover at their Bibbidy Bobbidy Boutique.
In a viral video posted on Twitter by Jason Jones May 29th, the mustached man is seen greeting little girls as they walk into the dress shop, which offers "magical makeovers for royalty-in-training ages 3 to 12."
Boutique Cast Members were formerly called "Fairy Godmothers in Training" but their title was changed to "Fairy Godmother's Apprentices," to allow more inclusivity.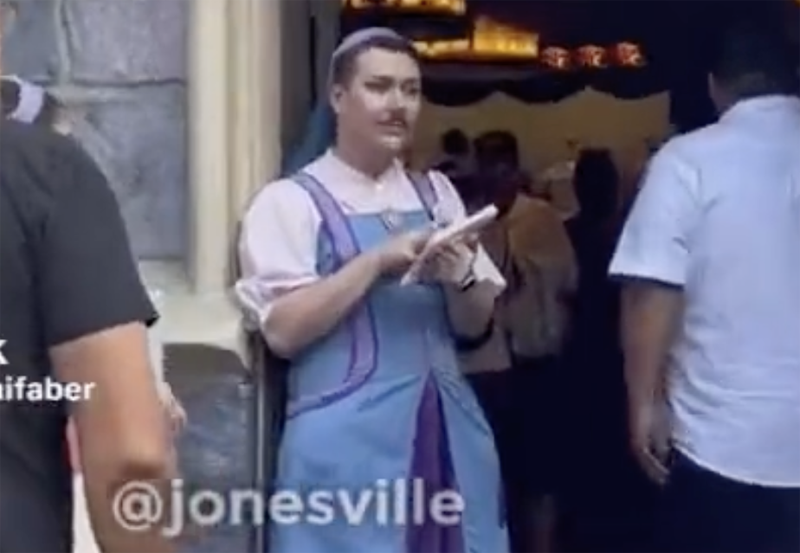 Shockingly, it allowed Cast Members who don't identify as female to participate in magical Bibbidi Bobbidi Boutique makeovers.
Would Walt Disney be rolling over in his grave?
The news comes just days after Universal Studios Hollywood announced they would host an after-hours "Pride" celebration featuring drag shows for both adults and children. The event will take place on June 8 during Pride month, featuring photo ops with children's characters and drag shows at Universal Studios.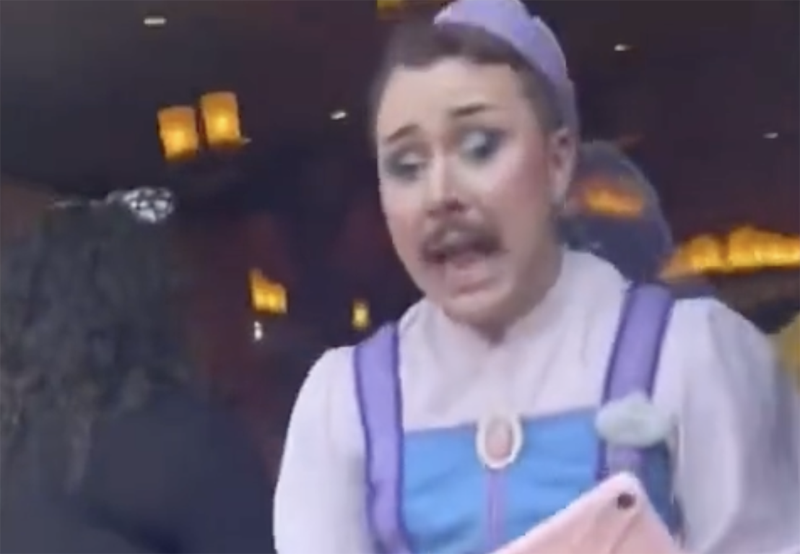 In 2021, Disney removed the phrase "ladies and gentlemen, boys and girls" in all of its parks and changed it to a gender-neutral "good afternoon, friends."
That same year, Disneyland allowed employees to choose from gender-inclusive hairstyles, fingernail styles, jewelry and theme park costumes to "provide more flexibility of personal expression" in a major change to the theme park's dress code, according to the Orange County Register.
Disney Parks, Experiences and Products Chairman Josh D'Amaro announced the gender-inclusive policy changes on the Disney Parks Blog on April 13, 2021, stating:
"We want our guests to see their own backgrounds and traditions reflected in the stories, experiences and products they encounter in their interactions with Disney," D'Amaro said in the Disney blog post. "And we want our cast members — and future cast members — to feel a sense of belonging at work."
All references to gender were eliminated from the Disney Look guidelines in 2021. Under the policy changes, all cast members can show up to work in the gender-inclusive costume of their choosing. All cast members can choose the look that best suits them as an individual and how they wish to express themselves, according to the Register.
Two years later, the policy has ripened in full measure.
Before the changes took effect, Disney did not allow mustaches and beards on men and regulated the length of men's hair and sideburns. Men could not wear nail polish in the past. Women's hairstyles and color was regulated.
The changes made in 2021 also allowed tattoos, as long as they did not contain offensive language, symbols or nudity and did not appear on the face, head or neck.
Out & Equal, which advocates for LGBTQ workplace equality, partnered with Disney to help develop the policy changes, according to news sources. Out & Equal CEO Erin Uritus called Disney's dress code policy change a "great moment for people everywhere" that signals everyone is welcome at Disneyland.
Disney previously took its Jungle Cruise out of operation to remove undesirable racial connotations about native people. Disney has also given Splash Mountain a makeover, removing racial stereotypes connected with the 1946 Disney film "Song of the South."
Disney has a man in a dress working in the dress store for little girls at Disneyland. This is who Disney wants girls to see when they first walk in to pick out a dress. pic.twitter.com/Ta2dwyAaSa

— Jason Jones (@jonesville) May 30, 2023