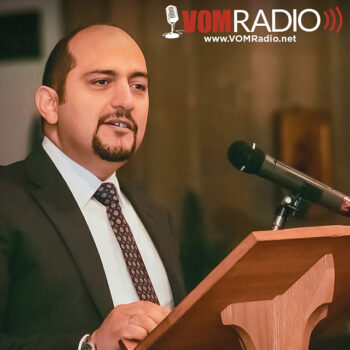 By Zoe George –
When Amir Bazmjou found out he nearly died in a car accident as a baby, he wanted to know more about God, thank God, and live for God.
But growing up in Iran, he only heard about Allah.
"I was looking to find God, and come to him, find him, and have a personal relationship with him. I became quite a fanatical Muslim," Amir says on a Voice of the Martyrs video. "But I couldn't find God in Islam to be honest."
Amir was born in Isfahan, Iran, and brought up in the Shiite branch of Islam prevalent there. But because he was dissatisfied with the empty rituals and obligatory prayer five times a day, he turned to Sufism, a mystic offshoot of Islam that promises closeness to Allah.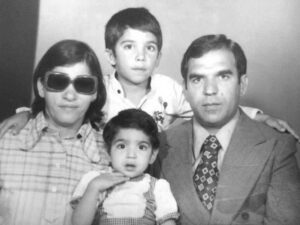 Still, he found it empty.
When Amir turned 19, someone gave him a Bible, which he regarded as a corrupt and false document. Nevertheless, he read it, and the impression it made on him was different from what he had been taught throughout his life.
"While I was reading the first few pages, Jesus changed my mind," Amir says. "
Amir accepted Jesus into his heart and became born-again.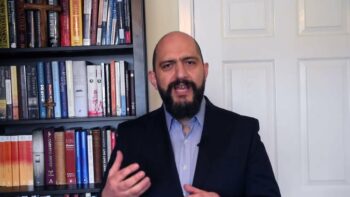 "Immediately, he transformed me to a new person with a new heart," Amir says. "My family noticed that."
Almost immediately, he had a dream. He was running around through scattered groups of people who were lost "bringing hope, restoration and change." Then God spoke.
"Who shall I send?" the voice said.
Amir offered to go and bring God's light to people trapped in darkness. His UK-based ministry is Torch Ministries.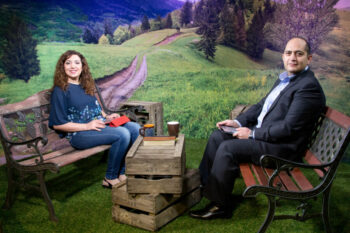 Amir never experienced persecution from his family, he says. But since the threat of government persecution was very real, he was granted a visa to come to United Kingdom. Today, he broadcasts the Christian message into Iran on Sat-7.
This is particularly effective, he says, because virtually every household in Iran has a satellite dish and can hear the Gospel, even though openly preaching the Good News in Iran is prohibited.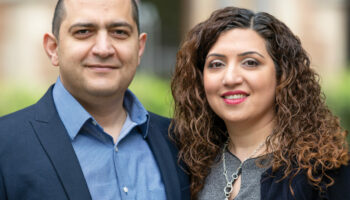 "It was really fascinating to me. When I read the Gospels, Jesus introduced me to God as my heavenly father," Amir says. "that concept is not in Islam at all. In Islam, we say, Allah is in heaven. You cannot approach him easily. The idea of God as a father who wants a relationship with you, who wants you to approach him, is revolutionary."
If you want to know more about a personal relationship with God, go here
Zoe George studies at the Lighthouse Christian Academy of Santa Monica.