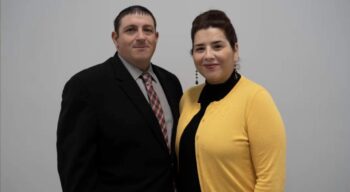 By Michael Ashcraft —
What could possibly go wrong? BEFORE going to a Bible conference to reconcile with God, Albert Berkley wanted to score just one more poker haul at the casino.
On the way to the casino, he crashed and seriously injured himself and his wife.
"God broke me physically to restore me spiritually," he says.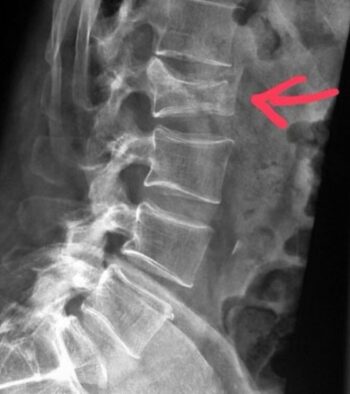 As he was helivacked to the hospital he worried about his family and pleaded with God: If you save my family, I'll serve you forever.
Today, Albert is a pastor evangelist based in McAllen, Texas.
Growing up in Edinburg Texas, Albert Berkley fell off the cliff of life into the abyss of sin after his dad contracted Ankylosing Spondylitis, a crippling arthritic condition that turns patients into hunchbacks.
As the paralyzing disease progressed, he grew angry and abusive, lashing out physically and emotionally against Albert.
"The sicker he got, the more I ran away from God," Albert says. Starting with smoking, he fell into alcohol and drugs in high school. By 19, he smoked crack cocaine. He rationalized his spiral: "God, if you're real, how come my dad got sick?"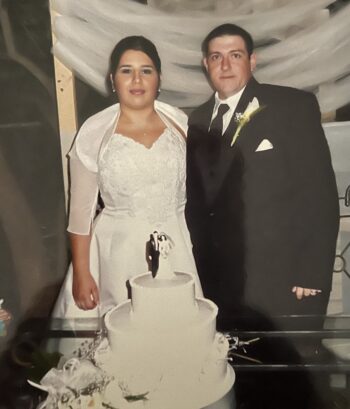 He lived with friends and burned bridges.
He was harvesting watermelons in the farms of New Mexico when he got run over by a car and relegated to the packing sheds. Once while working in a packing shed in Texas, he ran out of drugs in his on-site trailer and stole two of the company's generators to sell to his dealer.
The next morning, a cop knocked on his door. Albert admitted his crime. While the cop went into the company's office to ask what they wanted to do with him, Albert quickly stuffed his clothes in a trash bag and scrammed.
He slept that night in a corn field.
The next day, Albert enrolled in the Salvation Army, where he lived two months until he was kicked out for drinking.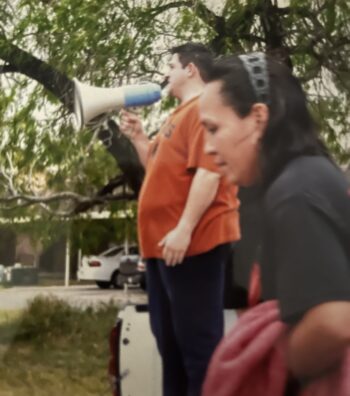 In 2007, he was arrested for public intoxication and cried out to God from the jail cell.
"God, if you're real, I don't want to live the rest of my life like this."
A brother from the McAllen Door Church witnessed to him. Two weeks, later he attended the church in revival and was profoundly impacted.
"I was radically converted and delivered from crack cocaine and alcohol."
The nest year he got married in church. But he worked so much that he didn't have much time for church and eventually backslid.
"I was not rooted in Christ," he says.
After living in sin for four years, Albert in 2014 plotted his return to church. But first, he planned one last hurrah: a stop at the local casino.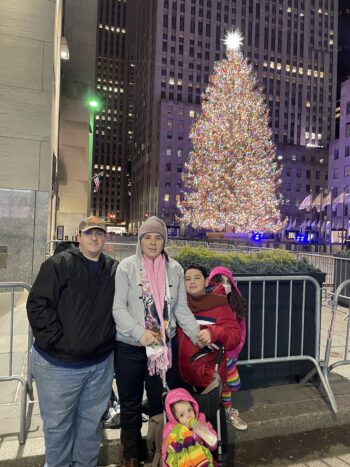 He never made it to the casino. With his wife, aunt and two kids in the car, Albert crashed. It was a major wreck. He broke 10 bones in his body, his wife and aunt both broke both their legs. His kids were relatively unharmed.
"I repented in the helicopter," he remembers. Being rushed to the hospital, Albert prayed to God: "If you save my family, I will serve you forever."
Because he was in the hospital and therapy, Albert never made it to church.
Not until 2015, did his wife venture back to church alone.
"What was church about?" he asked his wife, Narcie.
"If you want to hear from God, you need to go to church yourself," she replied.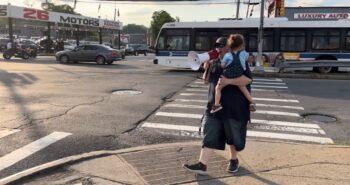 So Albert went.
He learned to attend faithfully.
After a year of attendance, Albert was named follow-up director. Three years later, he was ordained a pastor to Bronx, NY.
Today, his two kids – Hunter, 12, and Alanah, 10 – have been joined in 2018 by a miracle baby, Aaliah, born at 25 weeks, 1 lb. and 5 ounces, a "micro preemie."
In 2018, doctors told her not to get pregnant because many complications, but Evangelist Carlos Morales was conducting a revival in their church and was praying for couples to get pregnant.
The results? Three kids.
If you want to know more about a personal relationship with God, go here
About the writer of this article: Pastor Michael Ashcraft is also a financial professional in California.