By Mark Ellis –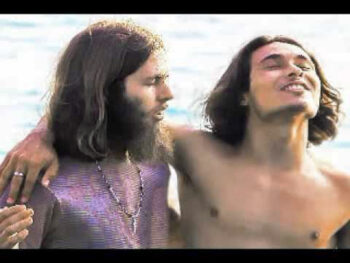 Joe Martinez met Lonnie and Connie Frisbee in the summer of 1971 when Martinez was attending Southern California Bible College, now Vanguard University.
"It was about two months before the tent was set up at Calvary Chapel, because the church just couldn't hold enough people," Martinez told God Reports.
Martinez received the Lord when he was eight years old at a Christian school in San Francisco. When he graduated from a public high school in the San Diego area, the Jesus movement was in full swing.
"I was hearing about this church that was really growing, you know, and that happened to be Calvary Chapel," he recounts. "It was amazing; I was totally thrilled by what the Lord was doing there."
Martinez participated in outreaches conducted by the church. "We would go in groups to the beach to witness. And that's where I met Lonnie for the first time. He was preaching on top of a pier at Newport Beach. And I thought, Man, that guy is bold. He just stood up on a bench and then preached to the people below the pier (not people walking on the pier).
"He gathered a crowd. Instead of being rejected, the crowd came to him, and he had people standing down below listening to his about 10–12-minute speech. He was telling them, 'Listen, if you want to hear more about what God can do, about the Kingdom of Heaven, about having a secure eternal life, come to church tonight…we start at 6:30.'"
Martinez learned the Frisbees were not receiving a salary from Calvary Chapel. "I saw their poverty," he says. "They were taking in street people and there was a lot of adventures, a lot of excitement. Not everybody was sanctified when they accepted the Lord. There were people still with a lot of the world in them, and a lot of problems, like demon possession."
"Connie would say many times that when she and Lonnie were saved, it was miraculous that the Lord intervened into their lives through a drug trip. And she says, 'Joe, we did not have one unit of Bible study between us.'"
Despite their backgrounds and lack of training, God used them mightily. "It was a powerful anointing of the Lord, which brought clarity of the Word of God that they received when they read it," Martinez says. "They were caught up with this, not having a clue of what the next step was.
"Somehow it was taken for granted because of the anointing that was on Lonnie, his persona, his ability to be a people magnet. People assumed — especially church leadership — that he was well schooled, well groomed, and he wasn't — he was not!"
Connie went to Pastor Chuck Smith with her personal and marital concerns. "Connie was trying to tell Chuck Smith they didn't have a clue about life. 'We've both come from broken homes, seriously broken homes, drug addicted homes,' she told him. Also, Lonnie and Connie had both been at the receiving end of horrific abuse.
"Their needs, their spiritual needs, and their physical needs were not addressed because they (church leaders) were blinded by the anointing. Others couldn't see that these two kids needed counseling. There wasn't a strong personal foundation under either of them. We were swept in by what the Holy Spirit was doing with that time."
In spite of their personal limitations, God chose to expand his kingdom through them. "There is no denying the presence of God and the power of the Holy Spirit. But Chuck told Connie twice, on two separate occasions: 'I do not want to get in the way of what the Holy Spirit is doing, of what God is doing.'"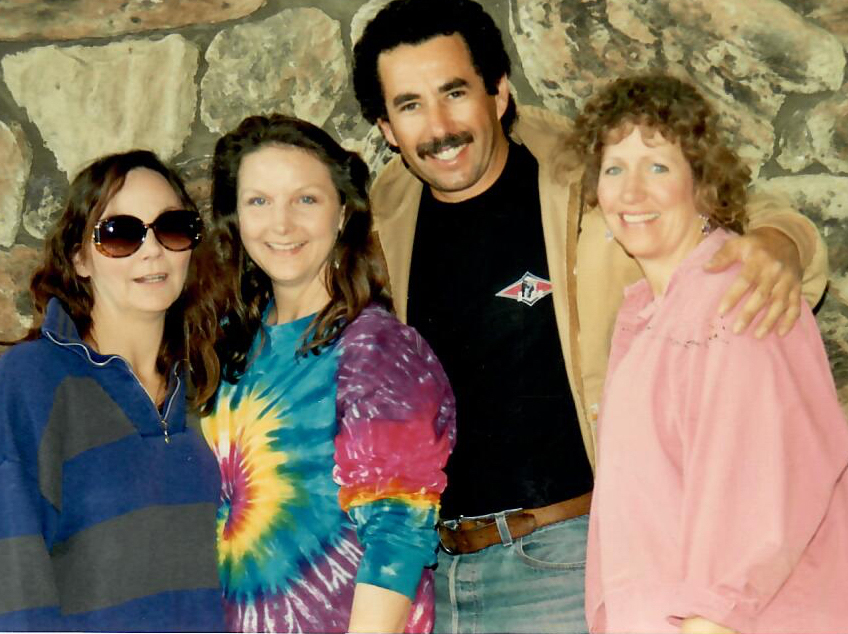 "He basically gave her the responsibility pyramid or the priority pyramid that he was operating under. And that is God first, ministry second, your family third. And she knew at that point she lost her husband at a very, very early time in the Jesus movement."
The demand for Lonnie to speak and the adulation he received was a salve to the wounds of his past. "Lonnie was starstruck with the attention that he was getting," Martinez says. "Connie knew right then that Lonnie had carte blanche to say yes to every invitation and go minister.
"Connie really needed help to keep the marriage going. She was doing all she could. And she said, 'Joe, I'm competing against God for my marriage.' It took about three years for Lonnie to realize that.
"He (Lonnie) told me, 'I can't lose my marriage. If I lose my marriage, I have no ministry, I cannot (continue).'"
In 1972, Connie and Lonnie left Calvary Chapel to seek counseling from Bob Mumford in Florida. "Bob told Lonnie when they got there, that you need to sit on the sidelines for one year and focus on your relationship. They stayed there for eight months."
Martinez does not believe Lonnie embraced homosexuality as part of his identity. "I want to tell you, with a deep conviction in my heart, Lonnie never had the homosexual lifestyle, he never adopted the homosexuality. When he came to faith, he knew that was wrong, that it was evil. And he never led a gay lifestyle. In fact, after he divorced Connie, continuing on in ministry, he was engaged twice more in his later years, but it never came to pass."
"To me, it was the enemy trying to destroy what God intended for Lonnie at a very early age. And it turned out to be one of the things that led to his death."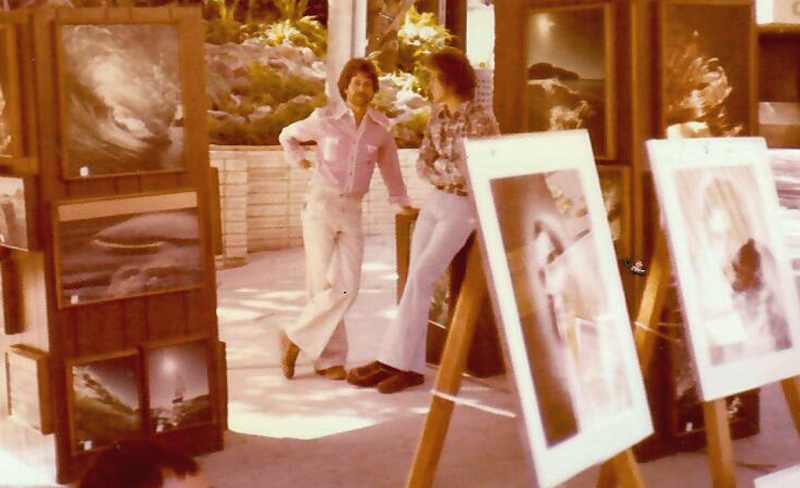 Contracting AIDS
About six years before Lonnie died from HIV/AIDS, he told Martinez the following story about how he contracted the disease.
Lonnie had been invited by Pastor Ray Rent in the Seattle area to speak at an event that included a concert. "Lonnie was out there witnessing, open-air preaching, trying to draw up a crowd.
"They were inviting people to a concert at a church. And they met this one real vocal guy who was cussing at them…. And this guy follows them. They went out by twos and Lonnie is with this girl, and they believe they're being followed."
Initially, Lonnie thought the guy was following the girl. "He doesn't know the city at all and they got separated. The guy catches up with Lonnie and he is cursing. The stuff that came out of his mouth came from the pit of hell.
"I'm gonna kill you, I'm gonna kill you," the man told Lonnie.
'He beats him up. And it's the spirit of the Antichrist because he's cursing God the whole time and telling him: 'Your God is dead. There's nothing you can do…'
"And then what he does, is horrible, absolutely horrible. He sodomizes Lonnie…and he tells Lonnie, I have AIDS and I hope you die from this."
"That is the story that Lonnie gave me one year after it occurred," Martinez told God Reports.  "He told me then that he was checking himself (to see) if he had AIDS. "He feared it because he thought he was going to die."
Some have questioned the plausibility of the story Lonnie told Martinez, including Lonnie's former wife, Connie. "Joe would like to believe that's true, but it's not," Connie told God Reports. "Lonnie did not get raped, and he got AIDS," she maintains. "Once Lonnie knew he had AIDS, he tried to cover his tracks. Lonnie was way more sophisticated in that area than I was, because he was hanging out in Hollywood. He was on Shebang. He was with producers and all those kinds of people."
Shebang was a mid 1960s dance show hosted by Casey Kasem. It is remarkable Lonnie was able to dance at all, because he was born with clubfoot (one foot rotated inward and downward) that kept him from athletics, and contributed to a sense that he was "different."
Martinez faced major disappointment when he learned that gay men told documentary filmmaker David Di Sabatino they had encounters with Lonnie. "I do not want to absolve Lonnie from the other factor," Martinez admits. "Men came forward when David Di Sabatino was inquiring — men came forward and said that they had had sexual relationships with Lonnie. Because of my ignorance, I cannot deny that. I can't call people liars whom I don't know anything about."
Shortly after Lonnie's confession of his fears about contracting AIDS, Martinez moved from southern California to Santa Cruz. "I stayed in Santa Cruz area for about six or seven years, and we're involved in our own ministry. And we stayed in touch by phone, maybe two or three contacts a year. And then it isn't until Lonnie tells us in 1991, he's really feeble."
Lonnie's farewell
Lonnie spent two or three years with Pastor John Wimber, from 1980 to 1982. During that time, Lonnie played a key role in the early development of the Vineyard movement, founded by Wimber in the late 1970s. However, their relationship became strained, and Frisbee eventually left the Vineyard in the early 1980s.
In 1993, Wimber was ministering overseas in Scandinavian countries, when he felt an urgent need to call his church. "He telephones his church and says, 'Listen, God has spoken to me to find Lonnie Frisbee, wherever he's at. The Lord has told me that he needs a home; he needs a house."
"Somebody in the church owned a house on Balboa Island in Newport Beach," Martinez recalls. "And they provided a home for Lonnie. It was given to him for the final four months of his life."
About two months before Lonnie's passing, he spoke to a group for the last time. "Lonnie's last ministry was in my house in Santa Cruz, two nights in a row," Martinez recalls. "He was sitting down the whole time because he was that weak. When he went back to Newport Beach, he was pretty much bedridden or on the couch. We wanted him in the living room all the time to get the sun because they had a gorgeous view, but he had to go to his bed."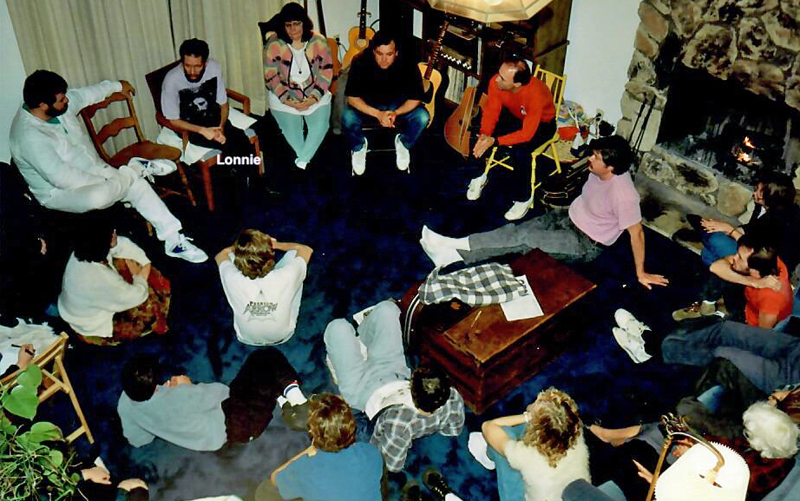 Martinez visited the apartment many times with his brother-in-law, Peter Crawford. "We took a minimum of four trips in February and March of 93, our final trip there, and we stayed in his Balboa apartment. One time we got a hotel separately."
They met Lonnie's nurse, Maureen Elizabeth Gore, nicknamed "Meg," a very successful businesswoman from Boston who felt called by the Lord to be a nurse to him in his final days.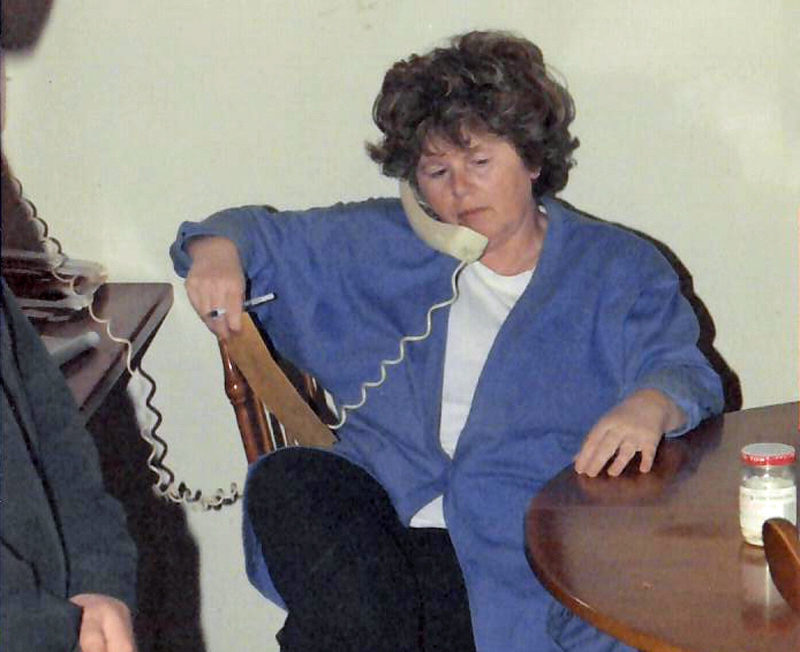 "We were basically the muscle. So was Dennis Evans, who lived nearby, and we had to bathe Lonnie, His motor skills were failing him. He could stand on his own, but he needed help walking."
Martinez sent letters to about 200 people who knew Lonnie, informing of them of his dire condition. "When people learned Lonnie was dying, phone calls came in. Pastor Chuck called Lonnie from Mexico."
"Lonnie had gone blind in one eye because a lesion from AIDS had attached to the retina of his eye and wasn't letting go. Then a Newport clinic came up and attended to that. And he got his sight back. That was something to celebrate, but it was short lived because the rest of his body was in decline.
One of the phone calls Martinez remembers was from a prominent pastor in northern California.
He called Lonnie from his own deathbed. "I hear you're under the weather," the pastor said.
He confessed to Lonnie a struggle he and his wife had been having with alcohol. "My wife and I go to bed with a drink, and that has affected me in my sickness," he told Lonnie. "The doctor told me no, you shouldn't have that, not even if it's just a one-shot glass. I've never considered myself an alcoholic, but I'm trying to get things right."
Lonnie was surprised the pastor was telling him that, because he didn't consider that something to be confessed. He was having a drink late at night when the doctor told him this can only worsen your condition. So Lonnie prayed for him and they cried together, and they were both rejoicing about what God had done through sinners, that they were both sinners, and God decided to fool the world by using sinners to preach his gospel."
"That was humility, their recognition that they were not worthy for what God had given them," Martinez observes, his voice breaking with emotion. "A couple of days later, the pastor was gone."
In Lonnie's final few days there was a fast decline, until he departed to be with his Lord and Savior Jesus, on March 12, 1993. "He was buried on St. Patrick's Day, March 17, at the Crystal Cathedral, and we were there."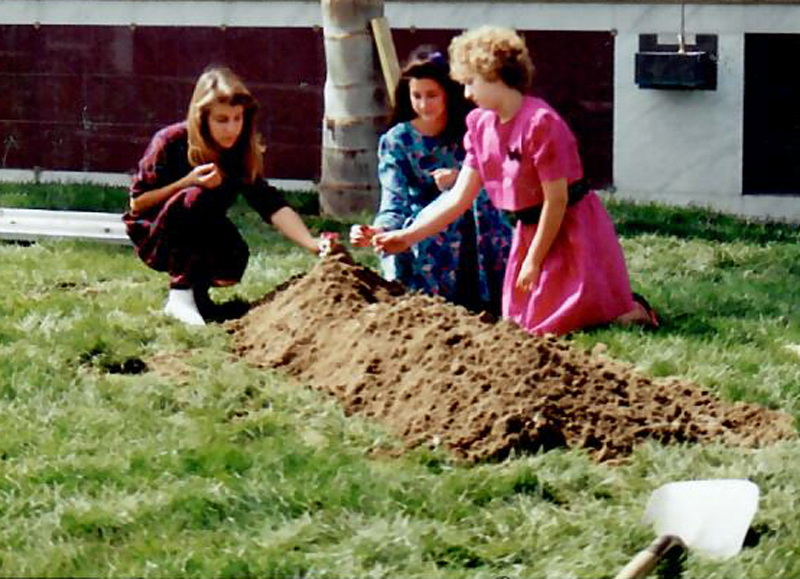 "John and Carolyn Wimber were there. John did not get a chance to speak because he had cancer of the throat at that time and couldn't use his vocal cords. He died of his complications with his throat cancer, 14 months after Lonnie passed away."
"Lonnie died of AIDS. We believe that all sinners are a creation of God's love and God loves them. And he seeks that no one should perish, but that all should live forever, and accept His grace and mercy, but they must repent, turn their lives around and sin no more, and walk in the fullness of why God created us. That applies to the homosexual community. You cannot enter into the kingdom of God with a homosexual identity. If you want to identify with your sin and not repent of your sin, there is no room for you in the kingdom of God. That's not Joe Martinez's rule, it's Jesus's rule.
"If you're a thief, you repent of your sin, if whatever, you repent of your sin, and you ask God for forgiveness. you cannot take your sin with you into the kingdom of God. The holiness of God does not allow us to take our sin into his holy presence.
"What I want known about Lonnie was this, that even before I knew he was weak, that he obviously considered and participated in homosexual activity, before I knew about that, Lonnie would tell me, 'Joe, I pray for the millions of children in the United States, who are undergoing the same tragedy that I went through. My parents didn't believe me that I was being sexually abused. Pray for the children, Joe, there are millions of them in this country today.
'There are predators everywhere. And their only hope is their parents, and their parents don't believe them, or a neighbor or a Sunday school teacher, and they're not believed, and they are going to have their lives ruined.'
"And that is something when he said that to me, I never knew that he was talking about himself. When I found out later I just thought, Oh my gosh, oh my gosh, he was talking about himself.
"He truly had a heart for the children. He said, 'Yes, that never leaves you. It haunts you all your life.'"
If you want to know more about a personal relationship with God, go here