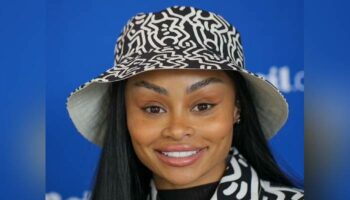 By Michael Ashcraft –
Blac Chyna, the wildly popular OnlyFans model with baffling disproportionate body parts, is shrinking her size back to normal as she dissolves fillers because she became born-again on June 11, 2022.
Her real name is Angela White, and she also got baptized and shut down her $240 million porn channel. Her conversion is significant not only because of her "influence" over millions of teens but because it exposes the exploitative nature of OnlyFans.
"God told me, you don't need to be doing this. This is not why I put you here, to degrade yourself," she says on social media. "I'm just going by faith. Let me just let God lead me. I have my church home… that helps me along this way because you just can't do it by yourself. I got tired of being sick and tired of the same repetitive things because obviously it was something that I wasn't doing right. Now I'm doing the right things to the best of my ability so that I can become whole."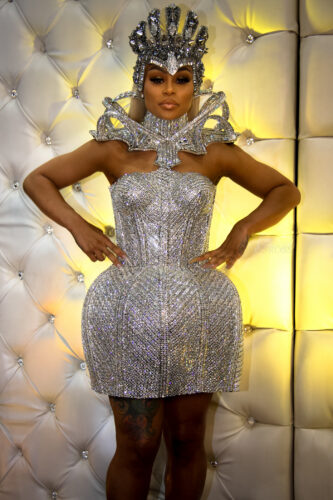 The soon-to-be-35-year-old started as a stripper in Miami. She was a stunt double for Nicki Minaj in the music video "Monster," and Drake dropped her name in his song "Miss Me" in 2010 – events which prompted her appearance in magazine articles and raised her fame.
In 2016, she dated and became engaged to Rob Kardashian, from whom she became pregnant and bore a child, but the couple split amid family feuding (the Kardashian sisters opposed her capitalizing on their fame).
She joined OnlyFans in in April 2020, and her departure is a torpedo strike against it. OnlyFans provoked a full-on cave-in of the traditional pornographic industry by providing performers with a direct link to viewers, along with payment.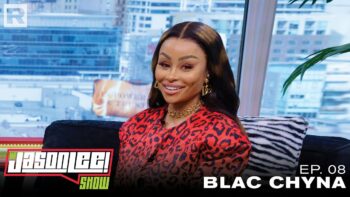 It can only hope that Angela's criticisms of OnlyFans can provoke a subsequent cave-in of a website that has spread porn by enticing smalltown pageant winners with no particular skillset to make $40,000 a month by exposing themselves.
Most women who become engulfed in the system where men pay and women are the prey find it nearly impossible to escape – even though they long to – because the money is so good. But events conspired in Angela's life for her to make a radical decision and do what's best for her two children.
Angela has trumpeted her conversion and ongoing process of repentance on social media, catching encouragement from Christians and cackles from the worldly who don't like losing one of their own. "I didn't know you could go from hoe to deaconess," one wise guy cracked.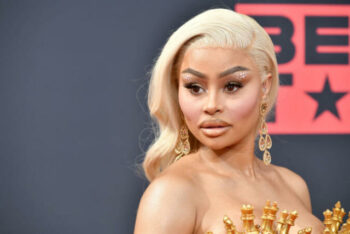 So, for those who don't know, you can go from 'hoe' – or any other despicable sin – to leader in the church of Jesus Christ. 1 Corinthians 1:27-28 says: "God has chosen what is foolish in the world to shame the wise, and God has chosen what is weak in the world to shame the strong. God has chosen what is insignificant and despised in the world – what is viewed as nothing – to bring to nothing what is viewed as something."
Accordingly, Angela is reversing the plastic surgeries and fillers that ballooned her buttocks and bust to absurd sizes. She's becoming what God made her. And she recently traveled to Las Vegas to remove a tattoo of Baphomet.
"I am releasing all negative energy that is holding me back," she proclaims on a social media video in which she is packing up her car to go to Clear Out Ink for the tattoo removal. "It's got to come off. I'm about to have NO mark of the beast… anything like that. When I first got the tattoo, that is not what it meant to me. I just don't want anything negative or demonic on my body anymore."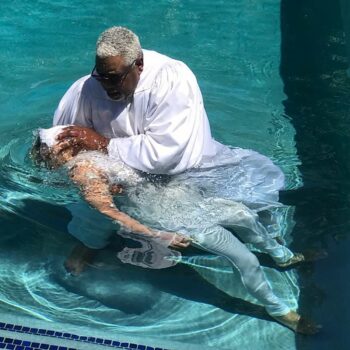 Angela is part of a trend largely ignored by legacy media of "influencers" discovering the hollow and empty core of the lavish lifestyle of sin and are flocking to Jesus. What she will face and do in coming years may mimic the path of many other celebrity conversions, which sometimes are fraught with ups and downs which secular media spotlights to ridicule.
The church should pray not only for Angela but for girls everywhere who slip so easily into the compromise with the promise of easy money and a lavish lifestyle.
If you want to know more about a personal relationship with God, go here
About the writer of this article: Pastor Michael Ashcraft is also a financial professional in California.