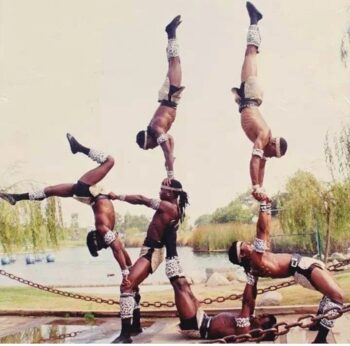 By Michael Ashcraft —
The circus brought Tanzanian Solomon Kuria to America. Beer brought him to Jesus.
"I wanted to stop drinking but I didn't know how," says Solomon, now a resident of Anaheim, CA.
Solomon Kuria was raised a strict Muslim in Tanga, a small village in Tanzania. His grandmother sent him to a madrassa school to learn Arabic and read the Koran. His cousin became a leader of the mosque.
Solomon became an acrobat. How did this happen?
At the time, China forged close ties with Tanzania, which had turned politically to socialism. As a result of its involvement and influence, China recruited and trained willing Tanzanians in the Chinese art of acrobatic performance in a 5-year program in China.
One of those who had trained in China came to town on behalf of Tanzania's program to promote culture and the arts and trained Solomon and his buddies.
At the same time, he was being steeped in Islam at the madrassa and was unaware of other religions.
"Everything you see is about Islam," he remembers. "I didn't know anything about Christianity."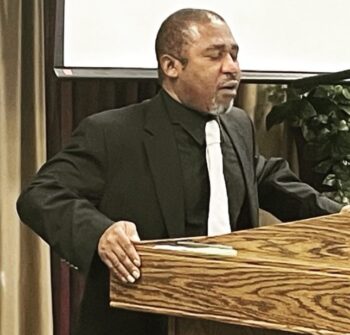 In those days, tourists were rare in Tanzania, he says. But a Swiss tourist happened to see Solomon and his buddies perform and asked for a video of their stunts, which he took back to Switzerland and showed to some key people.
The next thing Solomon knew, he got offered the chance to work and perform in Europe, which he did from 1985 to 1994.
The next place to call was America, where he was offered work at Las Vegas' Circus Circus, a distinctively family-friendly destination in the City of Sin. On other weeks, he worked at Disneyland's California Adventure in Anaheim.
Solomon didn't go to mosque while in the U.S. but considered himself a good man, faithful to Islam.
The one nasty habit he picked up was drinking alcohol, which is strictly forbidden in Islam.
"I thought I was still a good person," he says. "I was struggling a lot with alcohol."
One day he went to 7Eleven to buy his usual beer. That's where a couple ladies descended on him and gave him a flier inviting him to church.
"Two women came out of nowhere. They came straight to me and gave me a flier," he recalls. It was an invitation to an evangelistic concert in the park with BBQ. "I looked at it. I didn't pay attention. I put it in my pocket."
At home, he downed the beer and fell asleep. When he woke up, he felt an urgency about the flier. He and his live-in girlfriend like barbecuing in the park, so he asked if she wanted to attend. She assented.
As soon as he arrived at the park, he heard the testimony of a man proclaiming his miraculous deliverance from booze.
"I wanted to stop drinking but I didn't know how," Solomon recounts. "But that night I heard him saying about being delivered, I said, 'This is exactly what I want.' This was the first time I heard a guy saying God delivered him."
When a call to receive Jesus was given, Solomon responded. His girlfriend cautioned him.
"Do you know what you're getting yourself into?" she asked.
"I don't know but I want to find out," he responded. "The only way for me to find out was to accept what they are offering me. I gave my life to Christ that day. The next day, I went to church."
Full deliverance from intoxication took almost two years. He married his girlfriend, Enid, and received U.S. citizenship.
He got out of the circus acts: part of the problem of the business is the female performers rush in and change costumes for consecutive acts in front of the male performers.
Solomon got a job first in construction, then in supermarket distribution, all through members of the church in Anaheim in 2003. He and his wife have two children, Karra, 18, and Solomon, 16. He has visited his relatives in Tanzania to explain his conversion. His testimony was not well received.
"My older brother says, when somebody changes from religion to another, usually they lose their mind," Solomon recounts.
After growing in God and persevering in the disciplines of the Lord, Solomon was ordained pastor and sent to launch a start-up church in Torrance, near Los Angeles in 2014. He labored for four years, but when his supervising pastor, John Zazueta, became deathly ill with Covid, Solomon returned to his launching church in Anaheim to support its members, many of whom had stopped attending during the pandemic.
Today, Solomon is laboring in the Anaheim church to rebuilding the once-revival fired congregation. He muses about the changes God has brought to his life.
"I was in shock to be quite honest that I turned from Islam to Christianity," Solomon says. "It was not that hard. It was very easy."
If you want to know more about a personal relationship with God, go here
About the writer of this article: Pastor Michael Ashcraft is also a financial professional in California.