By Charles Gardner —
Returning to England after a six-year stint as a headteacher in Jerusalem, Rosemary Saunders has no intention of putting her feet up.
Now 72, she doesn't believe in retirement. Nor, she says, does God, quoting Psalm 71:18 – "Even when I am old and grey, do not forsake me, my God, till I declare your power to the next generation…"
Answering an urgent call for a replacement to head up the Anglican International School run by the Church's Ministry among Jewish people (CMJ), she relished the challenge and stayed much longer than initially envisaged.
Intense spiritual battles were the order of the day, with pupils representing 40 different nationalities for a start, and the work could not have been successfully achieved without much prayer.
A former hospital built in the 19th century, the school includes a chapel where she met with Christian staff to pray each morning.
"I would remember the saints who had prayed there before. I often felt I was riding on their prayers and standing on the shoulders of giants," she told a video conference this week.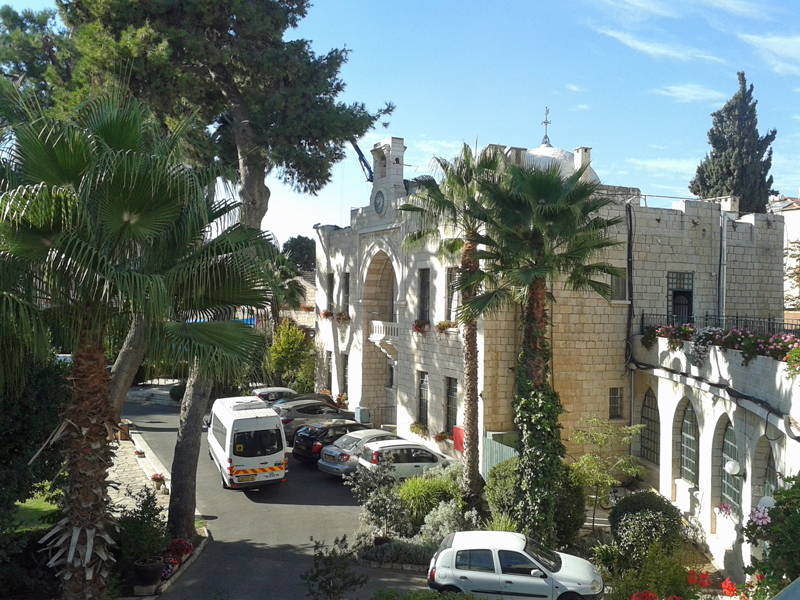 For a bit of peace and quiet, Rosemary and her husband Roy would retreat to one of the ancient city's cemeteries – not for any morbid motive, but to be inspired by those who have gone before us.
She challenged viewers to consider the lasting legacy they would leave behind, as the epitaphs on many tombstones still speak of the faith that fueled their lives.                 
"How a person dies says a lot about how they lived," Rosemary noted, having been particularly inspired by Ruth Graham, wife of evangelist Billy, who for their first date insisted on meeting in a cemetery because she loved to see what was written on the gravestones.
Rosemary found great solace in the cemetery of the German Colony (a suburb of Jerusalem), its walls magnificently graced by paintings of Bible scenes. Among those buried there was missionary Charlotte Beatrice Blaikie, whose epitaph simply reads 'Called Home' alongside the inscription, "Her strength was made perfect in her weakness". She was just 51.
Derek Prince, a masterful teacher of the Scriptures, was simply described as having 'Gone Home' alongside a brief tribute to his legacy. One man had this to say: "We do what we gotta do and then we go."
Samuel Wiseman quoted the text of St Paul: "I have fought the good fight, I have finished the course, I have kept the faith…" (2 Timothy 4:7).
Much-loved Bible teacher Lance Lambert proclaimed (from his stone): "Oh death, where is thy sting? But thanks be to God, who gives us the victory through our Lord Jesus Christ." (1 Corinthians 15:55 & 57)
Ruth Graham, meanwhile, who had so loved to read how others left this earth, is said to have bluntly announced: "End of construction; thank you for your patience."
Echoing the words of Hebrews 11:4 – "By faith Abel still speaks, even though he is dead" – Rosemary said: "These people are still serving the Lord after they're gone."
When Jesus descended the Mount of Olives on Palm Sunday, with the crowds hailing him as King, the Pharisees told him to rebuke his disciples. But he responded: "I tell you, if they keep quiet, the stones will cry out." (Luke 19:38-40)
Was Jesus perhaps referring to the gravestones beside the road where saints, though dead, would love to have seen and praised the Messiah walking past their tombs?