by Charles Gardner —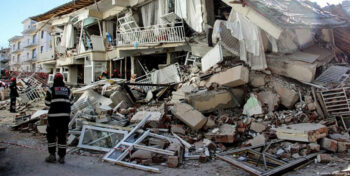 Earth-shaking events are signs from heaven. That's what I wrote in a blog for the Times of Israel nearly eight years ago following a massive 'quake in the Himalayan region.
Just as then, the shattering destruction in Turkey and Syria is a stark reminder of our insecurity on this planet. Tremors have also been felt in Israel, which has been on high alert of an expected 'big one' for the past several years.
And I do believe this dreadful shaking is another prophetic sign from heaven, though obviously our hearts go out to all who are suffering as a result.
Jesus made it clear that earthquakes would be among the signs of his imminent return, comparing it to a woman's labor pains, which grow progressively more frequent and severe as the time for giving birth approaches (see Matthew 24:7f).
As I pointed out in the aforementioned 2015 blog, there is indeed a 'big one' to come – and it will be focused on the Mount of Olives, just to the east of Jerusalem!
The prophet Zechariah says the Messiah will stand on the sacred mount, which "will split in two from east to west, forming a great valley, with half of the mountain moving north and half moving south" (Zech 14:4).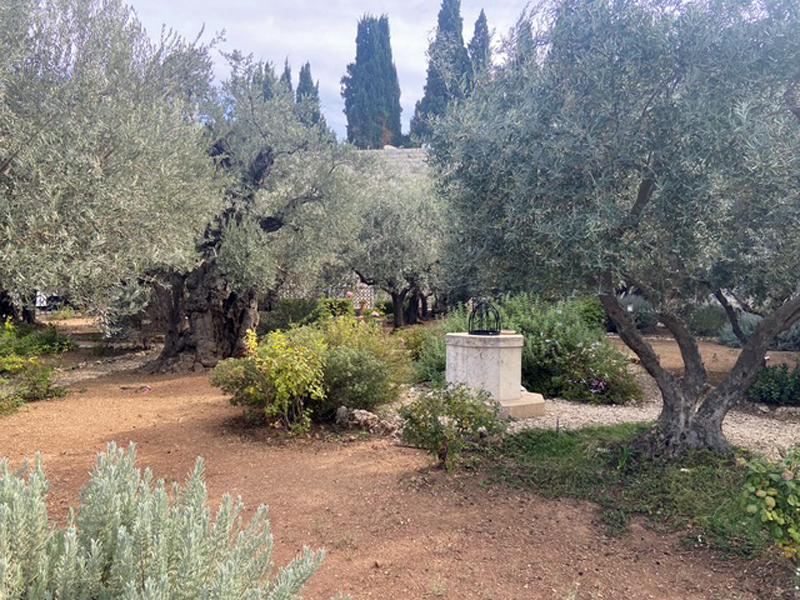 His appearance will gladden the hearts of his faithful followers, but will seriously sadden those who have turned their backs on God. According to Jesus, "all the peoples of the earth will mourn" (Matthew 24:30).
But his faithful followers will not fear, "though the earth give way", as the psalmist put it, because they fully trust in God, who is their refuge and strength (Psalm 46:1f).
Among them will be those like Job who, in the midst of all his troubles, declared: "I know that my Redeemer lives, and that he will stand at the latter day upon the earth." (Job 19:25)
Yet just like the earth-splitting scenario of the Second Coming, there is an ever-widening division between the remnant of God's people and those who have rejected him.
Western civilization in particular is a mirror image of the Israelites in the Wilderness grumbling at Moses for leading them out of the relative comforts of Egypt. No longer were they satisfied with manna from heaven, desiring instead meat from hell.
So God gave them what they wanted, with lashings of quail raining upon them, only to make them sick – very sick – so that many died of a plague. (See Numbers 11)
Similarly, the Western world has been rescued from the slavery of paganism and ignorance by the glorious gospel, on which their civilization was firmly built. But now they have rejected the manna from heaven (supremely represented by Jesus – John 6:50f).
Should we be surprised that we are now experiencing plagues amidst so much trouble and strife? Even 'Christian' leaders are among the rebels with talk now of the Church of England discussing whether to consider God gender neutral despite our Lord's clear reference to our heavenly Father.¹ Sheer madness has thus been unleashed on societies seeking to live without the true and living God.
But there is hope. The prophet Joel spoke of a day of judgment marked by "blood and fire and billows of smoke" in the same breath, it seems, as an outpouring of the Holy Spirit on all who seek the truth.
In fact, "everyone who calls on the name of the Lord will be saved; for on Mount Zion and in Jerusalem there will be deliverance…" (Joel 2:28-32).
A colleague of mine reports that, after 40 years of praying for a move of the Spirit in her church (accompanied by embracing the Jewish roots of our faith), revival has now broken out as seekers flood the aisles. And she has been asked to lead a Passover Seder for the first time ever!
The ancient Israelites constantly struggled to obey God's commands as they repeatedly fell into sinful ways. For the Law, originally given at Pentecost on Mt Sinai, served only to condemn them.
That is why the Spirit was poured out – also at Pentecost – so the law could be written on our hearts, not just on tablets of stone. As the late David Pawson put it, "God's law can help you see what is right (and wrong), but it cannot help you do what is right… Without supernatural help we would never be able to keep the law."²
With the biblical end-time focus so clearly on Israel, students of prophecy, and all serious disciples, should watch the Middle East in these momentous times, especially with the modern Jewish state about to celebrate 75 years.
Nobody knows exactly when our Lord is returning, but he did give us signs – and for a reason. So that we would be ready as well as encouraging others to welcome him by sharing his precious gospel. He did, however, give us an admittedly somewhat cryptic clue as to the season of his coming.
An oft-quoted interpretation of Matthew 24:32 suggests that it will be within a generation (however that is measured) of Israel's re-birth. Jesus is surely coming – and soon!


If you want to know more about a personal relationship with God, go here
1 The Church of England does also, however, include many faithful, lively congregations preaching the gospel with great passion. And we in Britain continue to be greatly indebted to them.
2 Discussing Numbers in Unlocking the Bible (Collins) 2007