By Ben Lahood –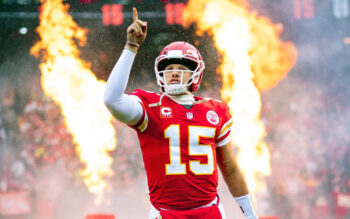 When dual-threat quarterback Patrick Mahomes sprained his ankle in the first half against the Jacksonville Jaguars on Jan. 21st, it was a huge concern. If he were to return to the gridiron, his attack would be limited to passing. No running.
But the chief of the Chiefs courageously emerged in the second half and helped clinch the division. The next week against the Bengals for the AFC conference, he scrambled five yards right, got a 15-yard penalty, giving his team range for the field goal.
"I wanna thank God, man. He healed my body this week," Mahomes told CBS's Tracy Wolfson. "To battle through that, He gave me the strength to be out here."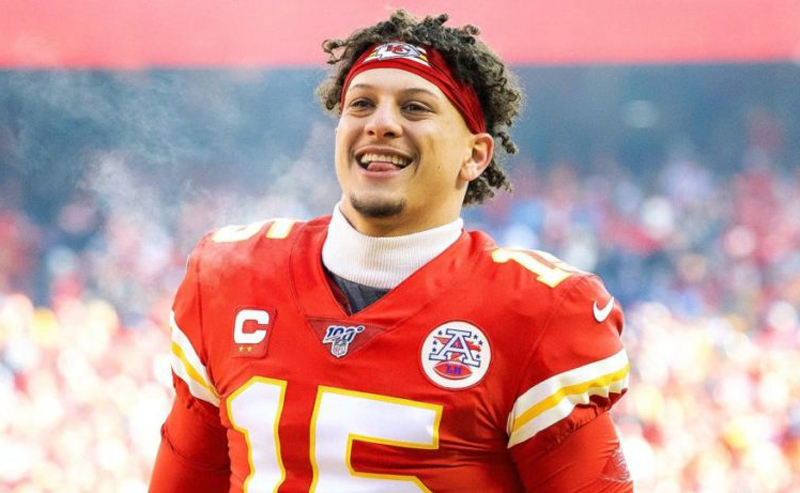 Mahomes is the man of the NFL right now. Since taking command behind the O-line, Mahomes has lifted Kansas City to three Super Bowl appearances, ending a bitter 50-year Super Bowl drought.
When in his rookie season he won the  MVP of 2019 Super Bowl LIV, he became only the second African American to do so and the youngest overall to win it. In 2020, he led his team to the Super Bowl again, only to endure a stinging defeat at the hands of Tom Brady's Buccaneers.
Again, for the 2021 season Mahomes carried his team to Super Bowl LVII staged to play out this Sunday after church. Grab your chips, wings and soda and watch him glorify God.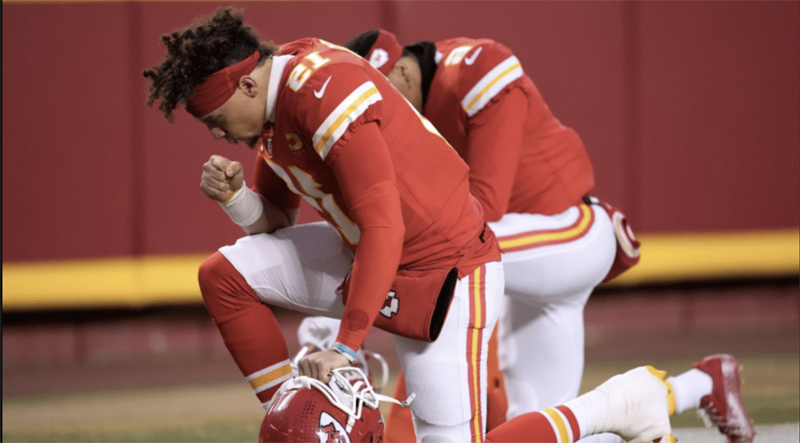 "Before every game, I walk the field and I do a prayer at the goalpost. I just thank God for those opportunities, and I thank God for letting me be on a stage where I can glorify Him," Mahomes says in a FCA video. "The biggest thing that I pray for is that whatever happens, win or lose, success or failure, that I'm glorifying Him."
Patrick Mahomes was born 1995 in Tyler, Texas. His father was a Major League Baseball pitcher, and Patrick almost became a strike-out king himself. He was a top prospect in the 2014 MLB draft but opted instead for the gridiron. The accuracy he learned at the pitcher's mound has served him well in pinpointing passes.
Mahomes is a disciple of Christ first, and then the pigskin. He accepted Jesus into his heart in the seventh grade, avoided the pitfalls of partying and instead stayed faithful to youth group at his church. He same hand he raises to pass the football he also raises to worship his Lord and Savior, Jesus.
Mahomes relies on God on and off the field.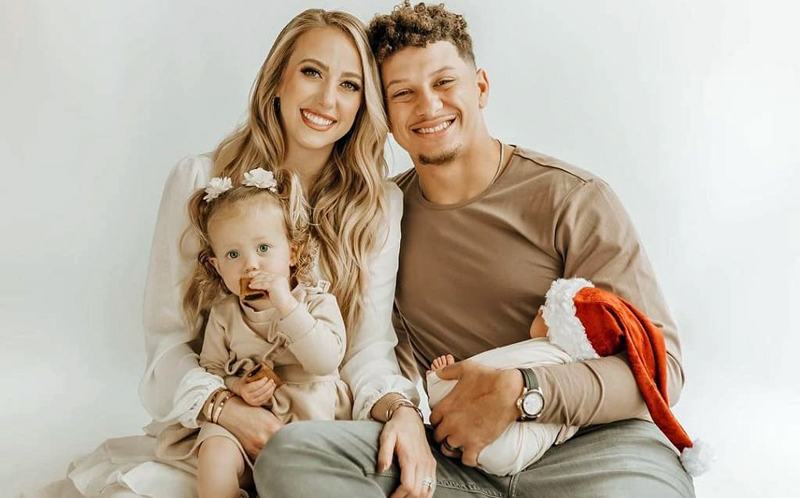 "It (your faith) guides you as you know why you're playing the game," he told Sports Spectrum. "You know that obviously you want to win, but at the end of the day you're doing it for something that's much bigger than yourself, and you're trying to represent something that's much bigger than yourself. I think having that confidence and having that trust lets you go out there and be who you are and play freely."
Great athleticism combined with great faith has contributed to the Kansas City Chiefs' huge success. When he sustained a high ankle sprain in the division championship game, paroxysms of fear swept through the team and Kansas City fans.
Mahomes didn't curse his luck though. He prayed and returned the field in the second half to do what he and Jesus always do: Make the difference.
On Sunday after church, America will see if the quarterback who glorifies God will again attain Super Bowl "glory."
If you want to know more about a personal relationship with God, go here
Ben Lahood studies at the Lighthouse Christian Academy near UCLA, Los Angeles.