By Kirollos Abdalla —
Two players on the U.S. team have stood up for their faith, midfielder Christian Pulisic and central defender Walker Zimmerman.
Pulisic is the driving force behind the U.S. attack and was able to score the winning goal against Iran in a gutsy display of athleticism that left him sidelined with a pelvic contusion. He remains a question mark for Saturday's game against The Netherlands.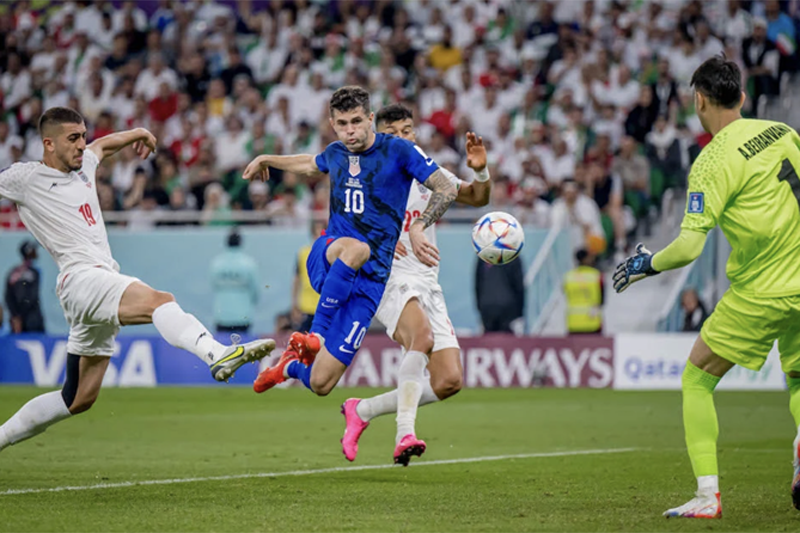 He's the most dangerous and most defended player. The 24-year-old Pennsylvania native plays on club for Chelsea, a prominent English team. But on that high-profile club, he's struggled for goals and playing time, and the struggle has brought him closer to God.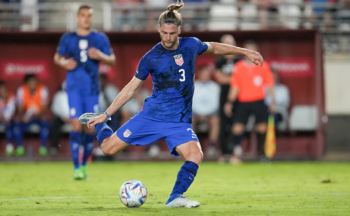 "I've had to continue to prove myself over and over again," Pulisic told CBS in 2021. "But, as always, I reach out to God to give me strength. With that behind me, nothing can stop me, really."
"[With God] I feel like I always have someone who's with me," Pulisic told GQ. "I don't know how I'd do any of this without feeling that He's watching over me and there's a reason why I'm here."
While Pulisic commands the attack, fellow Christian Walker Zimmer leads the defense. The son of a pastor, Zimmerman has put in a solid performance shutting down some of the world's most elite attackers. He was part of the force limiting soccer powerhouse England to a tie in the U.S.'s most recent group matchup.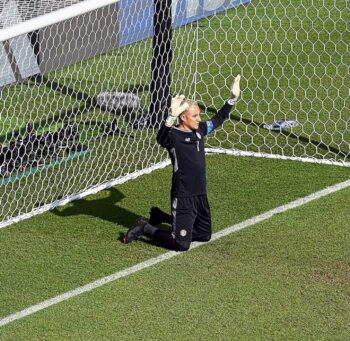 He's been unafraid to employ his faith on the field. When his club team coach scolded the teammates harshly, he offered to pray for the coach.
"For me, caring means showing up for people and loving them like Jesus would," Zimmerman is quoted by WNG. "A team that genuinely cares about each other has team chemistry. It's a formula for winning."
When sports figures acclaim Jesus in the United States, T.V. cameras often cut away and pundits frown. Muslim nations could potentially unleash a more severe crackdown. But because these "closed" nations are projecting a more welcoming and open image, it is thought they may cast a blind eye.
If you are a Christian player in the World Cup in Qatar, you can raise your hands and praise Jesus, despite the host nation's law punishing evangelism with five years in prison.
This is what Ecuadorians did when they defeated the Qatari team in the opening match. They formed a circle and lifted up praises to God, an offense that would have landed them in a cold jail cell had they not been the country's special guests.
"Today begins a new story and who guides our steps is God, without you nothing we can do, we give you all the glory and honor," wrote Ecuadorian midfielder Carlos Gruezo in the Instagram post before the inaugural game.
It remains to be seen if the U.S. players will make a public demonstration of their faith at the World Cup, though it's likely the U.S. government strongly discourages religious displays among its men.
Costa Rica's world class goalie Keylor Navas certainly wasn't shy about proclaiming his faith in Qatar. After his heroics helped clinch a win against Japan, the Paris Saint Germain goal-keeper raised his hands to Jesus to give thanks.
"My faith is the most important thing," Navas told El Mundo. "I believe that the moment I had a very personal relationship with God and I really knew what his Word said, it was not about religion. It was about knowing that what the Bible tells us is what He has left us. It changed my life. It filled the void in my heart. That is why I am so grateful."
One of the teams to watch with an expectation to win the World Cup is Brazil, and its team captain Neymar trumpets his faith regularly. He's been known to wear a headband that says "100% Jesus," though secular media blurred the message on the headband as it was being broadcast.
"Life only makes sense when our highest ideal is to serve Christ," says the creative playmaker, who is questionable for further play after an ankle injury against Serbia.
The Brazilian footballer came from a Pentecostal church. He's so overt in displaying his Christianity that Paris Saint Germain pays him €500,000 a month to keep quiet about Jesus, according to Premier Christianity.
The fact that Neymar and other Brazilians lead Christian lives is important because in decades past the team was known for resorting to witchcraft to improve their chances for victory."
If you want to know more about a personal relationship with God, go here
Kirollos Abdalla studies at the Lighthouse Christian Academy in Santa Monica.