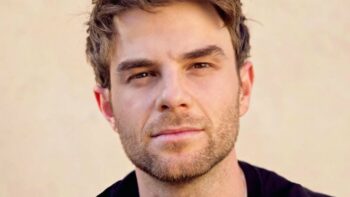 By Michael Ashcraft –
As an immature Christian, Nathaniel Buzolic got a big bite of international fame as Kol Mikaelson on The Vampire Diaries. But now that he's committed more deeply to Christ, Nate preaches regularly to his 2.4M Instagram followers and many have gotten saved.
A lot of those saved are Muslims behind the "Islamic veil," a set of borders where strict Muslim beliefs are enforced and evangelizing is punishable by death.
"I won't name the countries that they're in for their protection, but I've got Muslim people who have converted to Christianity because of my social media," Nate says on a 700 Club Interactive video. "I interact pretty boldly with the Muslim community on my social media.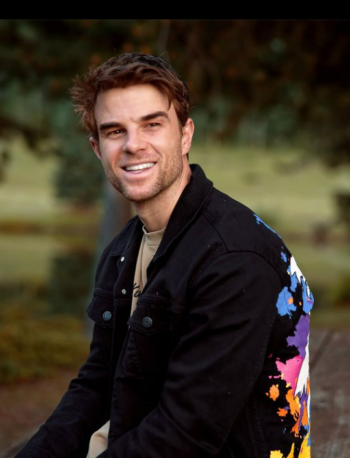 "I don't think God goes, 'Hey, I'm all for vampire shows,' but he goes, 'I'm going to use them for my glory.' Look how God can use what the world tries to push, a demonic thing and witchcraft, for himself."
The son of poor immigrants in Australia, Nate dreamed of acting and moved to Los Angeles when he was 24. He first heard the gospel and responded when he was 27 at a Passion Conference in Atlanta but wasn't strongly impacted until six years later.
"It made me ask what's my life really all about it in an Ecclesiastes sort of way," he says. "It made all the things I was pursuing like acting and fame really sort of meaningless. I thought there has to be something more."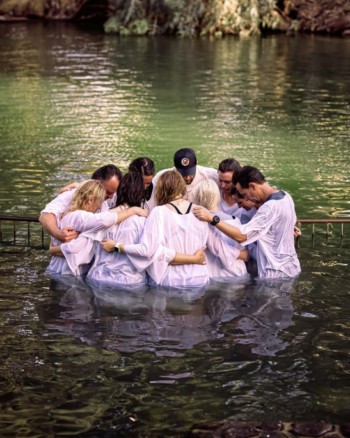 At the time, he was working on The Vampire Diaries, the internationally famous CW teen series that launched him to fame as he played the sympathetic villain Kol Mikaelson.
Regarding Christ, he was convinced but not so committed. He had a French Muslim girlfriend and gloated that he didn't judge anyone. But when she broke his heart by cheating on him, Nate was so shattered he wanted to die at 33.
"I was at rock bottom," he admits. "I was in a very dark place. I'd be on an airplane, and I'd say, 'God bring it down. I want it to all be over.' I wanted to be numbed. I didn't want to feel anymore."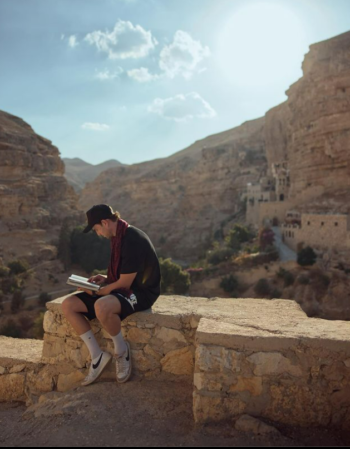 At the time, ISIS was raging and the Syrian dictator was dropping poison gas bombs on resistant populations in his country. Nate was deeply moved by the images he saw on television, so he called "Preemptive Love," an organization helping in Iraq.
In 2016, he landed in Baghdad (without telling his producers where he was going, though he had permission to take a break for "personal reasons".
"I thought I was going to be kidnapped and be on a video for ISIS," he says. He visited Mosul and a Christian village that had just been liberated from ISIS. It was somewhat reckless, but that was his attitude since being cheated on.
A couple days later, he was in a refugee camp listening to heart-breaking stories of the children.
Afterwards, he went to sit alone in a dusty field and talk to God.
He felt like God was challenging him, impressing on his heart: If you're that willing to give up your life because you don't care anymore, then give it all up to me.
"He was right," Nick recalls. "If I don't care anymore, what's the difference of giving my life up to him or giving up my life.
"That's when I changed to 100% complete surrender," he explains. "I came back and I was like, 'I just want to love God and I want to give him everything that before I wanted to give to people or the world or myself. That's where the flip happened. He turned it around."
As Nate says, his pain converted into a platform.
Today, Nate still is reckless. He's unafraid to confront Muslims with the love and truth of Jesus. He's unafraid to be called an Islamophobe.
Nate also appeared in The Vampire Diaries spinoff, The Originals. He played Harold "Hal" Doss in Hacksaw Ridge.
Nate is a big believer in Bible reading, recommending about two hours a day. If he doesn't study for a time, he says he finds himself weak and insensitive to the things of God.
"The more time you spend in your Bible, you say, 'I can give more. I can know more,'" he says. "You realize that Jesus is the greatest gift ever given to humanity."
If you want to know more about a personal relationship with God, go here
About the writer of this article: Pastor Michael Ashcraft is also a financial professional in California.