By God Reports staff –
Children are being pressured into becoming transgender and sexually confused from an increasingly young age, a video posted by Dutch Sheets reveals.
"I have been and am concerned for our children," the Christian author and pastor says. "The Left continues to propagandize them at such a young age. It is truly appalling. Though we truly love these individuals, we must pray to stop their agenda."
Cheryl Sacks, who is the main speaker on the video, agrees: "Here in 2022, our education system and its children are under moral and intellectual assault like never before. Parents have discovered that their kids instead of being taught the basics of reading, writing and arithmetic, are being fed lessons on highly divisive topics of questionable academic value."
Sacks is a Christian author who writes about raising godly children.
In May of this year, a preschool teacher in North Carolina was teaching colors to her students but the flash cards showed a picture of a pregnant man. The teacher from the Ballentine Elementary School teacher in Wake County apparently resigned.
"Some schools have been bringing in drag queens to teach students about alternative lifestyles, calling them 'models of diversity,'" says Sacks.
Also in May, Mattel released its first transgender Barbie, rendered to look like Laverne Cox, who was born a boy ("assigned gender at birth") but transitioned after reportedly trying to commit suicide at age 11 because of attraction towards boys.
"It's been a dream for years to work with Barbie to create my own doll," says the Orange is the New Black star on CBS. "I can't wait for fans to find my doll on shelves and have the opportunity to add a Barbie doll modeled after a transgender person to their collection. I hope that people can look at this Barbie and dream big like I have in my career. The space of dreaming and manifesting is such a powerful source and leads you to achieve more than what you originally thought was possible."
In March, a nurse in a Hartford, Connecticut, blew the whistle on other staff who she said were spending more time recruiting for transgenderism than teaching academics. She said an 11-year-old was being administered hormone blockers secretly from parents in the Richard Kinsella Magnet School. Daily Mail reported..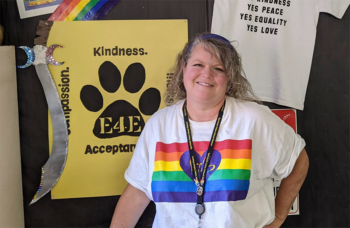 "Investigate the school system curriculum," Kathleen Cataford posted on Facebook. "CT is a very socially liberal, gender confused state. As a public-school nurse, I have an 11-year-old female student on puberty blockers and a dozen identifying as non-binary, all but two keeping this as a secret from their parents with the help of teachers, SSW [social workers] and school administration."
Who got punished for the subversive work? The whistle-blowing nurse. Under the guise of "violating privacy" of the 11-year-old, the nurse, Kathleen Cataford, was suspended from work.
Gender confusion is foisted upon children by TV, Netflix, Tumblr and almost every other media. But that is not enough for the Left, school staff are busily promoting the LGBTQ ideals with curriculum and counseling that normalizes aberrations.
In April, a Massachusetts middle school was sued by outraged parents because staff pushed gender transitioning to a pair of siblings without their knowledge and against their wishes, the New York Daily News reported.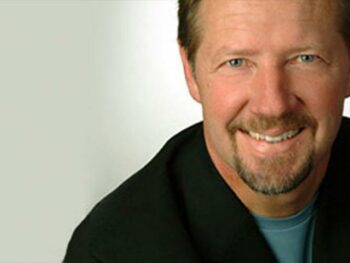 Paul L. Baird Middle School of Ludlow "impermissibly inserted themselves into the private realm" and subverted the parents' rights and responsibilities "to make decisions regarding their children's upbringing, mental health, and well-being," the suit alleges.
Aware that their daughter and son had become gender confused from outside sources, parents Stephen Foote and Melissa Silvestri had specifically told the school not to interfere with their children's mental health.
When the student's teacher alerted parents to the fact that discussions were going on and that the school staff was using different pronouns with the "genderqueer" kid, guess who got punished? That's right. The teacher. Stacey Monette was placed on administrative leave.
In December of 2021, a Buena Vista Middle School teacher (CA) bragged that she "totally stalked" students who could be good candidates to recruit for the school's LGBTQ club. Lori Caldeira backed off the assertion later, saying she spoke tongue in cheek.
"Their parents think we start that conversation, but we don't," Caldeira said in the NY Daily News. "TikTok starts it, Snapchat starts it, Instagram starts it, or their classmates start it, and then we just try to answer the questions as honestly and fairly as we can."
There is no safety net in the public sphere. Instead, kids are getting snared in a vast net of teachers, counselors, administrators who amplify and legitimize the confusion.
"Angry parents have learned that punishment of perpetrators (is elusive) because powerful institutions support them and their immorality," Sacks says. "The U.S. Department of Education and the National Education Association are two chief supporters of this ideology."