by Charles Gardner —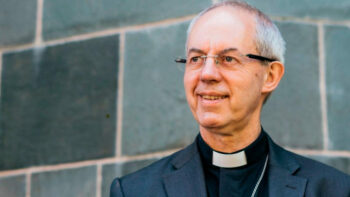 A leading evangelical figure has written of the "ominous overtones" of the Archbishop of Canterbury's warning against moving Britain's Israel embassy to Jerusalem.
In an open letter to Justin Welby, the writer compared the promotion of a non-Jewish international Jerusalem to the presentation by Nazi theologians of an Aryan Jesus and a de-Judaized Bible.
The Anglican primate has warned that the embassy move would damage hopes of peace in the Middle East in view of the Palestinian claim on Jerusalem.
Describing herself as an English Anglican, Sister Anastasia Kennedy of the German-based Evangelical Sisterhood of Mary thanked the Archbishop for his endorsement of a service of repentance over historic Christian anti-Semitism in Oxford earlier this year.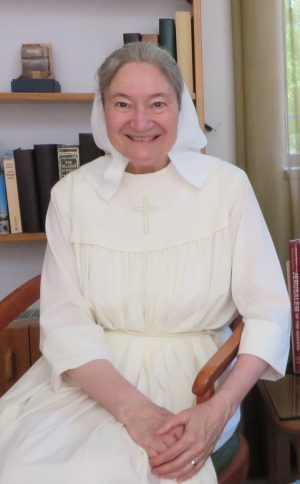 In view of this, however, she found it hard to understand his public cautioning of the embassy move, suggesting that the conflict had nothing to do with where the embassy was situated, but everything to do with Palestinian rejection of a long succession of peace initiatives.
"Coming from a church leader," she wrote, "your warning has ominous overtones. In Nazi Germany, theologians promoted an Aryan Jesus and a de-Judaized Bible. Is this any different from trying to promote a non-Jewish international Jerusalem? How can that serve the purposes of peace? Peace is possible only where there is truth.
"It seems like a subtle move to delegitimize Israel."
Quoting her order's founder, Mother Basilea Schlink, she pointed out that God's covenant with Abraham does not speak of heavenly possession, but of an earthly one.
As serious as the current dilemma over Prime Minister Liz Truss and her government's economic policies is, I feel it is a deliberate distraction of the enemy from something far more important even than our country's future financial stability – clearly highlighted by this letter, to which I shall return.
It's not the economy, stupid! I am of course parodying a comment made by a Clinton aide ("It's the economy, stupid") during the 1992 US Presidential campaign. But it's so appropriate now as all-important issues of morality and spirituality are too readily swept under the carpet by our leaders, both secular and religious.
I am reminded of the story of how Lord Reith came to head up the BBC at its launch 100 years ago. He apparently knew nothing about radio and had come to London to seek work.
He duly went to church where he heard the preacher challenge: "Is there anyone here willing to stand up for the soul of the nation?" Reith stepped up to his task and helped keep the nation focused on the centrality of faith and righteousness. We would not otherwise have heard the amazing war-time lectures of C S Lewis, for example. But we have slipped badly in more recent times, and we sorely need someone like Sister Anastasia, who has weighed in on the embassy controversy sparked by the reported plans of a new Prime Minister struggling to hold on to her job.
The sister challenged: "If we as the British people fail to honour Israel by doing them the courtesy of acknowledging their ancient capital city, are we not acting against the express will of God? Will this not indeed bring His curse upon us as a nation?" (She was referring to Genesis 12:3 – God's pledge to bless those who bless Israel, and curse those who don't).
Sister Anastasia added: "I belong to a community that grew out of a movement of repentance in Germany at the end of World War II. With hindsight, many of the future members saw a clear connection between failing God's people Israel in their time of need and the bombing of German cities.
"I write with deep regret. Surely no-one watching the late Queen's funeral will forget your sermon, which was truly outstanding. Nor has the Jewish community been remiss in expressing their gratitude for her life-long dedication for the good of our people.
"Given the obvious sympathy of the royal family for the Jewish people, I can't help wondering at the implications of your warning about transferring the embassy. Such a warning surely places our new King in an uncomfortable position as nominal head of the Anglican Church."
Indeed, Britain as a whole is an uncomfortable place right now, not least Downing Street and Buckingham Palace. We would all do well to lift up our eyes to where true help comes from. As the psalmist says: "My help comes from the Lord, the Maker of heaven and earth." (Psalm 121:2) And verse 4 adds: "He who watches over Israel will neither slumber nor sleep."
The Lord is watching our every move, both as individuals and a nation.