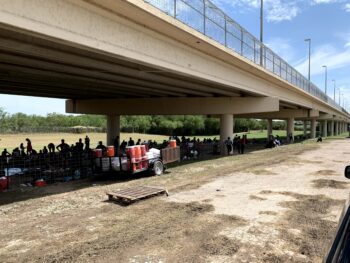 By Michael Ashcraft –
If there were anyone who might not want to help make sandwiches for migrants entering the United States illegally, Pastor Matthew Mayberry thought of a certain Air Force member whose hardline politics would give him pause.
But no, the airman was right there slapping together ham and cheese between bread to minister the gospel of love to foreigners in August 2021. The Border Patrol who hadn't yet processed the massive caravan who found shelter beneath a bridge outside Del Rio, Texas.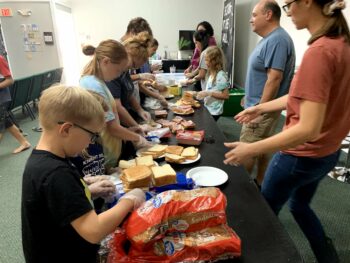 "The things these people are going through, when I really thought about it, if I were them, I would probably do the same thing," he told Pastor Matthew. "They have a chance for a better life for their family."
Pastor Matthew's City Church got a call from the agent in charge of the Border Patrol on a Saturday. Could his church help provide food for migrants, many of whom hadn't eaten in several days?
Pastor Matthew couldn't help but see irony. His sermon for the next morning – as part of series already scheduled – was based on Matthew 5, the passage in which Christians are instructed to be salt and light.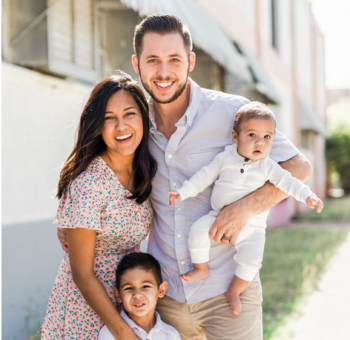 "Within a couple of hours, our church had mobilized, and we made 500 sandwiches that first Sunday," Pastor Matt told God Reports. "The next day we made 400 sandwiches."
Over the course of the week and in coordination with two other churches, they made and handed out 3,000 sandwiches to migrants. They shared the gospel with migrants who were fleeing the pulverizing poverty or crushing crime of their Latin American countries.
They helped a second wave of migrants in September, Pastor Matthew says.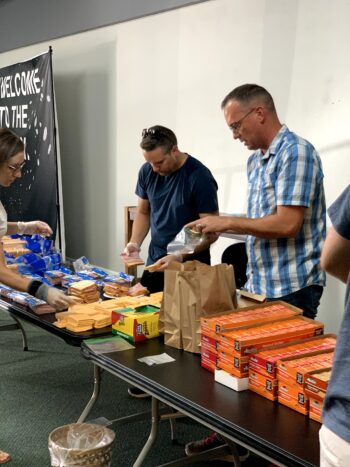 "For us as a church, that was a really good opportunity for us to see our role to love God, love people and serve the world," Pastor Matthew says. "We're a smallish town and the nations have literally come to us. Christ tells us to go to the nations, and here the nations have come to us, hungry, thirsty needing rest, needing help.
"Matthew 25:35 came to mind: I was hungry and you fed me, I was thirsty you gave me to drink, I was a stranger and you took me in… That which you did the to the least of these, you have done to me."
City Church is a small church of about 75 members in the town of Del Rio (population 36,000) which has an Air Force base adjacent (another 5,000 people), Pastor Matthew says.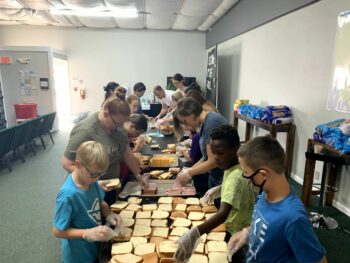 An interesting facet of their ministry to migrants was that people participated regardless of their politics. More than a few are opposed to opening America's borders to floods of migrants from other nations. But when it came to dealing with real people, compassion superseded politics, Pastor Matthew says.
Their politics didn't change because of the fact that they served people compassionately, not holding dogmatically to policy disagreements, he says.
"Many members are politically the complete opposite of the current administration's policy," Pastor Matthew says. "But the same people believe that more important than politics is the gospel that has changed their lives and could change others' lives. People hold to their political convictions, but those convictions didn't get in the way of serving people."
Pastor Matthew says his church doesn't help illegal immigrants, only those who have been apprehended by Border Patrol, who start the asylum hearings if the immigrant requests asylum.
"We want to support the laws of our nation," he says.
If you want to know more about a personal relationship with God, go here
About the writer of this article: Pastor Michael Ashcraft is also a financial professional in California.