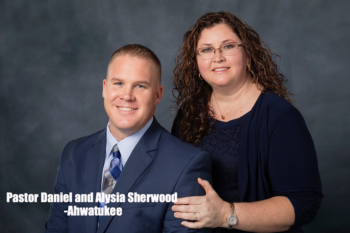 By Michael Ashcraft –
His last hope to make something of his life – as a skateboarder – shattered when his knee shattered.
"I was a guy who had never heard the gospel and who lived a reckless, dangerous life," Daniel Sherwood says on a Virginia Beach Potter's House podcast.
Sherwood grew up in Mesa, AZ, doing normal childhood things like camping, hunting, fishing, and riding his bike. What was less normal was that he started driving when he was 10.
"My father was an alcoholic and he played music, so I spent a lot of time around bars," Daniel remembers. "He would play his sets, and I started to have to drive him home when I was 10, 12 years old."
By the time, he was 12, his parents got divorced. "I saw physical and mental divorce of my family," he says. "I got punted back and forth between Mom and Dad. One would get tired of me and send to the other. I took advantage of that. I wanted to be like my dad, play music and be in bands. What was OK for him seemed OK for me. I kind of just spiraled from there."
Daniel excelled at baseball and wrestling, even earning a state championship. But when he transferred to Chandler High School and didn't even make the A-squad, he quit completely in disgust.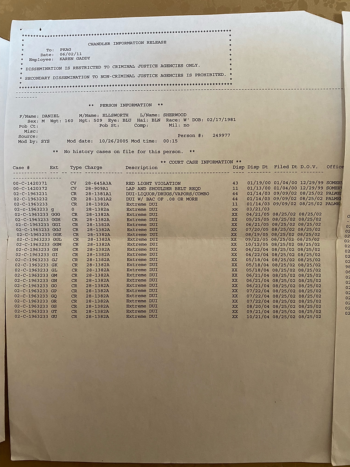 I'm just gonna go skateboarding, he thought at the time. "I got really good at skateboarding, started filming, got a few sponsors."
For Daniel, drugs, liquor and partying came with the skateboarder life. By 16, he had attempted suicide a few times.
"One time I took 80 sleeping pills after a breakup with a girlfriend," he recalls. "I was pretty much a goner. That will pretty much kill anybody. But somebody found me actually, hauled me down to the hospital, (and they) pumped my stomach."
Fighting was favorite thing to do when he was drunk at parties.
"I would wake up the next day just covered in blood. No idea what happened," he says. "I'd have to call around the next day to find out why I was covered in blood. People would tell me, 'You fought this guy. They hit you over the head with a bottle. You chased this guy down the street with a knife.'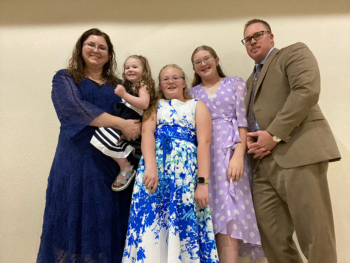 "It was a wild life."
Daniel got kicked out of high school for leaving a kid so badly beaten he was sent to the intensive care unit.
Daniel scaled up from cigarettes and drinking Dad's liquor to marijuana, then LSD.
"It was the party life," he says. "They say skateboarding picked up where rock-n-roll left off."
With consumption came trafficking also. He sold marijuana by the pound, guns, whatever he could get his hands on. "It just got worse and worse and worse," he says.
Daniel sold marijuana to an undercover cop at a party. Next thing he knew, the cops raided his house, kicked his door in and put a Glock to his head. Police were disappointed that the sale – only 2 pounds – wasn't significant under the law, so they pressured him to turn State's witness and turn in his dealer. At their direction, he bought five pounds of pot, but instead of collaborating with the cops, he turned around and sold it to make money.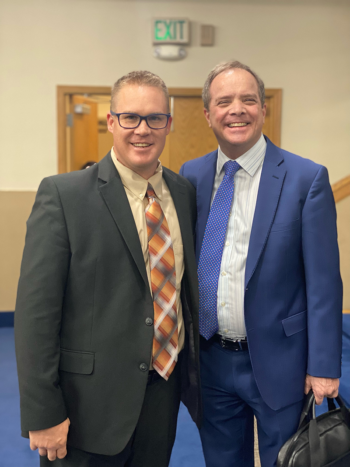 "They found out about it and brought me in a small office," he remembers. "I was so high. I was surrounded by these undercovers: a Mexican cowboy, a biker, a workout bro. They were screaming at me. I'll never forget what the biker guy said to me: 'You're high right now, aren't you? You are a menace to society.'"
He was 17-and-a-half, which meant he would be tried as a minor and given a lighter sentence.
"They pushed for adult court, and if they would have gotten that, I probably would have done 10, 12, 15 years. I got six months. Like all juveniles, I got a slap on the wrist. I didn't learn my lesson. When I got out, I went right back to it."
When he was 18 and moved out on his own, he got a two-bedroom apartment whose second room was exclusively used for growing hallucinogenic mushrooms, which he consumed.
He stopped selling drugs because, as an adult, the sentences in court, if caught, were higher. But he didn't abandon crime entirely.
"I was very adept at stealing," he admits. "Me and a buddy of mine would steal carts full of liquor and throw these massive parties. We had a little crew and called ourselves the '40 Crew.' We would get drunk, and the goal was always to find somebody and beat him up. We just loved it."
But God, in his infinite grace and mercy, was pursuing Sherwood's heart, and brought the Gospel into his life.
Drunk at 3:00 a.m., he rear-ended two guys on Harleys, pulled a gun on them, drove off and, trying to escape pursuing police, scraped up two cars when he tried to drive his '88 Cutlass Sierra between them.
Under the police chopper spotlight, he surrendered to police. He spent a month in Sheriff Joe Arpaio's tent city jail, shivering at night, wrapped in a plastic bag during winter trying to stay warm.
"My time in tent city was so awful that I swore I would never go back again," he says. "As critical as people like to be of Joe Arpaio, it worked."
Daniel was placed on a work release program that let him out at 3:00 a.m. to work in a call center; then he returned to jail at 4:00 p.m.
While he was in jail, none of his friends knew about his incarceration. His grandfather died while he was in jail, and everybody invited him to the funeral. He couldn't go, and nobody knew why.
His grandfather's death weighed heavily on him.
At his job, there were some guys who showed up in ties. He thought they were in training for management. But it turns out, they were Christians.
At a break, they approached him and told him about Jesus. "I remember he said to me, 'If you were to die today, where would you go?' But I wasn't thinking about me. I was thinking about my grandfather. I'm thinking, am I going to see him again or is that it – the worms eat your body? I really wanted to see him again."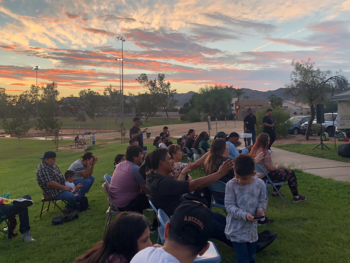 Remarkably, God implanted a hunger for eternity in his sin-stained heart.
The Christian guy offered him a ride home. "I was embarrassed. I wasn't going home. I was going to the jail." He politely declined.
The guys invited him to church. "These kept hitting me every day with the gospel, loving on me, just being so kind to me."
Once he was released from jail, he could go. But he blew out his knee skateboarding, and the severity of his injury ended his dream of greatness in the skater world.
"I was broken," he says. "The one thing I loved, the one thing that I was left with, the one thing that I was going to show my dad that I can make something out of this, was gone. I couldn't skate anymore."
He was 21 and living in Tempe, AZ. Deprived of his license because of his previous driving violation, he rode on the bus to go anywhere.
One of the guys who invited him to church visited him at his house four times. From behind the curtain, Daniel saw him and never answered the door.
Eventually, Daniel went to church in November of 2002. On his second visit, he heard a sermon titled "Letting go of the past."
"I was so hurt, so wounded by the world," he says. "I had never prayed in my life. I went up to the altar and bawled like a baby, a blubbering idiot."
When he surrendered his life to Jesus as his Lord and Savior and was born again, the desire for drugs and liquor vanished instantly.
One of the things that impacted him was the friendships. He also witnessed functional families, and he wanted that.
He threw away his worldly CDs and movies, cut his shoulder-length hair, donned a tie, attended prayer service, began street-preaching with the brethren. He started voraciously devouring the Bible and Christian books.
"When I became a Christian, my mind woke up," he says. He was a new creature in Christ.
Finally at age 24, he approached a girl to date. A year later, he proposed on the jumbo screen at a Diamondbacks baseball game.
After three years in the church, he thought he was spiritual enough. "I thought I was this mighty man of God, but in dating these things kept coming out. I was an emotional wreck. It brought out a lot of things."
One week away from the wedding, he was fighting with his fiancé, in front of all the leaders who were tearing down the chairs after service.
"Give me the ring back," he snapped. "I don't want to marry you anymore."
It was a costly blowup.
"You just threw your destiny away," God told him once he was home at his apartment.
"It was the only time in my entire Christian life that I audibly heard the voice of God," he attests.
Daniel fell down on his face, sobbing before God. "I'm not getting up, God, until you fix this." After hours of crying and pleading, God assured him that he would make amends with Alysia.
But Alysia refused to talk to him – for a whole year.
"It was year later that she was finally able to talk to me again," he says. "We were able to patch things up."
It's been 15 years of marriage now.
"I learned a lot. I never grew up in a home where you respected women," he says. "It was so different. You just used and abused women; they were just there. Coming into the church, I didn't know how to love. I was learning a lot. I came from a broken home. People really can change, they can grow."
Through the years, he and his wife became registered nurses.
Daniel, 40,  launched as pastor of a startup church in Ahwatukee, Arizona, an urban village of Phoenix. He was ministering in a hotel conference room on Sunday mornings and had a Bible study in his home Sunday evenings.
People were drawn to his church through an unlikely vehicle: suicide prevention events. Not only did he make attempts on his life when he was a troubled teen, his wife's sister committed suicide, so the couple has ample experience.
They presented the film Exit by Ray Comfort on an outdoor inflatable screen, present a Powerpoint, followed by an altar call. Then they sent Chinese lanterns into the air, which for some is salutary. Then he encourages people to exteriorize their struggles by sharing through the sound system for the benefit of others. Hundreds of people have responded.
"When we handed out flyers inviting people to the event, 100% their heads were down and they all say, 'This is great that you're doing this.'"
One Navajo woman came because her son had committed suicide the day before.
Daniel also dropped in on apartment complexes with a playground and a barbecue. He pulled up, started cooking hotdogs, offered chips and drinks, and invited people to a 20-minute Bible study.
Today, he is pastoring in South Phoenix.
"God is near the broken hearted," he says. "He wants to help you."
If you want to know more about a personal relationship with God, go here
About the writer of this article: Pastor Mike Ashcraft is also a financial professional in California.