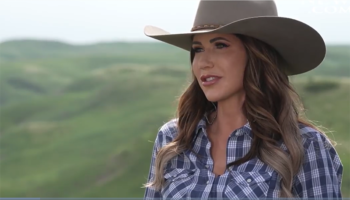 By Michael Ashcraft –-
She grew up on a ranch and loved that lifestyle, but a freak accident propelled Kristi Noem into South Dakota politics and ultimately, national politics, where she's become a leading voice against lockdowns, abortion, and transgenders in women sports. She's been called America's most pro-life governor and advocates for a return of prayer to schools.
"My relationship with the Lord is my foundation in all things," Kristi stated in a South Dakota Public Broadcasting article. "As a result, the values I hold according to biblical principles impact my decisions: we are called to love, but we're also instructed to stand for truth."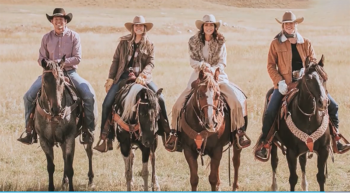 Following the Supreme Court's recent decision to overturn Roe v. Wade, South Dakota enacted some of the nation's strongest laws to prohibit abortions, saying doctors, not mothers, would be prosecuted.
"In South Dakota today, we're just so grateful that every life is precious, and it's being recognized in this country," she told CBN. "This is the decision that so many people have prayed for, for so many years."
Kristi loved ranching, chasing cattle on horseback, and sitting in tree stands hunting. The family loved God and attended church regularly.
"You read Scripture, you think, gosh, God loves farmers more than anybody else," she waxes nostalgic. "He's talking about sowing and reaping all the time and your barns are overflowing, the cattle on a thousand hills."
When she went to college, her dad died in a freak farm accident, so Kristi came running home, eight months pregnant with her first daughter, to help run the family business.
At that time, the federal government offered no sympathy for her loss, instead slapping the heirs with a huge "death tax" bill that it took 10 years to pay.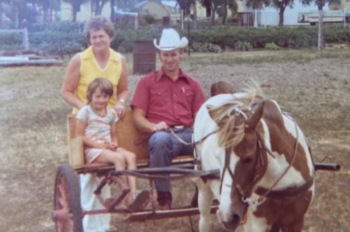 "We were still reeling from the loss of the powerhouse in our family, and already, the government was reaching out its hand to take part of our American Dream," she told Fox News in 2017. "We had a tough choice: sell off a portion of our family farm or face a decade in debt. We chose the latter. We spent a decade in debt and struggled to keep our heads above water."
The inheritance tax law was one reason Kristi entered politics, first in the state legislature and then as a congresswoman in the House of Representatives, where she fought to overturn the devastating tax law.
In Congress, she also "got into some tough fights with the leadership of the House" to get the Farm Bill passed.
When she returned home to get elected governor of South Dakota, she riled atheists by celebrating her inauguration with an interfaith worship service. "You are Lord and King of South Dakota," the pastor said at the festivities, according to Patheos. "We thank you Lord God that we have faith and that the Holy Spirit absolutely takes over every corner and every crevice of this Capitol and of this state."
"South Dakota governor violates the Constitution on her First Full Day," the Freedom from Religion Foundation headlined its article on 2019.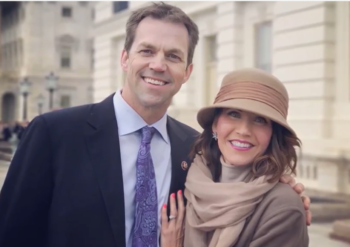 As governor, Kristi became a Republican firebrand. She fought for a return for prayer in schools, banned transgender females from competing against biological women in sports and flouted the CDC's business shutdowns and mask mandates during the Covid pandemic. Now she is fighting for fireworks to be set off at Mount Rushmore as they have always been done, saying President Biden's cancellation of the historic event is malicious political payback.
Admiring her audacity, some political pundits have tapped her for a run for president of the United States. For the moment at least, she doesn't see herself in that role. She is currently running for governor again.
"We'll see what God has planned because I've learned he likes to surprise me every once in a while," she says.
"I think Dad would be proud," she says,
Pastor Michael Ashcraft is also a financial professional in California.