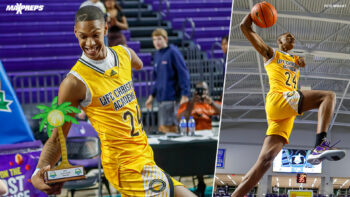 By Allie Scribner –
With one arm amputated, Christian dunker Hansel Enmanuel is winning high school games and has D-1 scholarship offers from Tennessee State and the University of Memphis.
"It's not about what I want to achieve or do in life, it's what God wants from me," Hansel told the Orlando Sentinel. "God always has a purpose. I am living His mission, what He wants me to do in this life. Everything I do, I do it with God first and for my family; they are everything [to me]."
To see young hotshots slaloming through opponents and dunking on them is enough to generate a buzz in the basketball world. But he does it with one arm.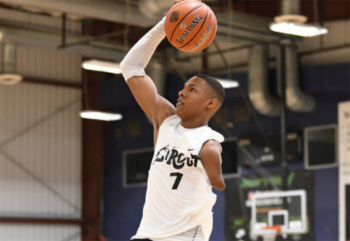 Hansel was born in the Dominican Republic. His father, Hansel Salvador, was a professional basketball player on the Caribbean Island. But he grew up in one of the poorest neighborhoods. He developed a love and passion for basketball as a kid.
Tragedy struck when he was only six-years-old. When he clambered up on a wall of cinder blocks, they came crashing down and trapped his arm under a block for two hours before he could be rescued. When his father took him to the hospital, doctors determined that his tendons were shattered and they could do little to save his arm.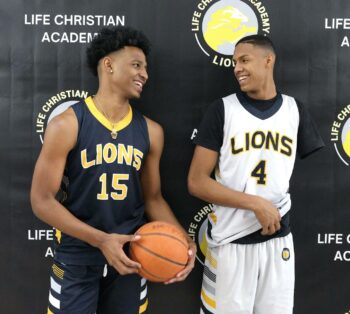 "My life fell apart when Hansel's accident happened. I was the one with him and when they had to amputate his arm, I felt like it was all over. But God grabbed us and led us down this path," his father said. "You remember everything [from the accident] because a blow like this is not forgotten so quickly, regardless of all that he is achieving, thanks to God."
The youngster was completely demoralized. He couldn't tie his own shoes and went about defeated and dejected.
What would become of his life? he wondered.
At some point, he picked up the basketball again. His parents didn't initially encourage him; they didn't want him to get frustrated with not being able to compete against other kids.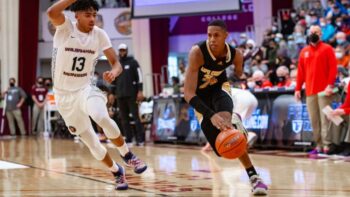 But eventually Dad relented and showed him what he could.
He became a phenom. The coach at Life Christian Academy in Kissimmee, Florida, saw him on social media and decided to offer him a chance to play high school in the United States.
As a combo guard, Kikimita – as he's called affectionately after his father's nickname – finished the season at the top of the Central Florida Christian Academy State Championship with 26 points, 11 rebounds and seven assists
The 6'5" senior just won the Slam Dunk contest at the sixth annual Iverson Classic in Memphis.
"I don't want people to see me as a special kid who has a disability," Hansel says. "I want people to see me only as a great player who will go as far as many, that I am a good player."
Allie Scribner studies at the Lighthouse Christian Academy in Los Angeles.