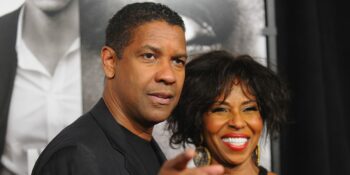 By Alice Kim –
Actor Denzel Washington is once again unleashing a furious attack against social media.
"The No. 1 photograph today is a selfie, 'Oh, me at the protest.' 'Me with the fire.' 'Follow me.' 'Listen to me,'" he told the New York Times. "The Bible says in the last days – I don't know if it's the last days, it's not my place to know – but it says we'll be lovers of ourselves. We're living in a time where people are willing to do anything to get followed."
Not only that, people are committing suicide because of snide remarks on social media.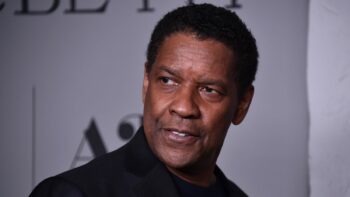 "This is spiritual warfare. So, I'm not looking at it from an earthly perspective," the two-time Academy Award winner says. "If you don't have a spiritual anchor you'll be easily blown by the wind and you'll be led to depression."
The 67-year-old goes so far as to give youth advice regarding Twitter, Facebook, Instagram and Snapchat: "Turn it off. It's hard for young people now because they're addicted. If you don't think you're addicted, see if you can turn it off for a week."
Denzel just portrayed MacBeth in an Apple Movie released Dec. 25 and now available on streaming. The Shakespearean tragedy explores the demise and demonization of a once-loyal general who allows ambition to take over his heart.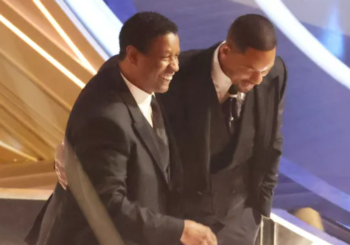 Corey Hawkins, who plays MacDuff, says Denzel called him over to pray frequently – a custom for the actor who accepted Jesus into his heart many years ago and describes himself as a "God-fearing man."
"Sometimes we get talking and you see the preacher in him," Corey says. "He's just a natural-born charismatic leader who is not afraid to talk about his own faults or misgivings or shortcomings."
Denzel tries to exercise a good influence over his colleagues amidst the moral chaos of Hollywood. At the Oscars recently he admonished Will Smith to be more cautious with his conduct after the Prince of Bel Air, offended over a joke at his wife's expense, stormed the stage to slap the comedian Chris Rock.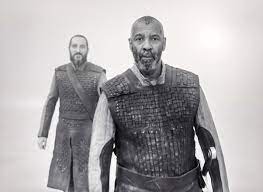 "I'm a God-fearing man," Denzel told the New York Times before the Oscars kerfuffle. "I try not to worry. Fear is contaminated faith."
During his American Film Institute Life Achievement Award acceptance speech, he warned against the "twitter-tweet meme-mean world that we've created for our children."
"The least we can do is consider what we have done and think about the young people," he said. "People are led like sheep to the slaughter."
Alice Kim studies at the Lighthouse Christian Academy near Pacific Palisades, CA.