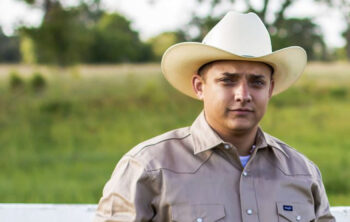 By Anna Amore –
Texas State Representative Briscoe Cain has suffered from Asperger's and autism throughout his life but hasn't let that stop him from being an unashamed Christian who stands for his faith in his work to create the Texas Heartbeat Bill, which prohibits abortion after a baby's heartbeat has been detected in the womb.
"Yes, I mix religion and politics," he tweeted.
Cain was recipient of the 2021 Malachi Award, given by Operation Rescue to recognize the person who advanced the cause of protecting the pre-born, for his role in creating the Texas Heartbeat Act.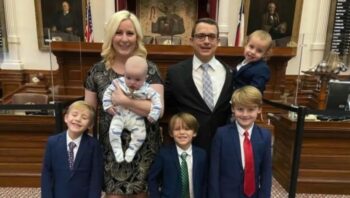 The 37-year-old is a loving husband and father of five. His first name is in honor of his ancestor, American pioneer, Andrew Briscoe, who fought in the Texas Revolution as a part of the Texan Army and was one of 60 who signed the Texas Declaration of Independence in 1836.
Born with Asperger's and autism, Cain grew up in Deer Park, Texas, raised by his father, a plant operator and his stepmother, an occupational nurse. His mother, a homemaker, taught him the value of hard work and commitment to his community.
"I, along with countless others who experience these challenges brought on by Asperger's and autism, communicate and express myself in a way that's different from others," Cain told Capital Tonight.
He founded the Republican Club at the University of Houston-Downtown (UHD), the first pro-life law student organization in Texas.
"It definitely was the desire of my heart to serve others", Briscoe said in a 2017 interview with UHD News.
One of Cain's role models is Supreme Court Justice Clarence Thomas. "I believe that he stands firm on what he thinks is right, even when the court disagrees," Cain said about his hero.
"I always draw from my faith and then, humanity. There are great people in this world who are doing wonderful things for others. Those are the people who really inspire me to keep giving and working to create a better place and future for our children in Texas."
Cain became a champion for pro-life legislation. "The heartbeat is a universally recognized indicator of life," says Cain. "I will lead the fight in Austin to ensure that traditional values are restored and strengthened. I am fully committed to making sure Texas families stay strong and autonomous,"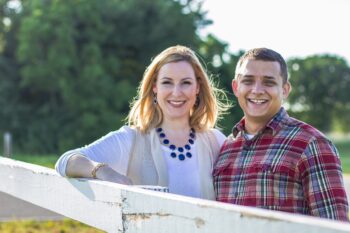 Cain exposed Planned Parenthood for selling the body parts of aborted babies and defended the undercover videographer who recorded Planned Parenthood leadership bragging about the sales.
In 2019, he filed the Texas Heartbeat Bill, legislation that codifies the idea that if a heartbeat is detected in the womb, the baby is protected. It was enacted on September 1, 2021.
"I believe the most defenseless members of our society are innocent unborn children. As State Representative, I am committed to making Texas the safest place in America for the unborn child," Cain said.
The bill's enforcement mechanism is unique, and it has survived every legal attempt to block it. The enforcement is left up to citizens to file civil complaints if they have knowledge of abortion violating the new law.
Thousands of babies will be saved. "I am pleased to recognize his courageous and creative work on behalf of babies in the womb, thousands of which owe their lives to Briscoe Cain," said Troy Newman, President of Operation Rescue.
In 2020, the state of Texas documented 55,175 abortions. Since then, abortions have been reduced by 50 percent, and because of Representative Briscoe Cain's leadership, the Texas Heartbeat Act now serves as a roadmap for other states to pass similar life-saving measures.
"I will continue the fight to ensure that all Texas children, including those saved by the Texas Heartbeat Bill, will inherit a prosperous Texas filled with endless opportunity," said Cain.
Anna Amore studies at the Lighthouse Christian Academy just west of Beverly Hills.