On February 27th, Russian soldiers shot a chaplain of the Orthodox Church of Ukraine,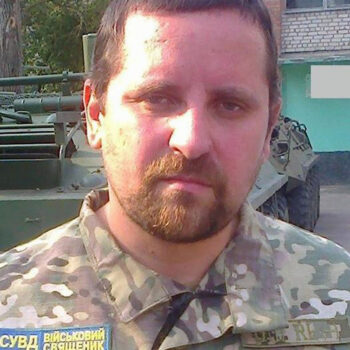 Maksym Kozachyna.
This was reported by religious scholar Andriy Smyrnov on his Facebook page.
Chaplain Kozachyna was born in 1979 in Novomoskovsk, Dnipropetrovsk region.
In 1996, he graduated from a secondary school and entered the Kyiv Theological Seminary of the UOC-KP, from which he graduated in 2000.
Since 2000, he served as rector of the parish of the Nativity of the Most Holy Theotokos of Rozvazhniv village, Ivankovsky District of the Kyiv region," the note says.
The invaders shot the priest of the OCU in a car as it exited from a village. They did not allow the retrieval of his body. — Religious Information Service of Ukraine