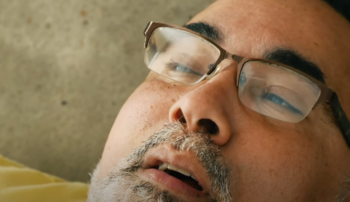 By Israel Matthews –
June Perez had experienced football injuries, so when he slipped and smacked down hard on the floor, he thought the excruciating pain in his right shoulder would eventually go away.
"That pain in my shoulder was not alleviating," June says on a CBN video. "Days turned into weeks, and weeks turned into months."
A nurse at the medical facility where June worked made an ominous assessment of his unabated pain: "You're going to have to go under the knife."
June stubbornly refused.
"I'm just going to live with Tylenol for the rest of my life," he responded. "We're going to be buddies."
The specter of surgery was unappealing, but a lifetime supply of Tylenol wasn't much better. Every night, he suffered two hours of pain before he fell asleep.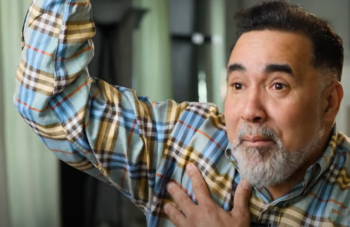 "I've been athletic almost all my life and figured: okay, another football hit, but it was more than that," he slowly realized.
The throbbing would not go away. "I've never suffered such an agonizing pain before in my life, like something or someone pulling continuously on a muscle and stretching without relief," he says. "That's what it feels like."
One day June watched the prayer session on The 700 Club. The host announced prophetically that someone had a torn rotator cuff and that God was going to heal it.
"And as soon as she said, 'God is healing you,' I felt the heat hit my shoulder," June relates. When I felt it hit my shoulder, I couldn't help but cry, tears were coming out of my eyes. I didn't feel the pain anymore."
Suddenly he could raise his arm. He could comb his hair. He could pull on and off T-shirts. He was instantly, miraculously healed by Jesus!
Is this real? Did this just happen to me? he marveled at the time.
"There's nothing, absolutely nothing wrong with my shoulder," June says. "My doctor, his name is Jesus, he came and he visited me that day in my house, and he did it for his glory."
Israel Matthews studies at the Lighthouse Christian Academy in Los Angeles.