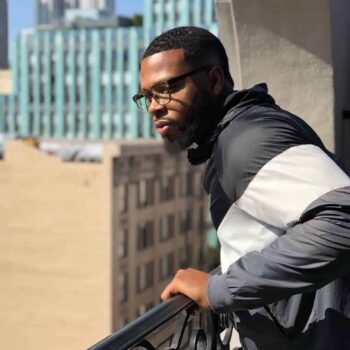 By Jalen Jenkins-
As the devil and God vied over Koa Jerome in a phantasmagoric vision, the backslidden musician had difficulty controlling his body and pleaded with his brother to keep him from throwing himself over a balcony.
"I was at some sort of Judgment Day," Koa says on a BLSSD Music YouTube channel. "God told me, 'If you don't confess all your sins and everything you have done, tonight you're gonna die.'"
Ultimately Koa Jerome didn't take the devil's offer to sell his soul for fame and money. Today he only makes music for Jesus.
When he was young, Koa Jerome was in a Christian band with his brother. But when a pastor accused them publicly of exalting themselves, Koa and his brother became disillusioned about performing for Jesus.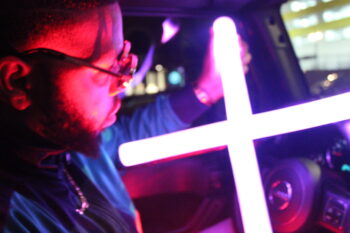 "We we're not arrogant at all. We were just young guys trying to do God's work," Koa says. "That's what made my brother and I leave the (Christian music) industry ultimately, and we decided to go into the secular music industry."
As a rapper he was given many opportunities and was led down a path of sin.
He even had an affair with his manager.
Multimillion-dollar deals were on the table, and Koa was set to work with Nicki Manaj, he says. But the deals fell through.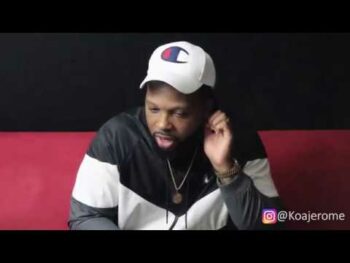 One night when he was sleeping, the devil brought him a dream. Dressed up in an expensive suit, Satan wanted Koa to sign a contract. It would be the label deal of a lifetime, but it also would represent selling his soul.
Koa had gotten away from God. But he hadn't forgotten God. He knew what the hair-raising stakes were and said no.
"All along when I felt my life was getting out of control, God was really coming in," he says. "I was starting to get convinced with everything that I was doing in my life."
Another night, his neighbors brought weed and edibles to his house, which they consumed while they talked about God. The discussion and drug abuse tapered off, and the night transitioned into his fateful vision of God and Satan fighting over his soul.
He felt pushed by an other-worldly force to hurl his body off the balcony and to his death. He was going in and coming out of the hallucination. When he was conscious, he pleaded with his brother, who was on hand, to not let him die.
But God's great love for Koa prevailed, and he survived the ordeal.
He needed to get right with the Almighty. He married his girlfriend and broke away from the secular music industry.
Stepping back from secular music was easy for him. But he upset the team of guys who worked with him and were banking on his success. There would be no big payday for all their efforts.
"My whole team was getting let down because of what God was doing, which is the greatest thing that could ever happen to me giving my life to him," says Koa.
Today, Koa has surrounded himself with a new team of godly men and women, and he's gone back to only doing Christian music. He realizes he should have never left kingdom music. He only wishes he would have had a mature mentor to help him weather the criticism of that certain pastor.
He warns young men and women who perform for Jesus to not get sidetracked by what others may say.
Jalen Jenkins studies at the Lighthouse Christian Academy near West Los Angeles.