By Movieguide® Staff —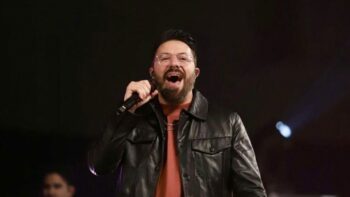 Christian singer Danny Gokey said that while he preaches an adamant pro-life message, he also wants to encourage post-abortive women that there is hope.
"I am pro-baby and pro-mama, 100% of the way," Gokey said in a video published by Live Action. "If you're watching this and you've had an abortion, know this: that you are loved, you are accepted and you have a place at the table — and Jesus' blood can wash away that wound and scar."
In the video, Gokey notes that 2,363 babies are aborted each day in America, amounting to 860,000 per year.
"I believe that, with God's help, that we can fight for life, and fight for freedom for these babies," Gokey said.
Gokey also announced a new Live Action campaign, 2363.org, that offers education on abortion in America.
"Share with people they can choose life, how God is for them — not only for the baby, but God is for them," Gokey said. "And that God can take care of all the fears that they might have. Let's fight for life."
Gokey also is candid about his journey on the eighth season of AMERICAN IDOL, and the death of his first wife impacted his testimony.
Movieguide® previously reported:
Singer-songwriter Danny Gokey made a promise to his wife; that he would try out for AMERICAN IDOL. But after Gokey's wife died unexpectedly during routine heart surgery in 2009, fulfilling that promise seemed like the last thing he wanted to do.
Gokey determined to keep his promise to Sophia. After a successful audition, Gokey really began to feel the pressure.
For the rest of this story, visit Movieguide here
Related: After major loss, singer Danny Gokey learned Jesus is enough