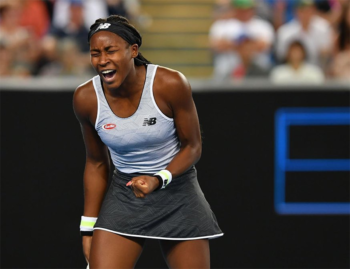 By Heidi Hutchinson —
Steam-roll, blast, defeat, thrash, shellac, rout, conquer, trounce, humble, squash, dominate, or dismantle – just a few of the ways sports competitors wish to deal with their opponents.
Coco Gauff prays for her opponents.
"Before every match since I was eight, my dad and I say a prayer together," Coco told Christian Headlines. "We don't really pray about victory, just that me and my opponent stay safe."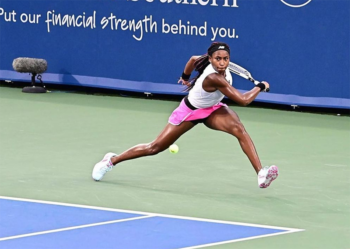 Cori "Coco" Gauff has a notable sports pedigree. Her parents were NCAA Division 1 athletes who supported her journey to professional tennis, sacrificing careers and comfort (Mom left a good job and house in Atlanta to move in with grandparents and homeschool in Florida for better training opportunities).
The move paid off.
In the 2019 French Open, Coco entered as a virtual unknown, receiving a wildcard invitation. Coco kept beating highly ranked girls. Then she faced the legendary Venus Williams, ranked 40th in the world at that time.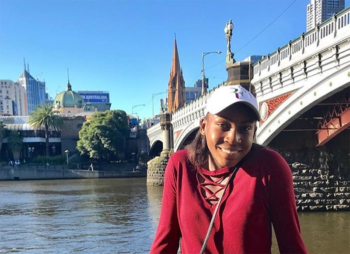 Coco dispensed her in straight sets.
As she approached the net to shake the hand of her opponent, Coco finally let her guard drop. She stopped concentrating on her game and let it sink in who she had just defeated: Venus was the woman who had inspired Coco as a child to play competitive tennis.
"I was just telling her thank you for everything she's done for the sport," Coco says. "She's been an inspiration for many people. I was just really telling her thank you."
Then Gauff returned to her chair and prayed again. "I was just thanking God for this opportunity. My goal was to play my best. My dream was to win. That's what happened."
Coco advanced to the fourth round of the French Open. She was only 15 at the time.
In September of this year, she rose to a career high ranking of 19. The 17-year-old plays singles and doubles.
Heidi Hutchinson studies at the Lighthouse Christian Academy near the Pacific Palisades of Los Angeles.