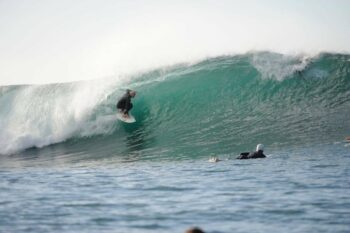 By Michael Ashcraft —
Of course, Christian Surfers International calls Jesus the "Original Water Walker."
Originally, they were just a support group of like-minded surfers who felt a little marginalized by the church, but as they grew, they realized they had a greater responsibility to win the entire surfing world to Christ.
They want to be even more salty while paddling ocean waves and reflect the light of Jesus on sun-drenched beaches.
Today, Christian Surfers International has affiliates in 35 countries with about 175 local missions, each of those acting like a tiny church plant to the surf community, says Casey Cruciano, operations manager of CSI.
They also do community development projects around the world through their organization Groundswell Aid. Some of the best surf breaks also have some of the poorest communities in the world. Hardcore surfers have always traveled to out-of-reach spots for the perfect wave. But CSI surfers don't just ride the wave; they help alleviate poverty, restore the environment and provide disaster relief.
"We believe in the power of the global surfing community to make powerful, long-term changes to beach communities around the world," a narrator on a Groundswell video explains. "Using surfing as a platform to connect, Groundswell exists to meet the needs of under-resourced communities and offer tangible hope."
They even teach Third World youngsters to surf or learn water polo, offering scholarships to those who do well in school and encourage school dropouts to return.
On the Indian Ocean island nation of Mauritius, they help build housing and school facilities for the locals.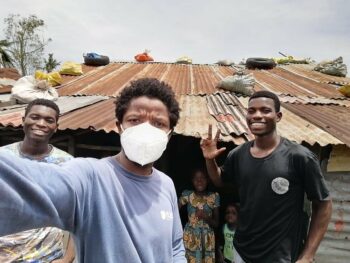 The provide resources to buy sewing machines and set up trainings so locals can produce items, life stuffed animals, for sale to generate income and break the cycle of abject poverty.
Groundswell has six projects in five nations: Mauritius, South Africa, El Salvador, Indonesia, and Chile.
CSI members adhere to core values, the first of which the preaching of the Gospel. These scraggly hair, sun-tanned water enthusiasts find joy on the waves but recognize that the ultimate source of joy is Jesus. They want to reach the worldly surfers who turn to drugs to complement their happiness once the sun goes down.
The organization then focuses on discipleship, teaching their friends in surfing communities the depth of the word of God as they pursue life transformation. They even sell "Surfer's Bibles," in the easy-to-understand New Living Translation with testimonies from 18 famous wave riders.
Any Christian surfer can join. They take a short, on-line training course, get in contact with CSI and then stage a surfing event to reach their friends and community.
"We share the good news of Jesus following Him in community," the CSI introductory video states. "We empower others to do the same so that every surfer in every surfing community has the opportunity to know and follow Jesus."
If you want to know more about a personal relationship with God, go here