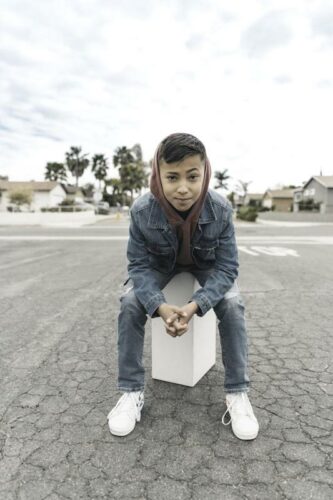 By Michael Ashcraft —
Following in the tradition of C.S. Lewis, Lee Strobel, and Josh McDowell, another great apologist has arrived on the scene, a 13-year-old.
Nahoa Life — his mom is Hawaiian — likes skateboarding, performing Christ hip hop and mastering big books of philosophy and science as it relates to God.
A product of Gen Z, Nahoa recently appeared on the Christian intellectual circuit's radar when Biola University Professor Sean McDowell received an email with questions about his doctoral dissertation.
Sean, the son of Josh McDowell, thought to himself, Are you kidding me? This 12-year-old read my dissertation? (Nahoa was 12 at the time. Dissertations are usually available only at libraries and studied by graduate students.)
McDowell decided to host Nahoa on his podcast in February.
"I love apologetics," the 8th-grader from Los Angeles told Sean. "I started doing apologetics about two years ago. I was just kind of bored and I read a book. It was super intriguing. For the first time I realized there's actual evidence for Christianity."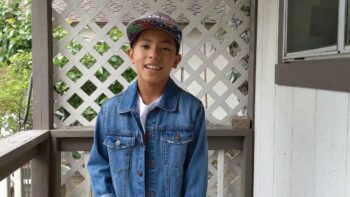 Apologetics, lofty philosophy and usually a course in undergraduate Bible school, is the field of making Christianity palatable to skeptics.
Nahoa happens to be home-schooled, and when his mom saw Nahoa exploring intellectual arguments in that first book, she encouraged him to delve deeper and bought him a slew of apologist classics. Nahoa even read the opposition (Richard Dawkins' Outgrowing God, for example).
Nahoa (his name means bold and brave) was born of Puerto Rican and Chinese descent in a family of musicians. He wrote his first song when he was eight and has caught the attention of some local artists, including Propaganda, who filmed a video with him. His dad was part of the Tunnel Rats collective.
So not only is he an apologist, Nahoa is a music prodigy.
He also performs magic tricks and does parkour (you can see his parkour on his music videos).
"Every Sunday, I do a zoom meeting with two of my friends and they're super smart, super smart, and we discuss the creation of the universe and aliens and everything," he said on the SpeakLife Radio Show.
When will he debate a notable atheist? The atheist doesn't have to be young.
If you want to know more about a personal relationship with God, go here
Reporter Michael Ashcraft is a pastor and a financial professional based in Los Angeles.